Gorillaz Celebrate 20th Anniversary With Extensive Almanac
Featuring over 120 pages of both classic and new full-color illustrations.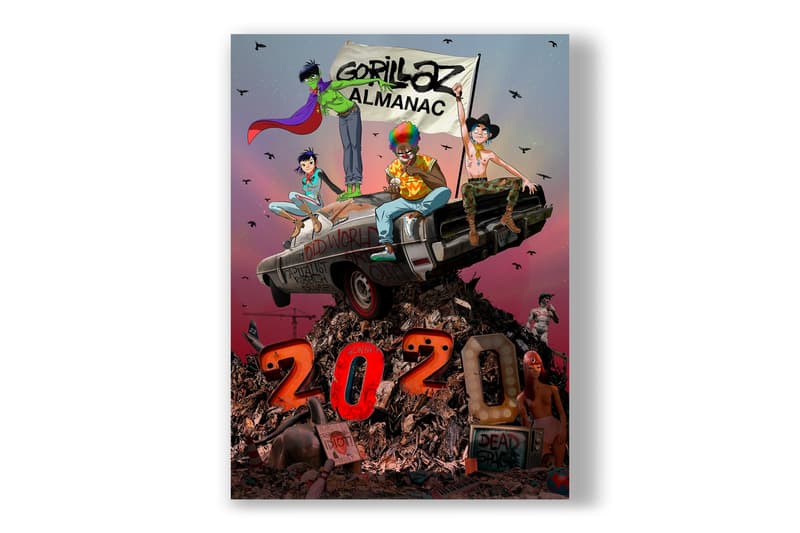 1 of 2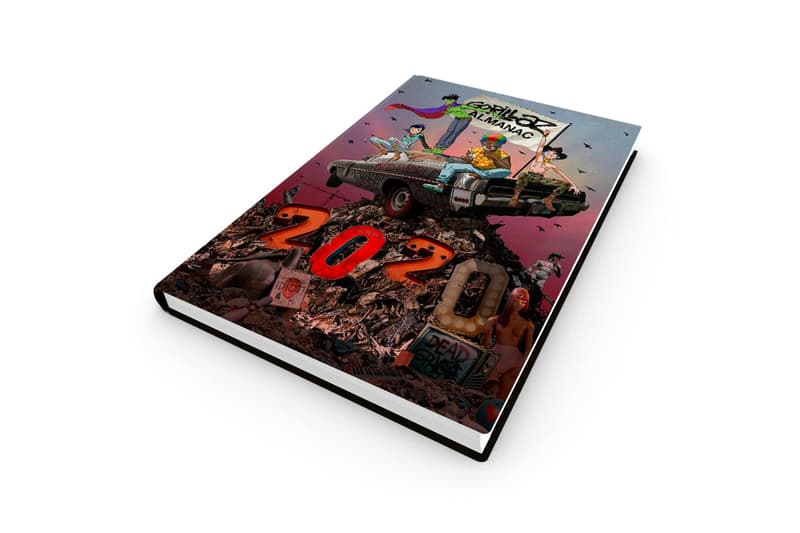 2 of 2
It's been a little over 20 years since Damon Albarn and Jamie Hewlett created the Gorillaz, and the pair — along with 2D, Noodle, Murdoc Niccals and Russel Hobbs — are commemorating the band's long history with an extensive almanac.
Published by Z2 Comics, The Gorillaz Almanac is a full color annual that pays homage to the group's visual history. The book will feature over 120 pages of both classic and never-before-seen illustrations from Hewlett, including the first ever strip with 2D, Noodle, Murdoc and Russel, along with puzzles, games and special appearances from a number of Gorillaz collaborators. The Gorillaz Almanac will be offered in Standard, Deluxe and Super Deluxe editions — the last two only available in 6666 (at Murdoc's request) and 200 units respectively. The Deluxe version will be oversized and slipcased, and comes with four art prints and sticker sheets signed by Murdoc, Russel, Noodle and 2D (in that order at Murdoc's request as well), while the Super Deluxe is billed as a special art piece in unique packaging signed by Hewlett. All three editions will be packed with a CD of Season One of Song Machine.
"An almanac is an annual book that is a treasure house of useful information like weather forecasts, trivia and puzzles and games," Z2 Comics' Sridhar Reddy told Rolling Stone. "They used to sell almanacs at school book fairs, but I'm pretty sure the internet killed the concept of collecting information into a single published volume. It's what I love about doing a Gorillaz almanac, in that it brings together so much of the ephemera of the band into a physical book that you can kick back with, take a fun deep dive and listen to great music while you're doing it. It's consistent with the band's ethos of immersion."
The Gorillaz Almanac is available for pre-order on the Gorillaz webstore and is set to release October 2020.
Elsewhere in music, Future's High Off Life opened at No. 1 on the Billboard 200.