David Arquette Reprises Role in Upcoming 'Scream' Reboot
Deputy Dewey is back.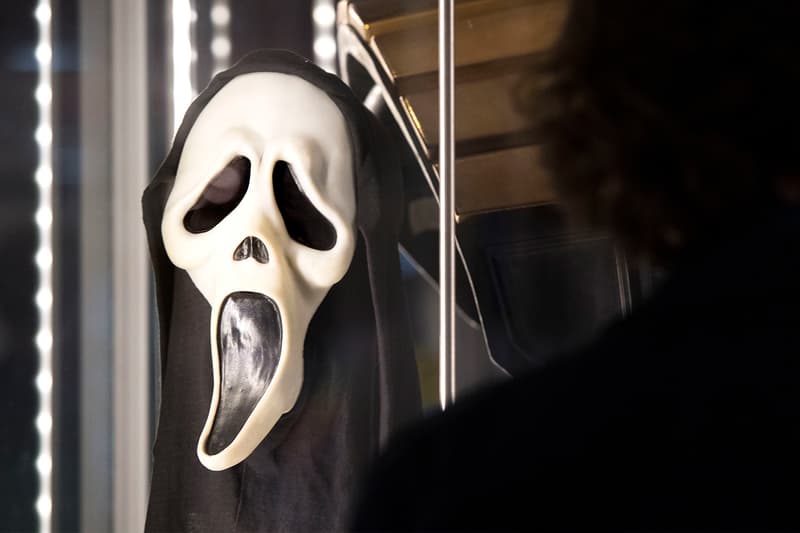 10 years after the fourth installment of Scream, American actor David Arquette is returning to the franchise, once again reprising his role as Deputy Dewey Riley.
The reboot was confirmed at the end of last year, and Arquette is one of the first members to join the new cast. He'll be working alongside directorial duo Matt Bettinelli-Olpin and Tyler Gillett aka Radio Silence, as well as co-writers James Vanderbilt and Guy Busick, who are both responsible for the script. The original Scream writer and co-creator Kevin Williamson will also be part of the film, acting as executive producer. Wes Craven, who directed all four of the current Scream films, unfortunately passed away in 2015, and so the upcoming reboot will be the first in the franchise to be directed by someone else.
"I am thrilled to be playing Dewey again and to reunite with my Scream family, old and new," said Arquette to Collider. "Scream has been such a big part of my life, and for both the fans and myself, I look forward to honoring Wes Craven's legacy."
"It's impossible to fully express how much Wes Craven's work and the Scream movies in particular mean to us as fans and have influenced us as storytellers," says Radio Silence. "Kevin Williamson's incredible stories have entertained and inspired us for decades and we're insanely honored to have the opportunity to be a part of the cinematic world Wes and Kevin so brilliantly created together. Jamie and Guy's amazing script does that legacy justice and we're so excited to bring the next chapter of Scream to life."
There's currently no official release date for the new Scream movie, so fans of the franchise should definitely stay tuned for more updates to come.
Elsewhere in entertainment, The Umbrella Academy has announced its release date for season two on Netflix.