Palace and adidas Skateboarding Tease Upcoming Lucas Puig Skate Shoe
A monkey chats with Puig in this bizarre preview.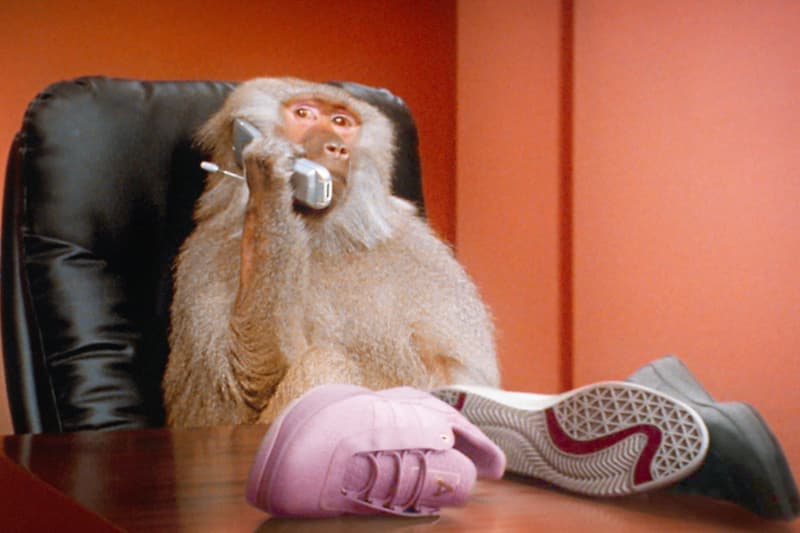 Palace just revealed a video teaser for an upcoming sneaker release alongside adidas Skateboarding. This continues the UK streetwear brand's ongoing partnership with the Three Stripes' skate initiatives. Lucas Puig is the chosen figure for the upcoming collaboration and we've seen the French skater join the Palace team in 2017 as he was also honored with a deck as part of the introduction. Additionally, Puig has consistently put out signature kicks for adidas and that story rolls on with this newly released teaser.
In the edit put on Instagram, we see a very meme-worthy video of a monkey talking on the phone. On the desk of this boss-like primate are sneakers, of which are the upcoming Palace x adidas Skateboarding x Lucas Puig shoe. The shot then cuts to Puig who is talking back to the monkey but is using his signature shoe as a phone to respond back to the stoic-faced simian. It's quite the comedic and out-of-the-box touch Palace is known for. The end of the vid then showcases an animation of the brands' respective logos spinning alongside the three colorways of the sneakers.
There should be more info on the release and better visuals in the coming days. To note, the date May 22, 2020 is revealed so that should give you an idea of the hard date release for them.
In other sneaker news, JJJJound unveils its upcoming Reebok design.