Larry June Takes a Drive with 'Cruise USA' Mixtape
Produced by Cardo, the 8-track project features Dom Kennedy, Black C and June's Uncle Herm.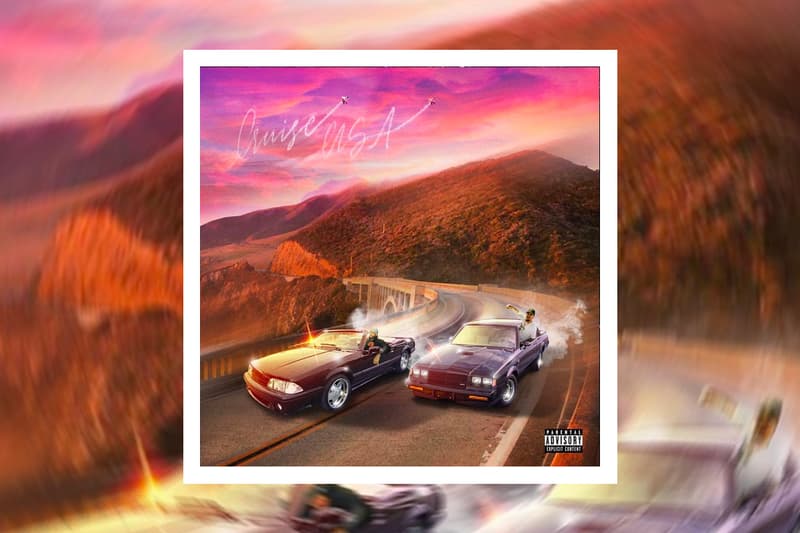 San Fransisco-based rapper and organic product aficionado Larry June has released Cruse USA, an eight-track mixtape produced almost entirely by Cardo. Marking June's sixth project in just over a year — following Adjust to the Game, Product of the Dope Game, Out the Trunk, Mr. Midnight and The Port of San Fransisco — Cruise USA highlights June's passion for fine vintage automobiles while also continuing to explore his humorous affection for the Bay Area's health-centric lifestyle.
Standout tracks include opener "Green Juice in Dallas," which artfully sets the mood for the rest of the project and the previously-released single "Organic Tokens," which sees June brag about his healthy habits. The biggest highlight, however arrives via "Orange Juice Wit Dom," a track that sees June link with LA peer Dom Kennedy for a long-awaited collaborative effort. Over one of Cardo's strongest beats on the project, June and Kennedy complement each other with signature laid-back drawls and witty bars about past times, female friends and counting money — which undeniably has fans of both clamoring for a full collaborative project.
You can stream Cruise USA above. For more West Coast rap, check out Mozzy's "The Homies Wanna Know" music video.