Jon Hopkins Shares 21-Minute Ambient Track "Singing Bowl (Ascension)"
A return to the minimal for the pioneering producer.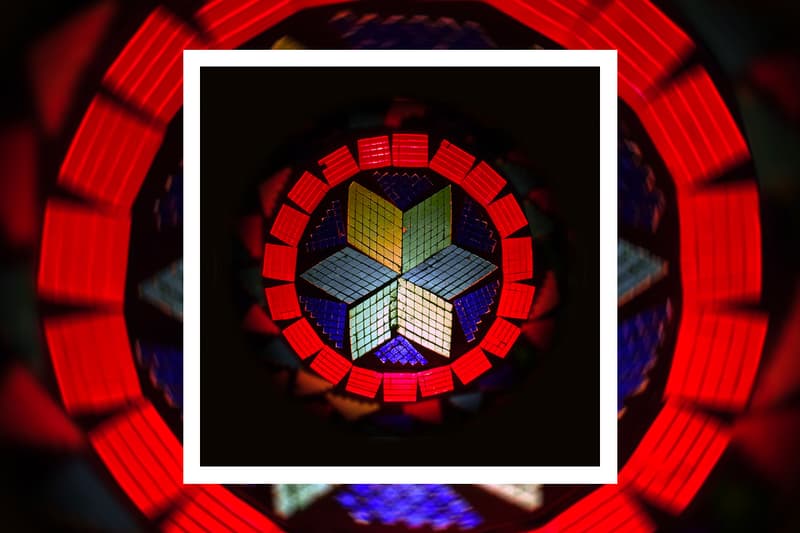 English musician and electronic producer Jon Hopkins has shared a 21-minute meditative track titled "Singing Bowl (Ascension)." The track moves away from much of the pioneering techno sound fans have come to know him for, deep-diving into the ambient with some dreamlike chord progression.
Hopkins shared a bit about the track and its formulation:
Like so many people I felt pretty paralysed by this situation when it first unfolded. All my plans for the year were cancelled, and everything felt so weird and dreamlike. But gradually I found I wanted to create something – to find peace and perspective through making music, as I have always done. It felt beautifully pure to just use one acoustic sound source, and no synths. It was liberating to write something without playing anything on a keyboard – to avoid the familiar diatonic scale for the first time, and thus avoid any of my own conditioned playing habits. There was a magic in setting this generative system in motion then just letting the vibrations of this bowl create their own world. I listened to harmonics layering on top of harmonics for hours and was transported.
The song follows his piano-focused "Scene Suspended" from February, which originally debuted during a performance at the Sydney Opera House. Hopkins has been relatively quiet since 2018's critically-acclaimed Singularity LP, releasing "Luminous Spaces" in 2019 alongside Kelly Lee Owens outside of this year's loosies.
Listen to "Singing Bowl (Ascension)" below.
For more new music, listen to Kiran Kai's Skepta-produced "Passports."