Jeremy Anderson's Playful Ceramics Come to Life in "The Piccolo Parade"
A digital exhibition by Apparatus Studio.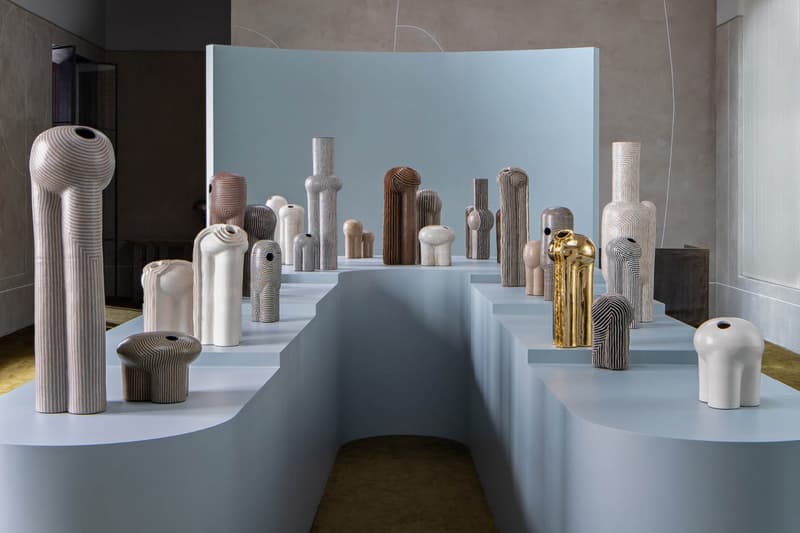 1 of 6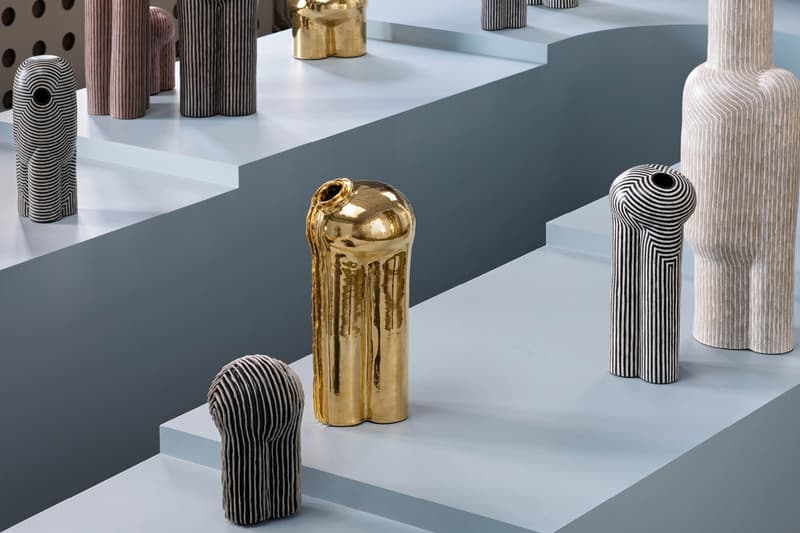 2 of 6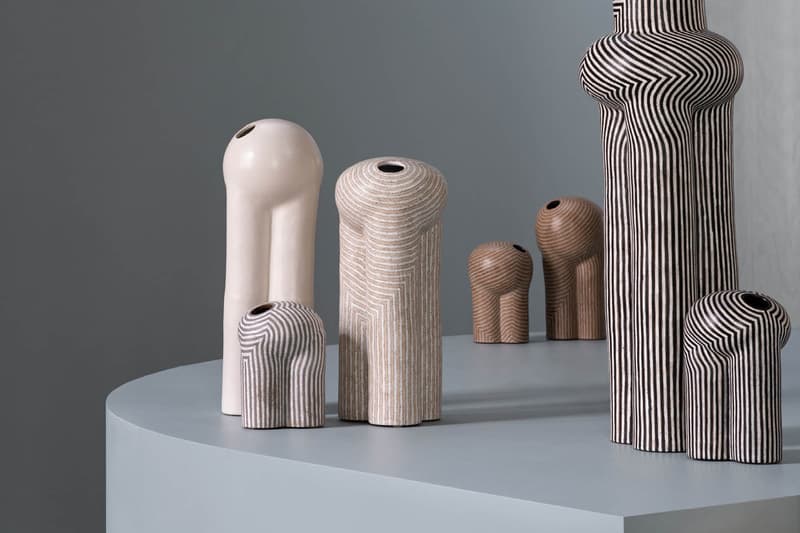 3 of 6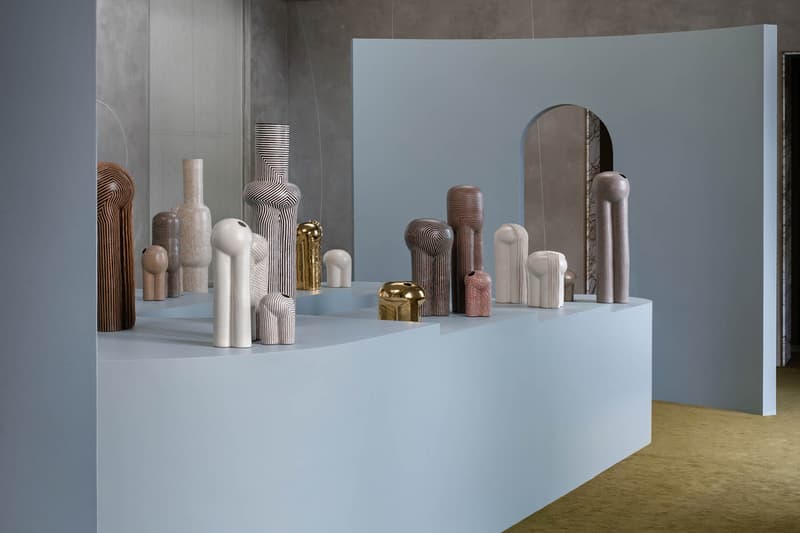 4 of 6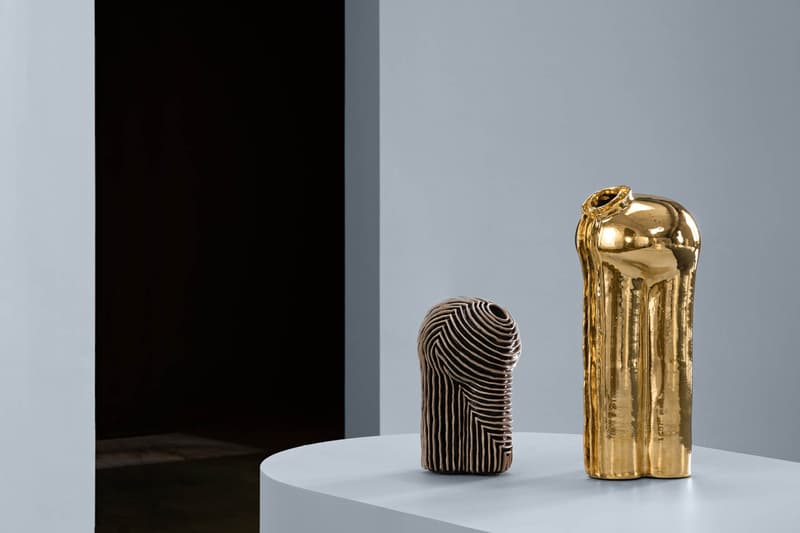 5 of 6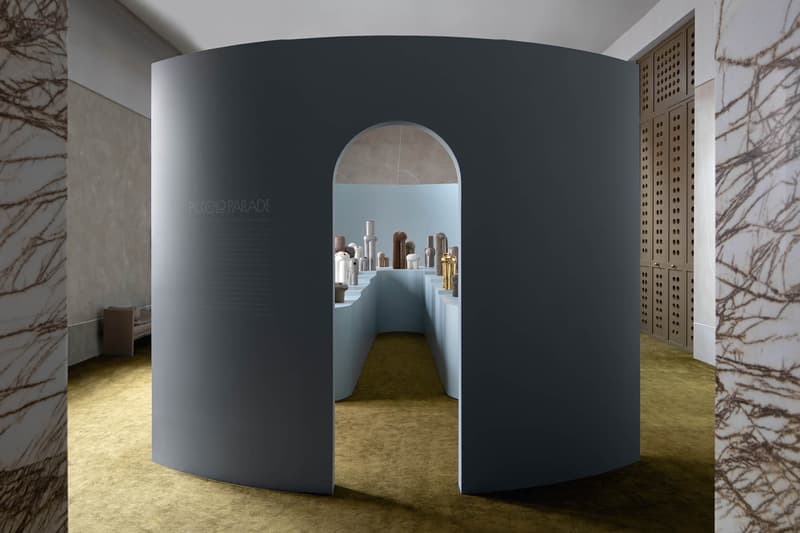 6 of 6
New York-based design studio Apparatus is debuting the ceramic works of Jeremy Anderson in its digital exhibition "The Piccolo Parade." Each peculiar-looking ceramic work, which Anderson calls a "piccolo," takes on a life of its own through its anthropomorphic form and lively patterning.
Anderson creates the pieces by throwing the cylindrical components, before cutting, stacking and blending them. The mesmerizing patterns and textural quality of the porcelain and stoneware vessels are a result of a meticulous process. "I only draw on the very first line and then I hand-paint every other individual line," Anderson explains. "This started forming really beautiful patterns. With that idea, I knew it could apply to raised fins and ribs, as well." Some of the most striking pieces for the exhibition have been finished in 22-karat gold.
"People use the surface of a vessel to tell a story," Anderson adds. "For me, these are more like characters. It was really about dressing them up. They take on individual personalities." Their very creation allows the artist to engage in a child-like play, where he can balance the ideas of individuality and collectiveness in a meditative make-believe. Fusing the brutalist and the elemental, as well as the the sensual with the linear, Anderson encourages viewers to enter his fantastical world.
The digital exhibition is live now on Jeremy Anderson's website.
Elsewhere, New York-based artist Nichole Shinn is launching a group exhibition inside Animal Crossing that features works by over 20 contributing artists.