doublet and NUBIAN Link up for Ueno-Inspired Graphic T-Shirts
A nod to one of Tokyo's historical districts.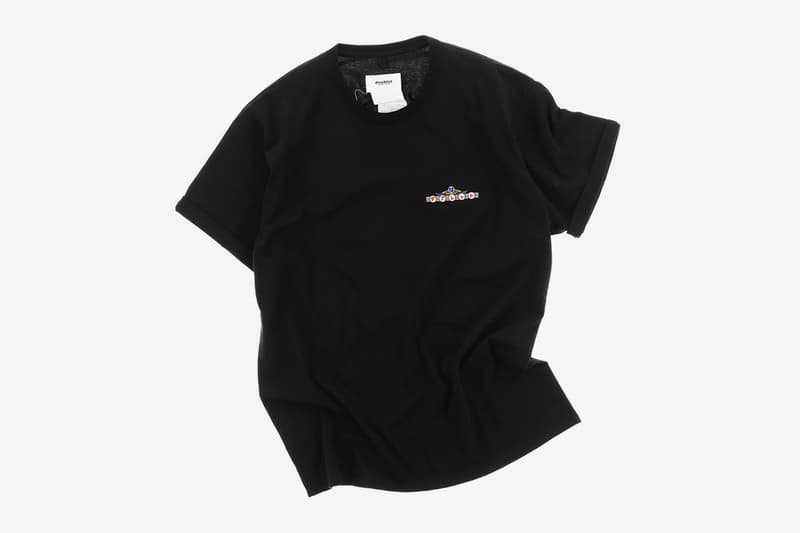 1 of 8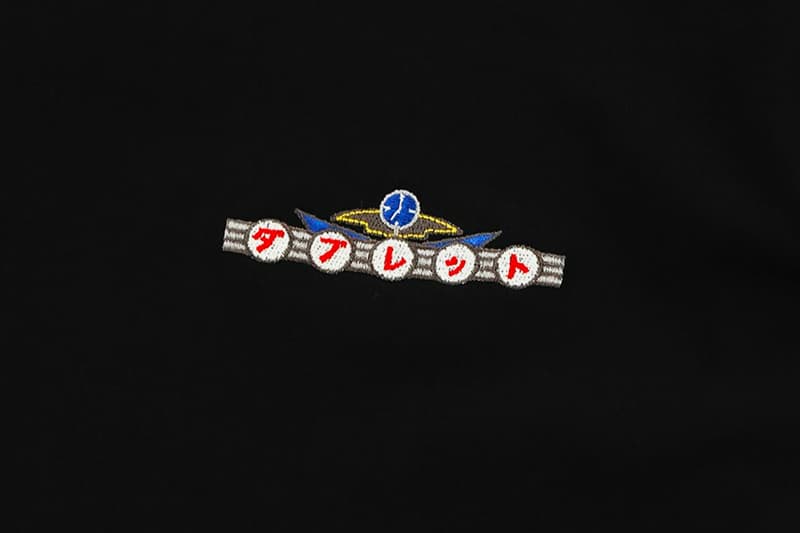 2 of 8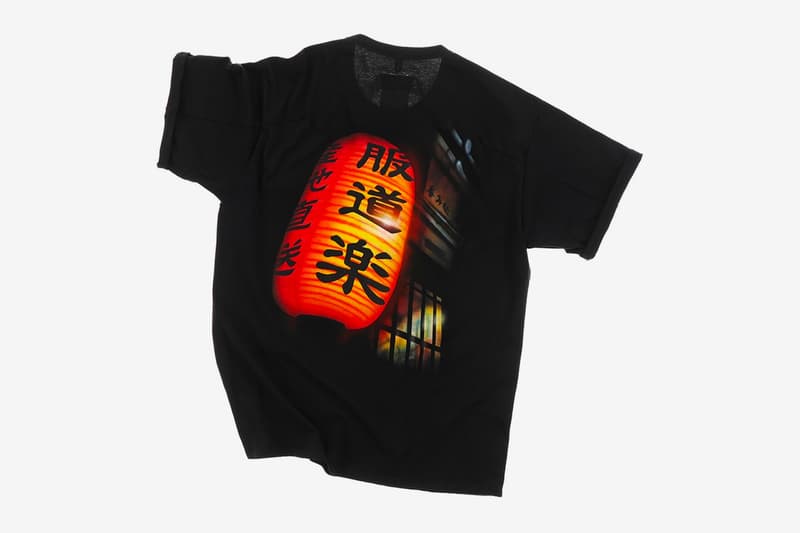 3 of 8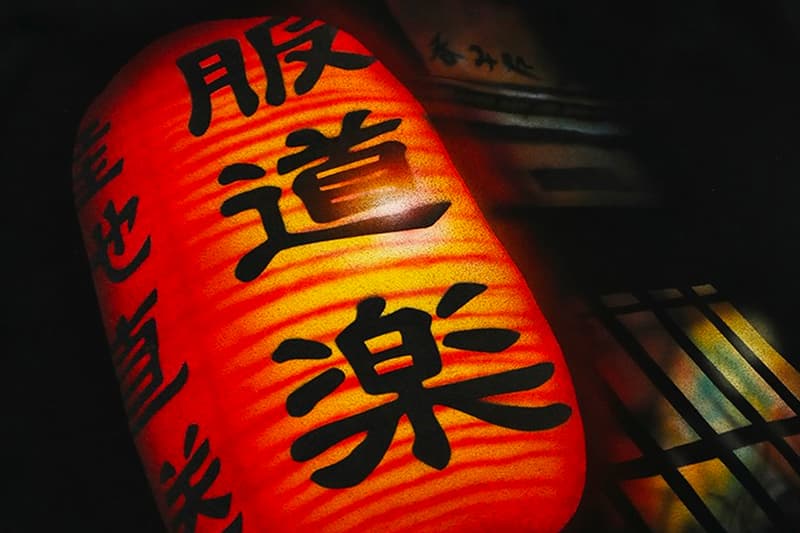 4 of 8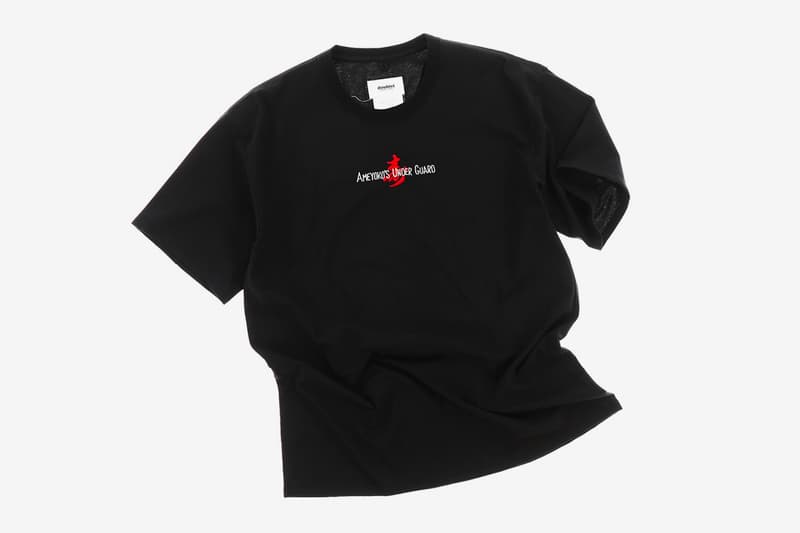 5 of 8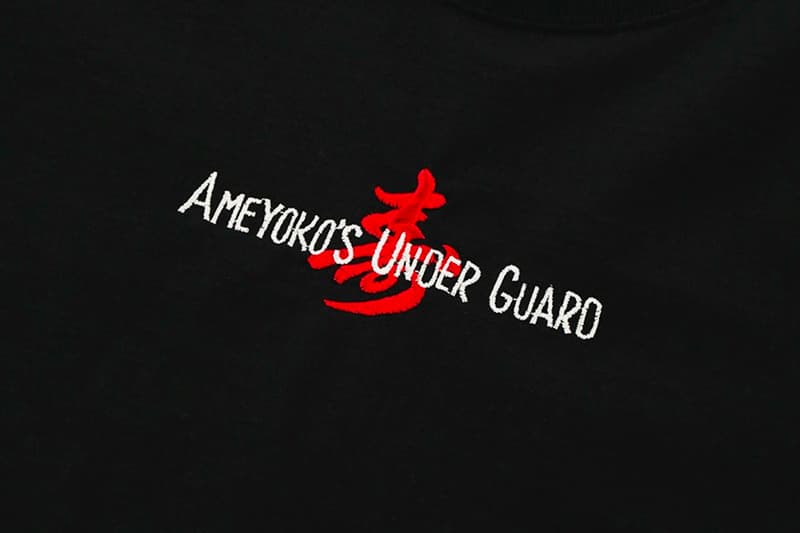 6 of 8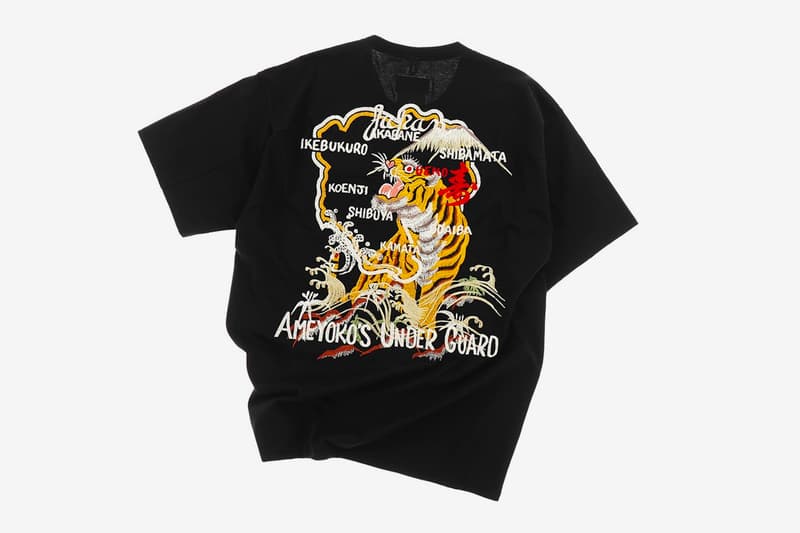 7 of 8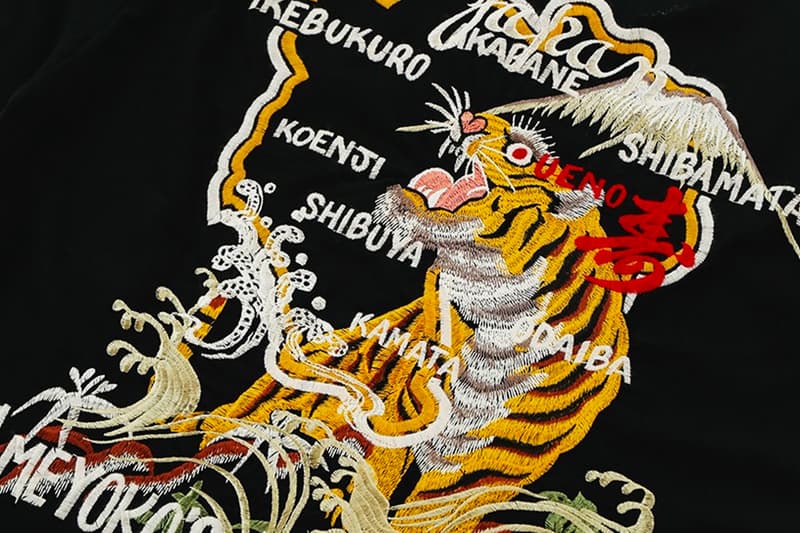 8 of 8
doublet and NUBIAN have teamed up for two graphic T-shirts inspired by the district of Ueno in Tokyo's Taito Ward. Both T-shirts come in black, featuring intricately woven embroidery and imagery that reference the district. This release follows NUBIAN's partnership with John Elliot from two months ago on the Tactical Miramar Vest.
The first T-shirt sees "doublet" branding written in katakana at the upper left side of the front chest. The embroidered logo is modeled after an old signboard in Ameyayokocho shotengai in Ueno, a historical market that once sold black market products procured from the American military forces — "Ame" in "Ameyayokocho" is a nod to the word "American." The back of the T-shirt comes with an air-brushed print, depicting a traditional Japanese lantern hung outside of a local establishment. "AMEYOKU'S UNDER GUARD" is placed at the center chest of the second T-shirt. The back of the piece comes with embroidered artwork featuring an image of a tiger juxtaposed by a rough map of Taito Ward where Ueno is located. Besides the tiger, motifs like "Japan," Mount Fuji and other paintery patterns embellish the back, details commonly found on vintage army surplus.
NUBIAN and doublet's air-brushed "AMEYOKU" and heavily embroidered "AMEYOKU'S UNDER GUARD" T-shirts will be available on May 24 on NUBIAN's website for $298 and $269 USD, respectively.
In case you missed it, check out doublet's two-in-one "Magical Changed" scarves.
doublet x NUBIAN "AMEYOKU" T-Shirt