DROOL Releases David Heo's New Evocative Collage-Style Print
Titled 'Stay. Stay In Place.'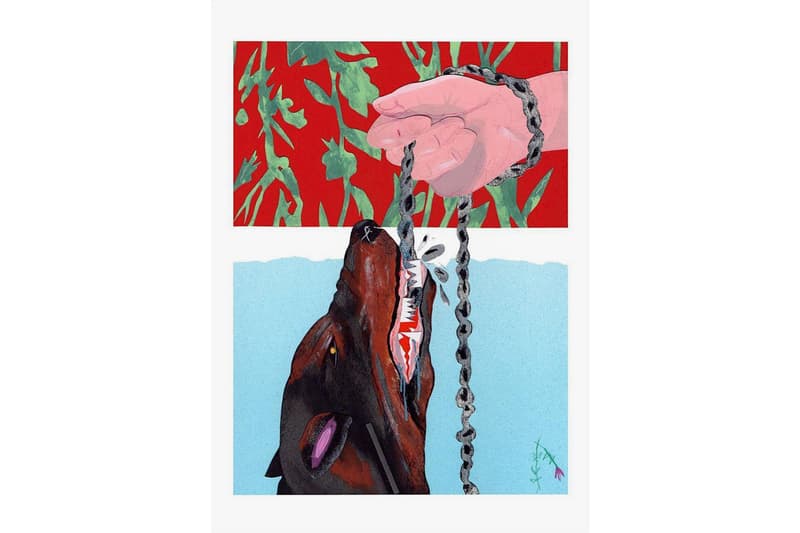 To create an environment for people to browse and purchase artwork from their homes amid the COVID-19 pandemic, global platform DROOL is launching prints by renowned artists, illustrators and designers on its site. For its latest installment, DROOL has released Chicago-based artist David Heo's latest print, titled Stay. Stay In Place.
Through subtle imagery and vibrant colors, Heo explores the complexity of Asian-American identity within American culture, as well as moments "right before or after a violent act." He uses non-traditional materials like crayons and construction paper to symbolize these complex racial and ethnic tropes. Stay. Stay In Place depicts a ferocious dog — a motif used throughout Heo's work — gnawing into a chain leash. The build up of charcoal, crayon, acrylic gouache and painted paper cutouts collaged on paper gives the work texture and tactility.
Stay. Stay In Place is available on DROOL's website starting at $149 USD. Heo's other works, including Vase Study (ORientAL) and Get Him are also available to purchase on DROOL.
Elsewhere in art, OALLERY is selling a series of unseen, framed artworks by Futura.