Ai Weiwei Crafts 10,000 Face Masks to Benefit COVID-19 Relief Organizations
"No will is too small and no act too helpless."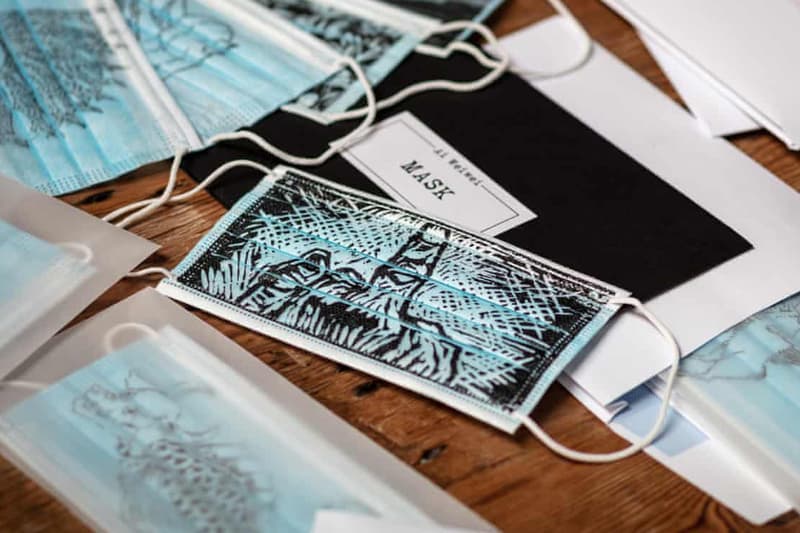 Since the coronavirus outbreak, artists and brands across the globe have created face masks to support COVID-19 relief campaigns and COVID-19 organizations. This time around, renowned Chinese artist and activist Ai Weiwei is teaming up with eBay to sell 10,000 masks with the proceeds to go directly to the Human Rights Watch, Refugees International, and Médecins Sans Frontières.
The campaign initially stemmed from Weiwei's frustration over news stories about face masks including the U.S. being blamed for "modern piracy" after allegedly receiving masks meant for Germany, as per The Guardian. "It is such a waste. There is so much argument around the mask. A face mask weighs only three grams but it carries so much state argument about global safety and who has it and who doesn't have it," he told the publication.
The designs on the masks portray the artist's iconic motifs including mythical creatures, sunflower seeds, and of course, his unmissable middle finger. Weiwei first shared images of the masks featuring the artworks that were made using wood block printing and carving methods. "Our small individual act becomes powerful when they are part of the social response. An individual wearing a mask makes a gesture; a society wearing masks combats a deadly virus. And a society that wears masks because of the choices of individuals, rather than because of the directive of authorities, can defy and withstand any force. No will is too small and no act too helpless," said the artist in a statement.
The art masks are currently being sold on eBay's website for $50 USD (£40 GBP) apiece or $300 USD for a series of four, and $1,500 USD for a batch of 20. 
In related news, Ai Weiwei recently released his Human Flow book that features first-person accounts from refugees.