Formula E Driver Daniel Abt Disqualified For Using Pro eSports Driver in Virtual Race
Also fined €10,000 EUR.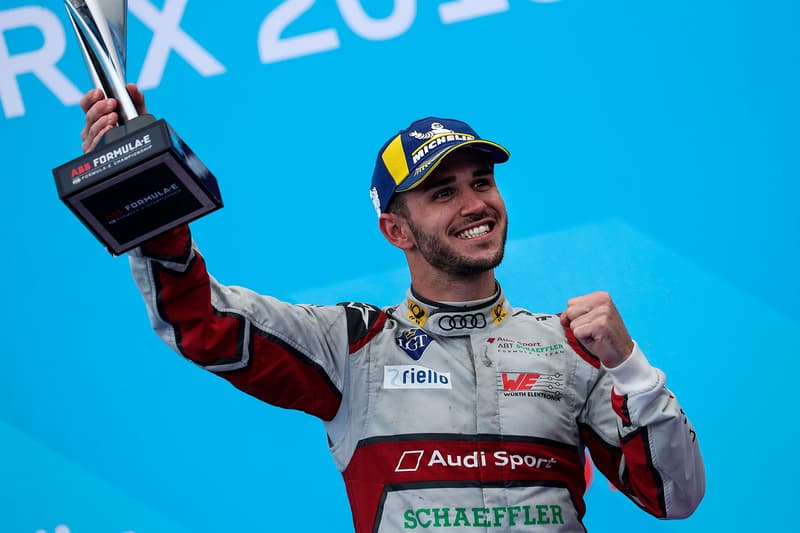 With lockdown and social distancing rules still intact due to the ongoing coronavirus pandemic, many sports organizations have shifted their physical leagues and tournaments over to the virtual world, tapping esports to keep fans engaged and entertained. Formula E has done the same with its Race at Home Challenge, but according to a new report, Audi driver Daniel Abt has just been disqualified at his latest race due to using a professional esports ringer — 18-year-old sim racer Lorenz Hoerzing — to race for him.
Abt first raised suspicions among fellow racers when he qualified in second place and went on to finish in third, even though he had never taken anything above 15th place before. Stoffel Vandoorne, a former F1 driver, noticed something was off when he was blocked by Hoerzing for an opportunity to win: ""Really not happy here because that was not Daniel driving the car himself, and he messed up everything. That was ridiculous," he said in the race. "I'm questioning if it was really Daniel in the car." While all the drivers had to have Zoom feeds going, two-time Formula E champion Jean-Eric Vergne also expressed doubts: "Please ask Daniel Abt to put his Zoom next time he's driving, because like Stoffel said I'm pretty sure he wasn't in." Abt did in fact have his Zoom streaming, but his face was blocked by various audio equipment.
With various competitors complaining, Formula E decided to investigate Abt. After reportedly checking the IP addresses, the organization concluded that it could not have been Abt who was driving at the time. Instead, they discovered that it was Hoerzing, a pro-gamer who competes in the virtual FE Challenge series, who has now been stripped of his sixth place finish in his own race and completely banned from the Race Challenge series.
"I would like to apologize to Formula E, all of the fans, my team and my fellow drivers for having called in outside help during the race on Saturday," said Abt in a statement. "I didn't take it as seriously as I should have. I'm especially sorry about this, because I know how much work has gone into this project on the part of the Formula E organisation. I am aware that my offence has a bitter aftertaste, but it was never meant with any bad intention."
Elsewhere in the gaming world, Call of Duty: WWII will be free on PlayStation Plus today.