Alex Chinneck Ties a Grandfather Clock Into a Knot for Latest Surreal Sculpture
Titled 'Hickory dickory hokey cokey.'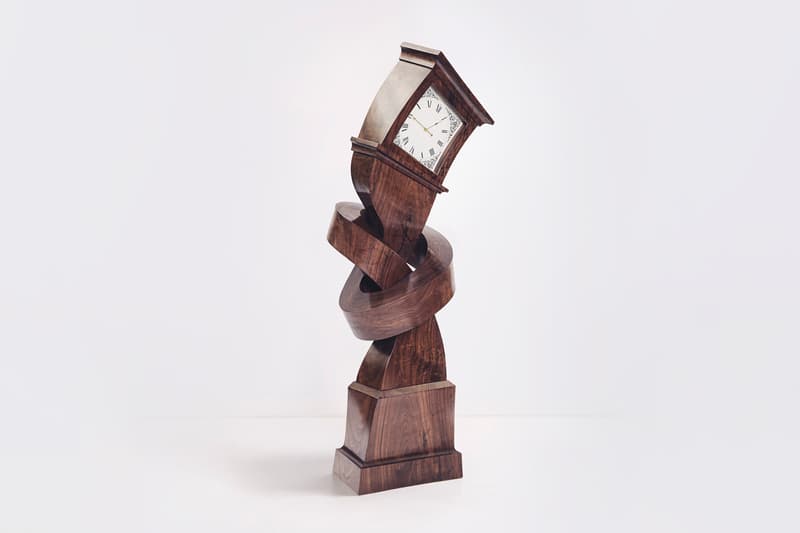 1 of 2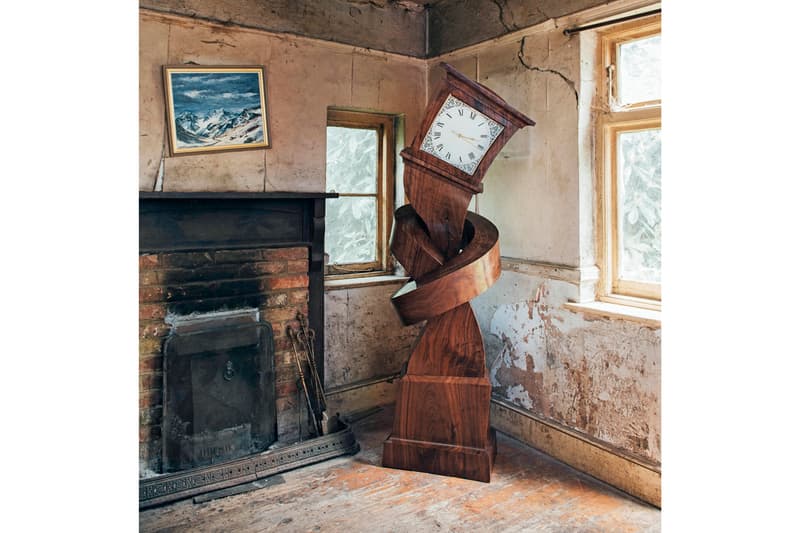 2 of 2
After tying a fire extinguisher into a knot, British artist Alex Chinneck continues the theme with a new surreal sculpture called Hickory dickory hokey cokey. Inspired by the perennial grandfather clock, the mind-bending work is entirely carved by hand and features a painted face with a curving glass case.
This knotted clock is synonymous with the artist's large-scale public artworks that introduce fluidity to inflexible physical forms. Previous works include Chinneck's Open To The Public 2018 installation in Kent, England. The outdoor work features a pair of giant zippers ripping the walls of an office building that is now demolished.
Check out Alex Chinneck's Hickory dickory hokey cokey sculpture above and then follow the artist on Instagram for immediate updates on new works.
In other thumb-stopping art stories, JR created the largest-ever yearbook for the high school class of 2020.