DIY Expert Zhijun Wang Launches "MASKOLOGY" Template for Homemade Masks
Learn how to craft your own bespoke face covering.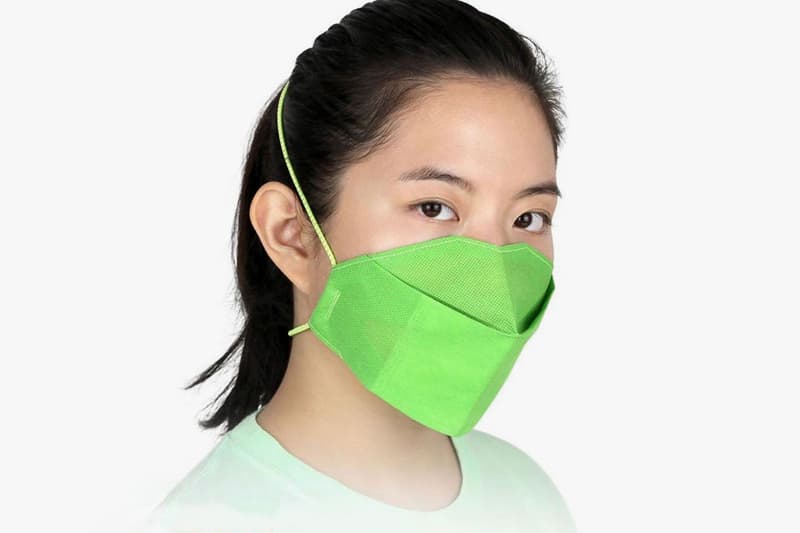 Zhijun Wang has crafted striking face masks long before they became a daily necessity. Along with his wife Yutong "Aria" Duan, Wang has provided a free template and how-to video for those seeking a method of mask-making that goes beyond the quick and easy CDC-approved method.
With companies as large as Nike and Louis Vuitton developing face masks and protective garb for healthcare workers, the need to own face coverings has never been so real for so much of the population. Rather than attempting to buy much in-demand face masks, Wang suggests that everyone make their own and kill some time in the process as part of his "MASKOLOGY" design series.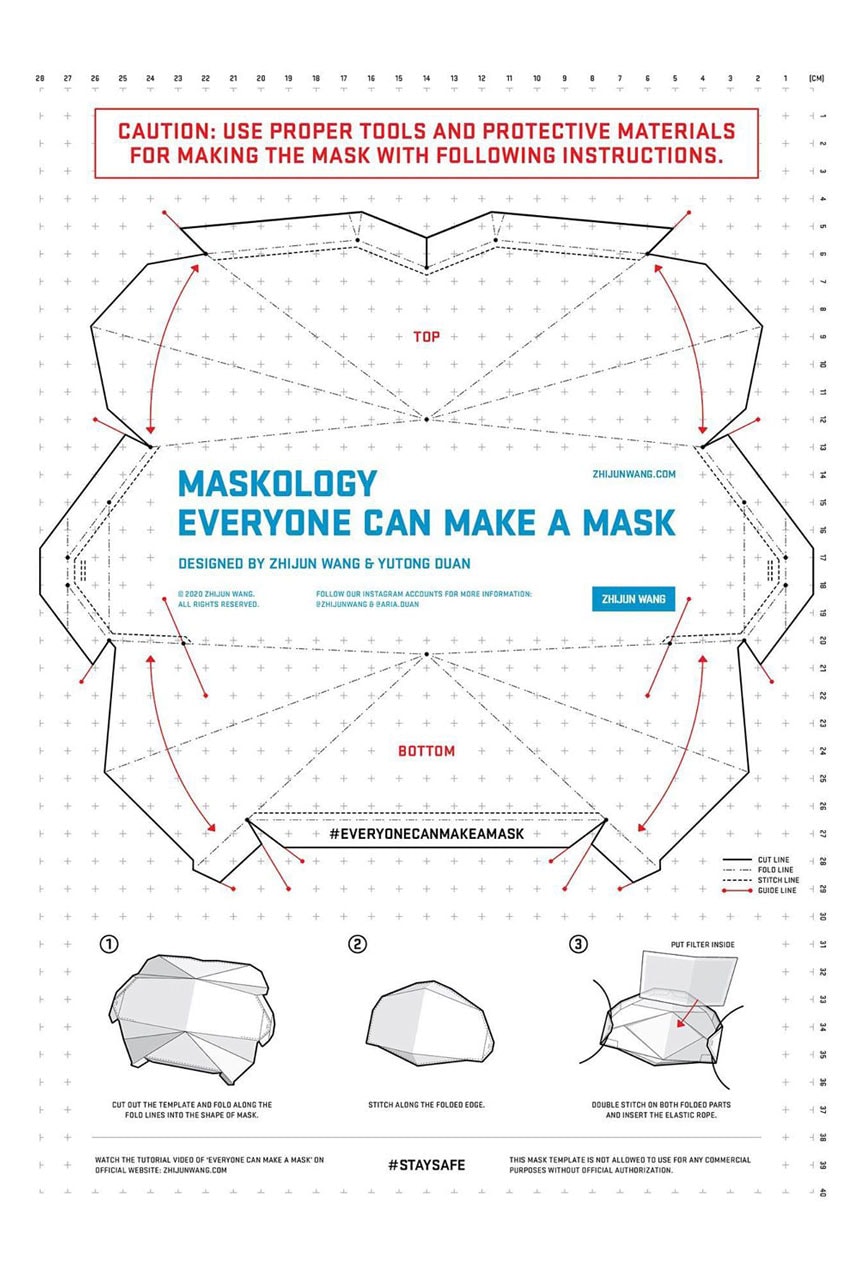 After a month of trial and error, Wang and Duan created an accessible guide that allows anyone to create a mask from material found around their own homes. Utilizing a series of specific folds, a fabric can be shaped to entirely cover the mouth, then attached to the face with easy stitching. Though the creation may not be medical grade, they will provide essential coverage if the wearer must leave their home.
Visit Zhijun Wang's website for the mask template to watch his how-to video, also available below.
Once you've made your own face cover, get to work on another at-home project, like creating jackets and coloring in artwork.