Famed Indie Game 'Journey' Arriving on Steam
Previously an Epic Games Store exclusive.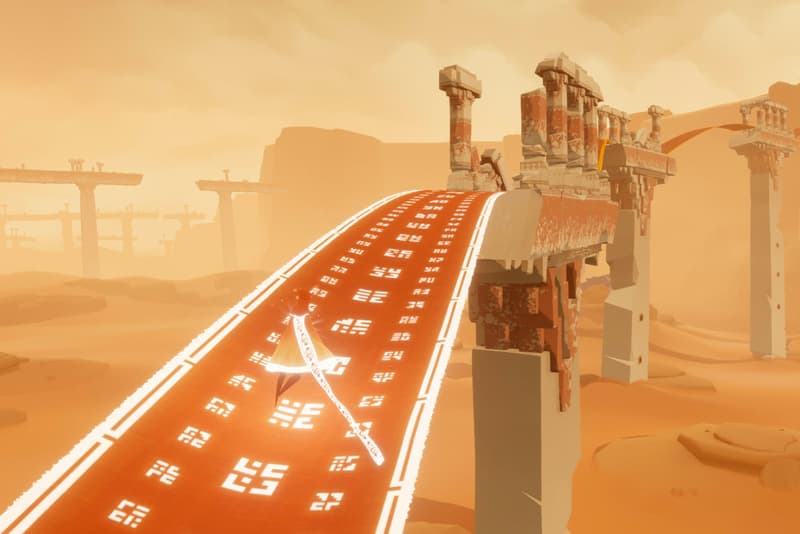 Despite thatgamecompany saying in 2015 that it wouldn't happen, its award-winning indie game Journey is finally arriving on Steam.
The game was previously released on the Epic Games Store as an exclusive after its original 2012 PlayStation 3 launch. Wide revered by industry experts, the game took home eight different awards at the 16th annual D.I.C.E Awards, as well as numerous BAFTA Game Awards and VGA Awards.
For those unfamiliar, Journey follows the wordless adventures of an unnamed, hooded character in a mysterious, ancient world. Controlling this enchanted character, you'll travel through various landscapes and environments, solving puzzles to unlock new abilities that will aid your conquest to reach the mountain in the distance. You'll encounter other players on the way, but the only method of communication between you two will be a musical chime, which fits perfectly into the musical composition of the title.
For those who have yet to play Journey, it will launch on Steam June 11.
Elsewhere in gaming, Animal Crossing: New Horizons has announced its fishing tournament schedule.
JOURNEY from @thatgamecompany is coming to Steam on June 11. Wishlist here // https://t.co/cqNA9Q46M9

— Annapurna Interactive (@A_i) April 13, 2020