Robert Wilson Features Lady Gaga, Winona Ryder & More in Moving Video Portraits
Experience these unnerving works in the online viewing room.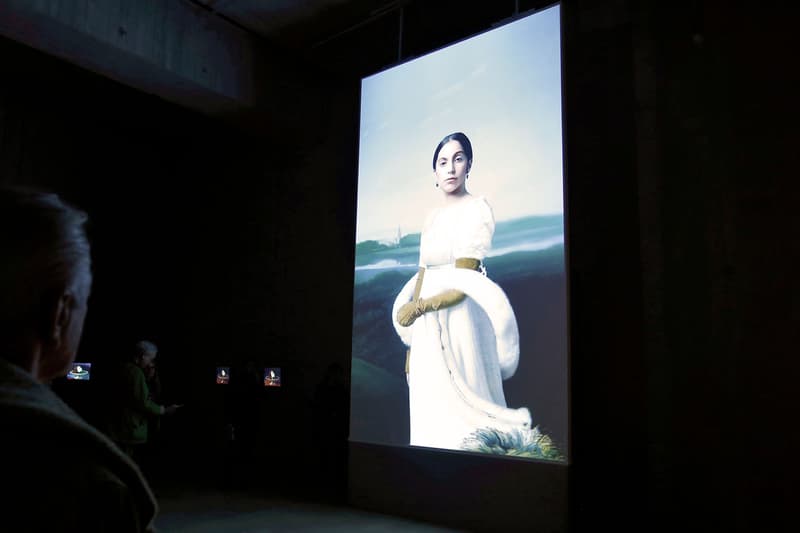 While self-isolating in Berlin, American experimental theater director Robert Wilson has launched an online viewing room of mesmerizing video portraits. After an influential meeting with Sony executive Akio Morita in Tokyo in the 1970s, Wilson has continued to create subtly moving video portraits with artists, actors, athletes, royalty and more. The online viewing room showcases an appreciation for stillness that has been an integral part of Wilson's work for decades, ranging from portraits of Japanese kabuki dancers to Winona Ryder as a character in a Samuel Beckett play.
Key pieces that can be experienced in the viewing room involve Lady Gaga dressed up to mimic historical paintings in the Louvre's collection. Wilson recreated portraits of Jacques-Louis David's famed painting The Death of Marat (1806) and Jean-Auguste-Dominique Ingres's portrait of Mademoiselle Caroline Rivière. The last portrait, titled Flying, is not rooted in the Louvre's collection, but instead references the ancient art of Japanese rope bondage, Shibari. Under the supervision of Shibari master David Rickman, Lady Gaga underwent an hours-long bondage performance.
Check out the five viewing rooms for yourself on Robert Wilson's website.
In other news, David Zwirner has launched an online exhibition featuring Harold Ancart's sculptural swimming pools.