Rick Ross to Star in Fronzaglia Family Docuseries
The rapper will also be partnering with the production company.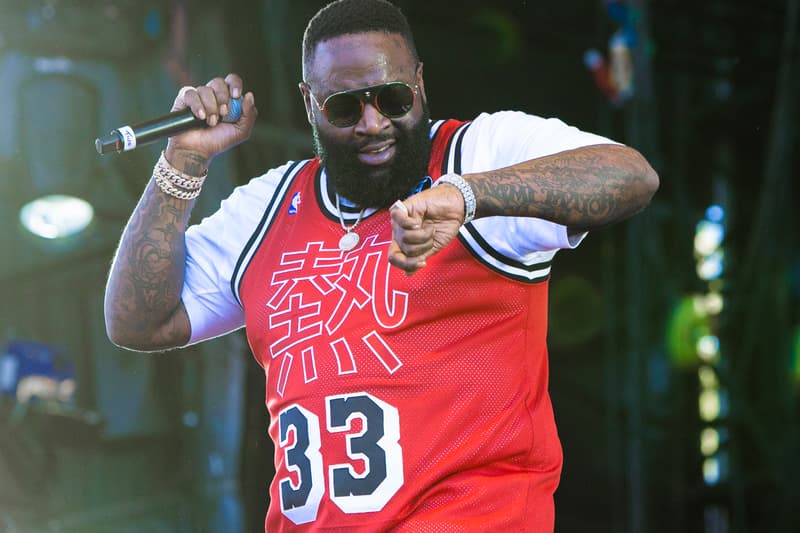 Rick Ross will be starring in a new docuseries that centers around the Fronzaglia family, Alisa Maria, Dejroune, Milan and Joe "The Crane" Fronzaglia, a lively bunch who have built a name for themselves as socialites and business people in their local communities. This news comes after Ross' announcement last month about the upcoming "Feed the Streetz" Tour, with 2 Chainz, T.I. and other artists.
Not only is Ross starring in the docuseries, but the rapper will also be partnering with the show's production company Half Yard Productions (Red Arrows Studios). Half Yard's Head of Development Dirk Hoogstra mentioned, "We couldn't be more thrilled to partner with such a living legend in the hip-hop industry as Rick Ross. Developing a docu-series that features Rick in his first TV series alongside the extraordinary Fronzaglia family, promises to be factual entertainment television at its best."
This mark's Ross' first television project since establishing his own production studio Lucky Bastard Media Corp. — "I have no doubt we will make captivating content together," notes Ross. Though the untitled series is still in its early development, sources indicate that Ross will be taking a central role in the show.
In case you missed it, here's a list of 11 music documentaries to stream right now.