Monterey Bay Aquarium Opens Virtual Museum on 'Animal Crossing'
Offering live tours on Twitch.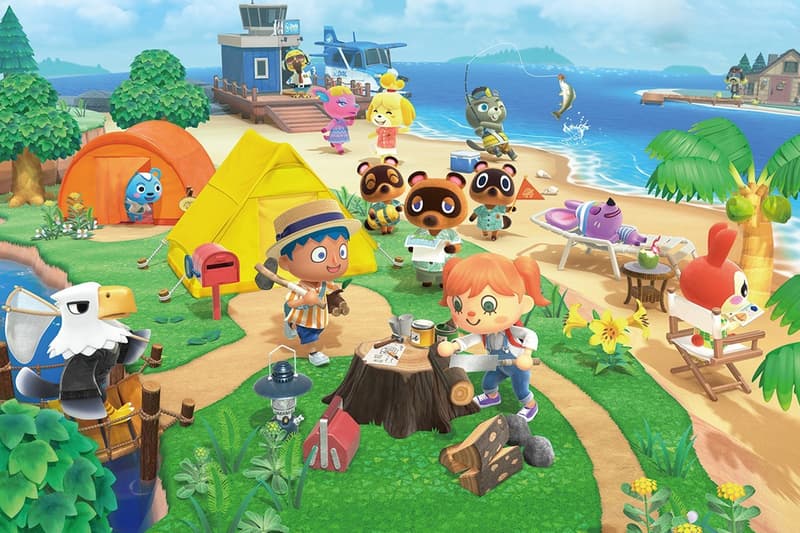 California's Monterey Bay Aquarium has been forced to temporarily close its doors to visitors due to social distancing and the ongoing coronavirus pandemic, but it hasn't stopped its staff from doing what they love most: giving people tours of their wonderful establishment. To provide people stuck at home with the opportunity to connect with nature and its offerings, the team has created a virtual experience in the form of Sears Museum in Animal Crossing: New Horizons, taking viewers on virtual tours through livestreaming on Twitch.
"One of Animal Crossing's core game mechanics is cataloging the animals and fossils on your island for your island's museum curator, Blathers — making the game, as we play it, a Natural History Museum Simulator," said aquarium social media specialist Emily Simpson and content creator Patrick Webster. "With these institutions closed because of COVID-19, the game can become a virtual escape to do what is, at its core, what the Aquarium and other museums do every day. We show you the amazing life you share your planet with, and tell you fun things about it! When we're playing Animal Crossing, it feels a little bit like we're back in our exhibit hall, rejoicing in discovering new things and sharing that with the world."
"There's an inherent curiosity we all have at some point in our lives about the critters we share our planet with, and Animal Crossing encourages that sense of exploration and discovery with little barrier to entry once you're in the game," addd fossil expert Emily Graslie of Chicago's Field Museum. "Everyone gets to be the discoverer (and donor!) of new organisms found on their island. They get to participate in laying the foundation for documenting and cataloguing diversity. I hope there's even a tiny bit of that sense of stewardship and curiosity that people can take with them outside of the game, too — and I also hope it helps players appreciate the hundreds- to thousands of museum employees and scientists who are doing this work every day for our world."
For those interested in taking virtual tours of Sears Museum, stay tuned to Monterey Bay Aquarium's Twitch channel.
In other gaming news, thatgamecompany's indie hit Journey is making its way to Steam.
Yaaay this was so much fun!! THANK YOU SO MUCH to @Ehmee for joining in and sharing her wealth of knowledge—and thank YOU to everyone who tuna-d in!! You can watch the replay here: https://t.co/byiPlbkkFC

— Monterey Bay Aquarium (@MontereyAq) April 14, 2020