Gerard Way Shares Four Previously Unreleased Songs on SoundCloud
"Just felt like sharing," the My Chemical Romance frontman wrote.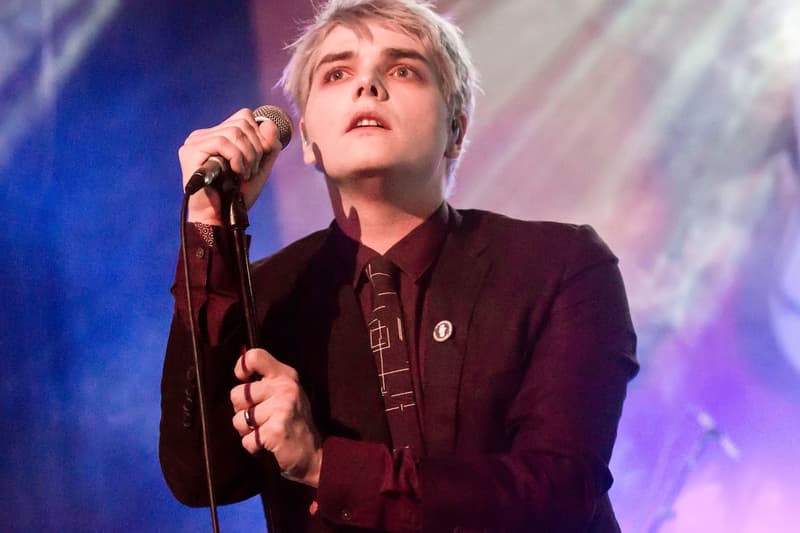 With the postponement of My Chemical Romance's reunion tour, Gerard Way shared a collection of unreleased music tentatively called Distraction Or Despair. The frontman released a total of four new tracks, entitled "Welcome to the Hotel," "Success!," "Crate Amp_2" and "Phoning It In (2) VOC" on SoundCloud.
"I think I have a bunch of this stuff, as Doug and I have been recording little bits here and there over the years," Way wrote on Instagram. "Some of these, like Phoning It In, were things that I planned on releasing as singles, and I may still do that at some point when I finish them, but I figured why not. It feels good to share. Who knows if some of this stuff would have ever come out?"
Way also shared a clinical photo of his vocal cords before embarking on the My Chemical Romance journey, confirming that he's physically healthy to keep the ball rolling. He added, "I'm calling all of this stuff Distraction Or Despair, since that seems to be the two things I keep shifting between. Probably a lot of other people too. But I think only some of the tracks are tied to an "album" of that name. I'm just winging it, keeping it casual. May add some notes to the tracks."
Stream Gerard Way's Distraction Or Despair on SoundCloud below.
Elsewhere in new music releases, J Balvin dropped three new music videos.