Damien Hirst Answers 98 Fan Questions in "From That Psychiatrist's Couch" Interview
Taking place on Instagram Live while the artist stays at home.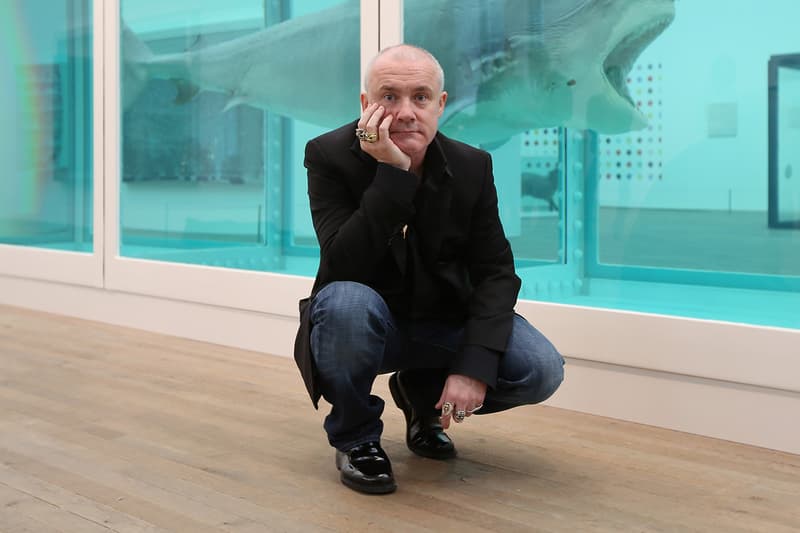 Contemporary British artist Damien Hirst has taken to Instagram to answer almost 100 fan questions in an hour-long interview he calls, "From That Psychiatrist's Couch."
Hirst reached out to fans, asking them to send him questions about various topics for him to answer as he practices self-isolation during the COVID-19 lockdown. The artist is currently working on his Cherry Blossoms paintings, which are an extension from the acclaimed Veil painting series, but took time to sit down and answer everything including questions about artworks both old and new.
Questions discussed include learning the artist's earliest memory and which era he would like to time-travel to, but naturally returned back to art with him explaining the process of making his platinum-cast 18th-century human skull artwork, For the Love of God. Others also explained the inspiration behind his Medical Cabinet series, as well as stating that he's "not that into" working with others when asked what his dream collaboration would be.
"From That Psychiatrist's Couch" is broken into four parts and can be viewed below, as well as on Damien Hirst's Instagram now.
In other news, Banksy has revealed their latest artwork, which was made during the coronavirus lockdown.