Philly Rapper & A$AP Mob Affiliate Chynna Has Passed Away at 25
Kehlani, Kari Faux, Vince Staples, and more pay tribute to the A$AP Yams mentee.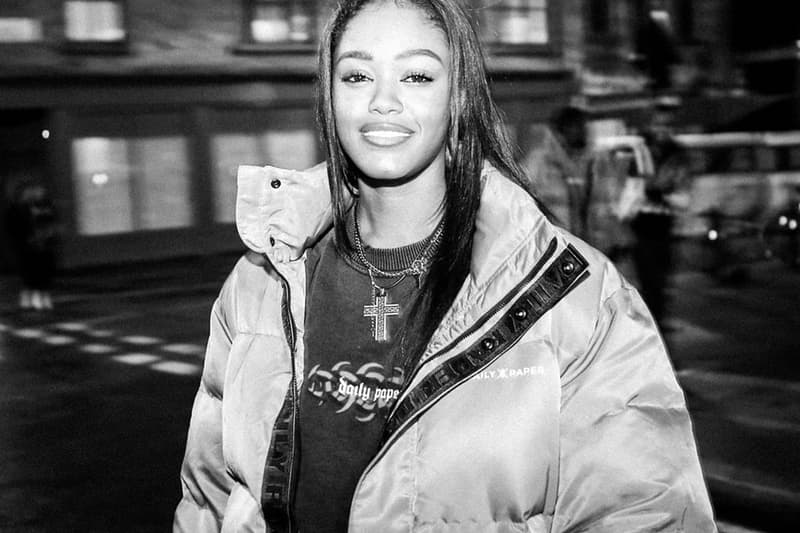 Philadelphia model-turned-rapper Chynna Rogers, known simply as Chynna, has passed away, her family confirmed. "Chynna was deeply loved and will be sorely missed," her family and management wrote in a statement to TheWrap. She was just 25.
Chynna began her career early on as a model, signing with Ford Models at the age of 14. A$AP Yams soon became her mentor, urging Chynna to write out her own material, leading to a steadfast relationship with A$AP Mob as a whole and the eventual birth of her career as a rapper. During the early 2010s she went on to find a following with singles like 2013's "Selfie," 2014's "Glen Coco," and 2015's "The Conversation." Her most recent release was 2019's asmr EP. Throughout her career, Rogers remained open about her struggles with opioid addiction, specifically addressing the challenges on her 2016 mixtape, Ninety.
Her impact on the industry as one of hip-hop's most-auspicious remains clear, with the likes of Kehlani, Kari Faux, Tierra Whack, Vince Staples, Hudson Mohawke, Father, A-Trak, and more offering their sincere condolences.
Chynna Rogers is survived by her father, Michael, her two brothers, Jeremy and Michael, and her sister, Nala.
REST EASY CHYNNA. WE GON MISS U SIS. ❤️? pic.twitter.com/xcFdnhs030

— A$AP MOB (@ASAPMOB) April 9, 2020
na no fucking way

we were talking this MORNING!!!!
no fucking WAY

MY LOVE
my heart is big broke
i love you chy!!!!!!!!!!!!!!!!! i love you man

fuck this!!!

— Kehlani (@Kehlani) April 9, 2020
chynna you were fuckin hilarious bro… today was our last exchange of jokes & those i will miss the most. i can't believe it idk how to

i love you. so very much.

my heart is officially iced.

— Kehlani (@Kehlani) April 9, 2020
RIP Chynna then :/// fucking tragedy, literally just saw her recently, fuck man

— Hudson Mohawke (@HudMo) April 9, 2020
I can't believe this ????????????? not chynna not my little sis

— Knowledge Of Selfie (@atrak) April 9, 2020
we can't even go to funerals.

— Tierra Whack (@TierraWhack) April 9, 2020
i love u, Chynna ??
forever, my rap game Laura Croft pic.twitter.com/6RG0V7SRGj

— LOWKEY SUPERSTAR (@KARIFAUX) April 9, 2020
Rest in Peace Chynna ?

— father (@father) April 9, 2020
— LONG LIVE YAMBO (@HeirDash) April 9, 2020
I remember when we was bucks eating chicken wings on my mother's porch. I'll never forget you Angel. RIP Chynna pic.twitter.com/RN592yYRx9

— Gianni Lee (@giannilee) April 9, 2020