Chuck D Reveals Feud With Flavor Flav Was Elaborate Joke, Flav Says Otherwise (UPDATE)
"I am not a part of your hoax," Flav tweeted.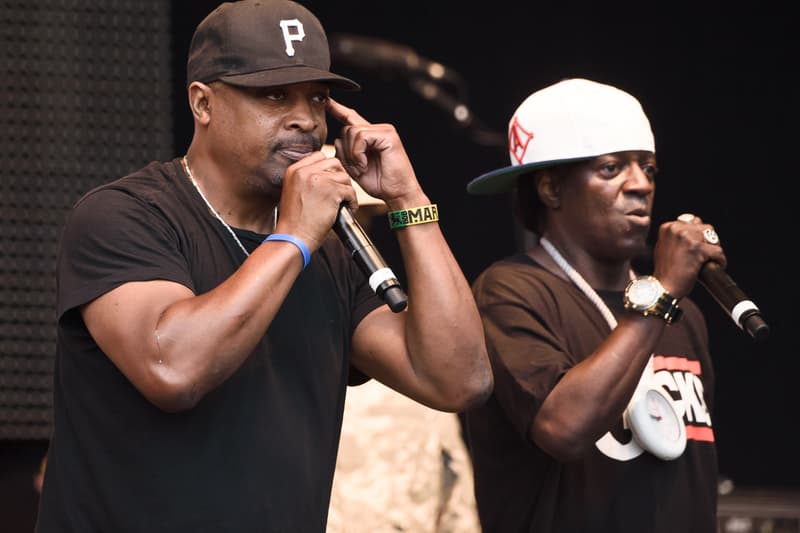 UPDATE (April 2, 2020): After Chuck D revealed his beef with Flavor Flav and eventual firing from Public Enemy was all an elaborate hoax to promote new music, Flav has now come out denying Chuck's claims. Tweeting out his disappointment towards Chuck's so-deemed April Fool's joke, Flav shared "I am not a part of your hoax." He further noted that "there are more serious things in the world right now than April Fool's jokes and dropping records," linking out to the MusiCares Coronavirus Relief Fund.
I am not a part of your hoax .@mrchuckd,,,there are more serious things in the world right now than April Fool's jokes and dropping records,,,the world needs better than this,,,you say we are leaders so act like one,,,donate to those in need here: https://t.co/7hioasSwuV

— FLAVOR FLAV (@FlavorFlav) April 1, 2020

After the news came out yesterday (April 1), Chuck D spoke on the hoax during SiriusXM's Feedback show, solidifying his narrative by sharing that Flavor Flav was making music for a new Public Enemy record that's due out in June.
What are your thoughts on the fiasco? Let us know below.
---
ORIGINAL STORY (April 1, 2020): The heated feud between Chuck D and Flavor Flav boiled to extremes earlier in March when Public Enemy revealed that Flav had been fired from the group. In arguably one the weirdest turn of events to ever grace hip-hop, that feud has seemingly been a hoax the entire time, fabricated to promote a new album from Chuck's Enemy Radio project. Today, on April 1, Enemy Radio released a new album titled Loud Is Not Enough, which features both Chuck and Flav on a politically-charged single called "Food As A Machine Gun."
Speaking with Talib Kweli on Uproxx' People's Party podcast, Chuck said that the project was immediately inspired by Orson Welles' The War of the Worlds panic myth that occurred in 1938. Chuck D equally outlined discussions with Flav about the public's opinion towards them. "We felt that over the past few years, Flavor's stock was low," Chuck noted. "Anybody that could take a shot at him could get a good shot at him." At the same time, Chuck's success rose as he continued with projects like Prophets of Rage. Ultimately this led many into assuming that the two had broken away from one another in terms of music and friendship.
The feud that spawned earlier in March was seemingly all a part of both Chuck D and Flavor Flav's elaborate marketing ploy:
We already talked about this beforehand. Public Enemy Radio went up [at the Bernie Sanders rally]. His lawyer sent out a cease and desist. I'm like, "Good move." Then, publicly: "Man, you don't f*ckin' sue me again." He ain't suin' me. But I can say it! If the public is confused about this, that, whatever—they're gonna be confused about what's a lawsuit and what's not. "Yo man you suing me again publicly? Boom. F*ck that. You're fired dude. This is my last thing with you." OK. We knew what was gonna come. I'm not sayin' it's a hoax, I'm sayin' that the original intention is to get your attention and not play attention, but get you to pay attention.
Chuck shared that the two had been working on a new Public Enemy Radio album since late February. "There's a select few that do know—that I had to let know—that me and Flav have been better than ever," he jested. Chuck also noted that Flav can't effectually be fired from Public Enemy, solidifying the ruse: "He can't, he's a partner. You can't fire partners. You just walk away from 'em."
You can stream Loud Is Not Enough below and check out the full interview between Chuck D and Talib Kweli above.
For more music news, check out the first-week album projections for PARTYNEXTDOOR, Joyner Lucas, and Dua Lipa.