The Met Breuer Launches Major Survey on Influential German Artist Gerhard Richter
Showcasing over 100 pieces in varying media.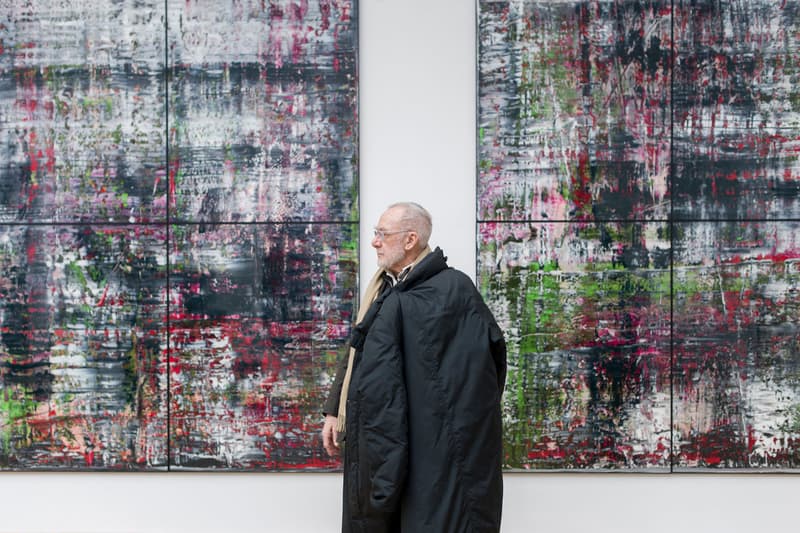 The Met Breuer in New York City has launched a monumental survey on the work of seminal German visual artist, Gerhard Richter. Titled "Gerhard Richter: Painting After All," the comprehensive exhibition displays over 100 pieces in varying media including Richter's famed, conceptually-driven paintings. The presentation marks the artist's first show in the United States in nearly 20 years.
Taking up two floors inside the Brutalist building on Madison Avenue, the presentation highlights a number of Richter's acclaimed works including Uncle Rudi (1965), Betty (1977), and September (2005). For the uninitiated viewers, gallery rooms will provide in-depth insight into the artist's artistic evolution from the 12 paintings of his Forest (1995) series to his House of Cards (5 Panes) (2020) that shows the artist's penchant for constant experimentation in his progressive practice. Throughout his prolific oeuvre, Richter has produced abstract and photorealistic paintings alongside photographs and glassworks.
The show is accompanied by a comprehensive catalogue with newly commissioned essays by its curators as well as by scholars Briony Fer, Hal Foster, Peter Geimer, and André Rottmann. "Gerhard Richter: Painting After All" will conclude on July 5.
The Metropolitan Museum and all of its locations (including the Breuer) are temporarily closed to support New York City's effort to contain the spread of COVID-19. Stay tuned for an announcement on reopenings and visit The Metropolitan Museum of Art's website for more details.
Elsewhere in art, Tomoo Gokita ventures into painting with color for his first solo exhibition in Milan.