Rina Sawayama Lambastes Consumerism on New Single "XS"
The third single from her debut album, 'SAWAYAMA.'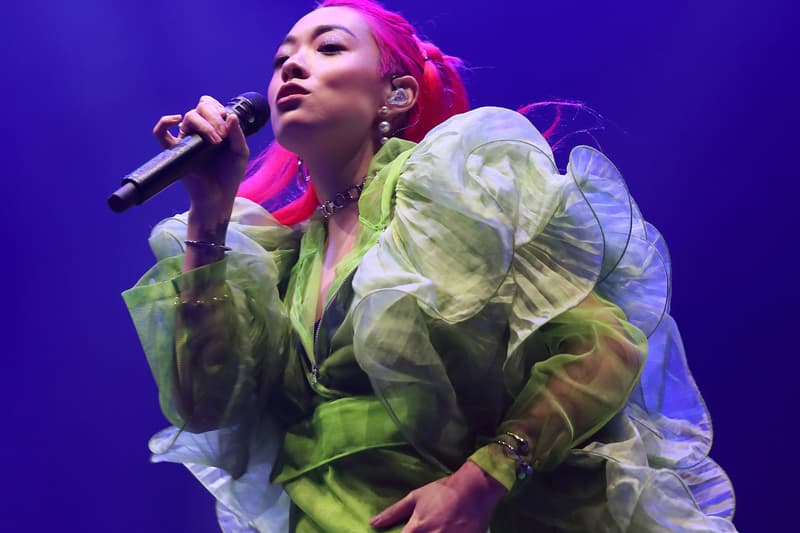 Following the announcement of her debut album SAWAYAMA, singer-songwriter Rina Sawayama has shared the project's third single, "XS." The single follows her groovy "Comme Des Garçons" dance cut as well as her hard-tinged nu-metal track, "STFU."
Reminiscing on much of the sound that characterized 2017's RINA EP, "XS" is filled with upbeat bubblegum pop vibes that intermingle alongside rapid bursts of rock guitars and acoustic riffs. Throughout the track, Rina expels on the idea of consumption and late capitalism, singing "Gimme just a little bit more, little bit of excess/Oh, me, oh, my/I don't wanna hear 'No, no'/Only want a 'Yes, yes.'"
Speaking about the song via press release, Sawayama writes that "'XS' is a song that mocks capitalism in a sinking world." She continued in highlighting the social importance of the track:
Given that we all know global climate change is accelerating and human extinction is a very real possibility within our lifetime it seemed hilarious to me that brands were still coming out with new makeup palettes every month and public figures were doing a gigantic house tour of their gated property in Calabasas in the same week as doing a 'sad about Australian wild fires' Instagram post… We're all hypocrites because we are all capitalists, and it's a trap that I don't see us getting out of.
You can listen to "XS" below.
For more new music, Mac Miller's Circles deluxe edition will feature two new songs.