Alex Israel & Cha Cha Matcha Collaborate on 'Sky Backdrop'-Inspired Soft-Serve
A bright and bold swirl.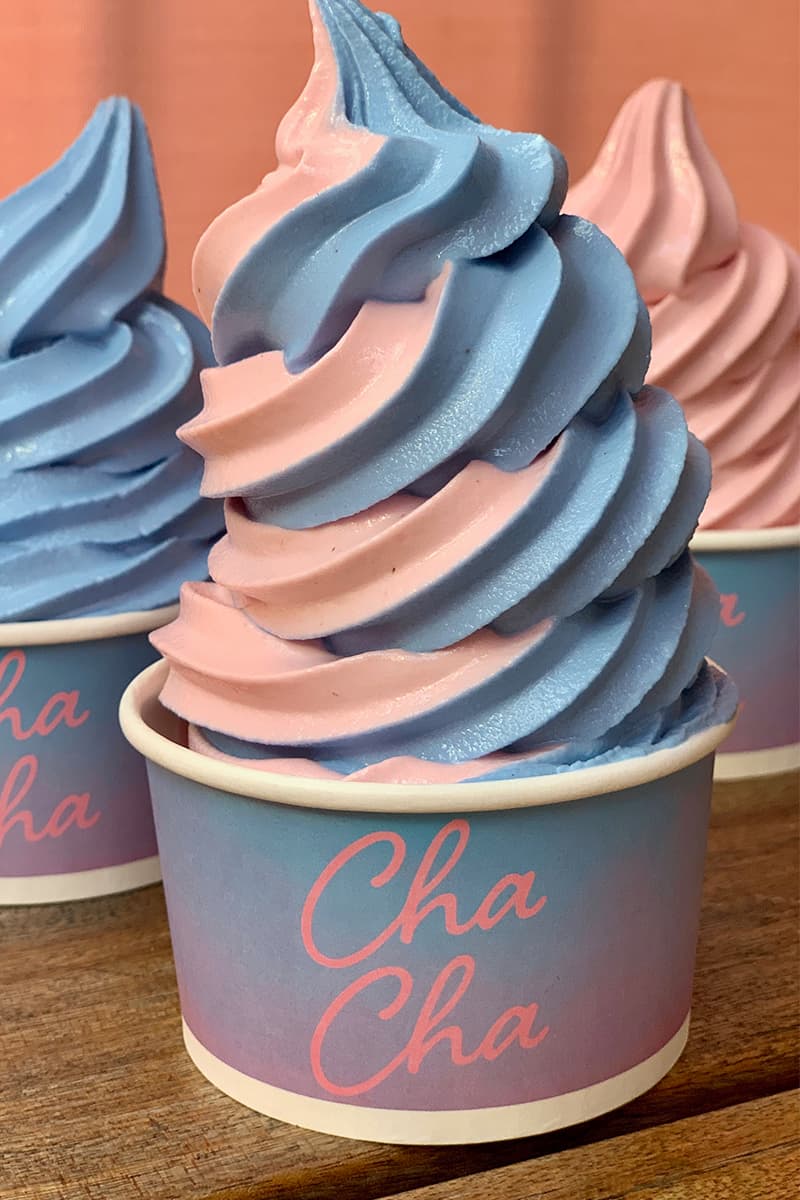 1 of 3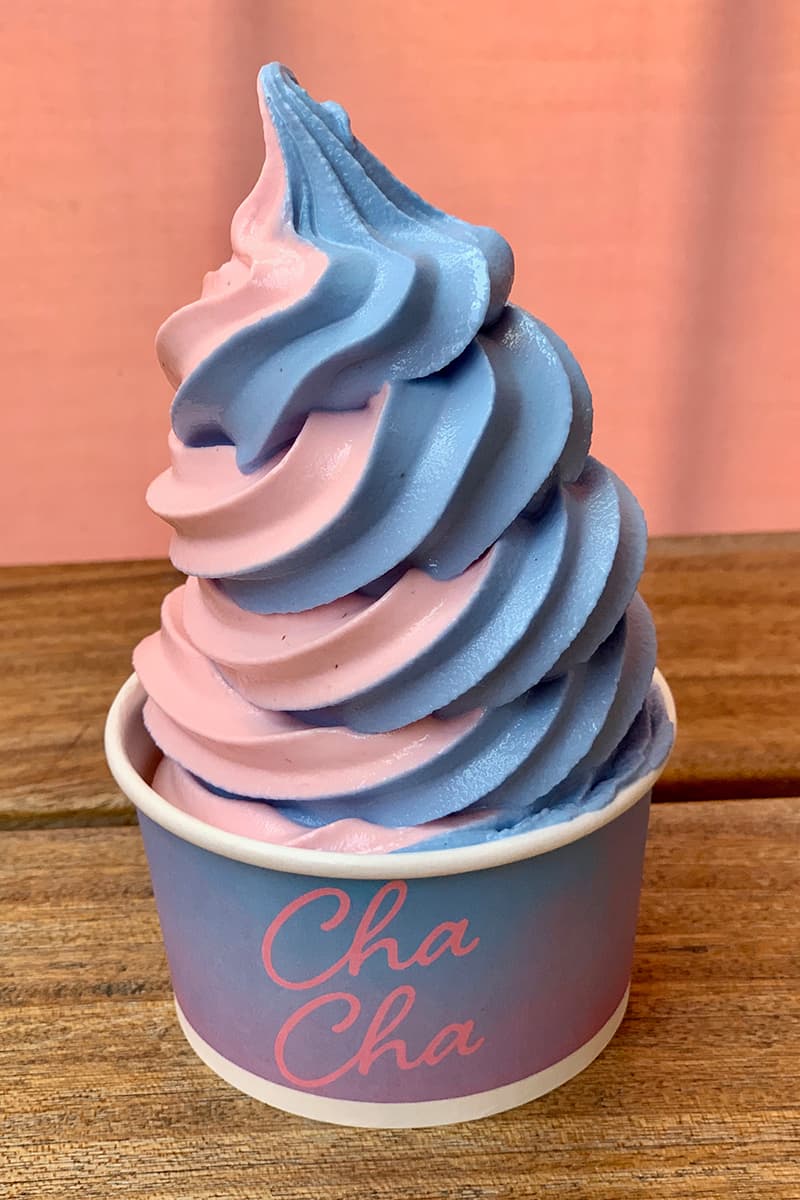 2 of 3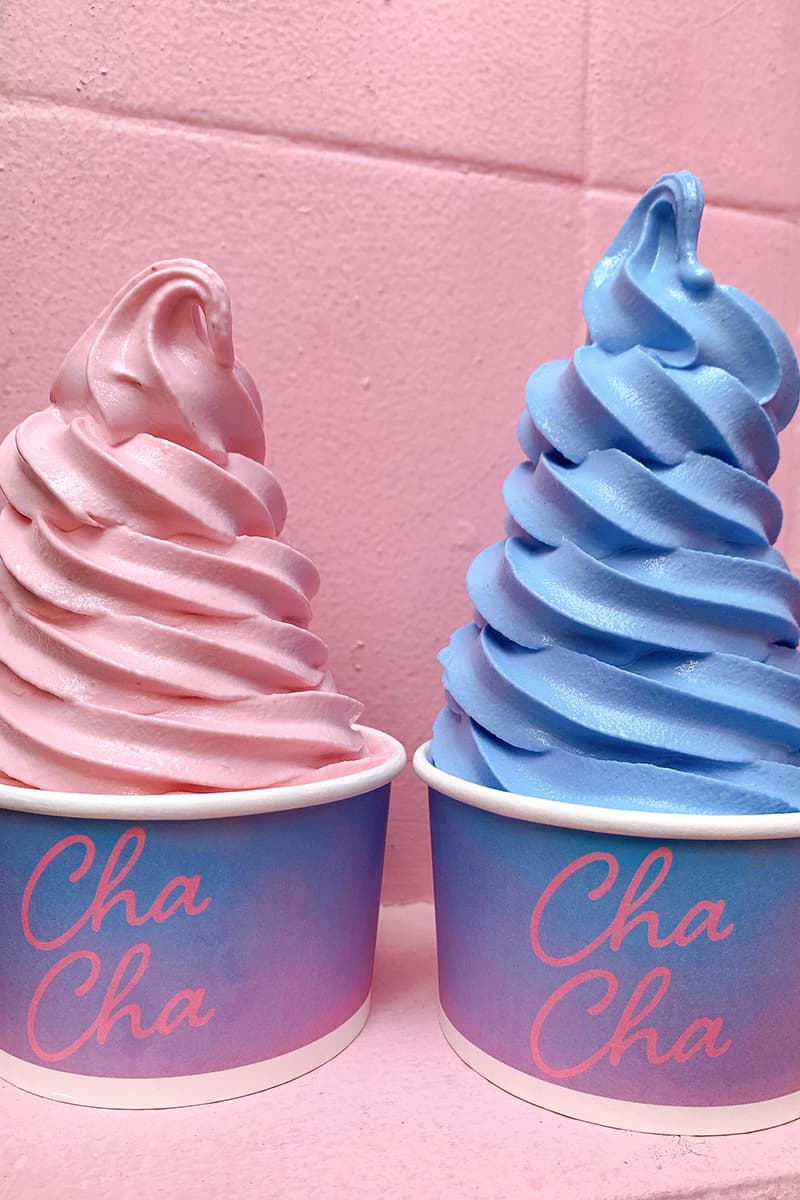 3 of 3
With Spring on the horizon, Cha Cha Matcha has tapped multimedia artist Alex Israel for a soft-serve collaboration.
The limited-time-only team-up is inspired by the tones found in Israel's popular Sky Backdrop painting that captures the picturesque skies of the coming season.  Cha Cha Matcha and Israel crafted Strawberry Vanilla and Blue-Green Algae (Vegan in Los Angeles and Non-Vegan in New York City) soft-serve flavors to match the bright tones of pink and blue found in the painting. Blue-green algae also known as spirulina is one of the most nutrient-dense superfoods in the world. A serving of the biomass of cyanobacteria is filled with protein, iron, magnesium, beta-carotene, vitamins B1-3 and antioxidants.
Priced at $5 USD, Alex Israel's soft serve collaboration is available now at Cha Cha Matcha's New York City and Los Angeles locations.
For more food and beverage news, a YouTuber created a video showing off how to make DIY Supreme x Oreos.