Netflix's 'Rhythm + Flow' Returning for Season 2
T.I., Cardi B, & Chance the Rapper continue their search for new talent.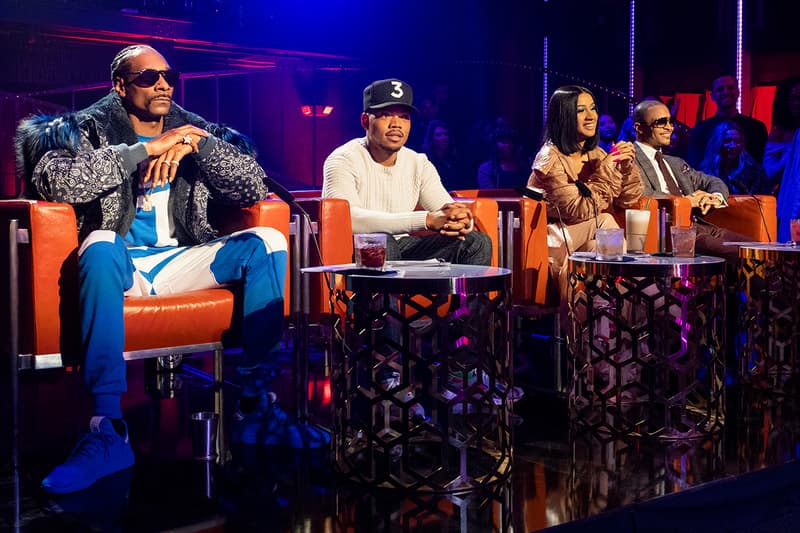 Netflix Original series Rhythm + Flow is coming back for second season. The renewal of the hip-hop reality competition was confirmed by judge T.I., who leads the series alongside Cardi B and Chance The Rapper plus several guest judges.
"Excited to announce that @rhythmflow will back for Season 2!!!" T.I. shared on Twitter. "Things aren't easy right now, so let's show the world some love. Flex your talent by dropping your audition below and make sure you go to http://RhythmAndFlow.com to officially submit – we want to see you on S2!!!"
Rhythm + Flow makes for an interesting musical reality TV series for several reasons. The show marks the first music competition series developed for Netflix, and because the streaming platform doesn't follow similar censorship regulations on broadcast television, competitors aren't required to cut out any profanity in their lyricism. It's also important to note that unlike other musical reality competition series that have been around for long, the winner of Rhythm + Flow goes home with a cash prize rather than a recording contract.
Season 1 winner D Smoke dropped his post-win studio album Black Habits and enlisted the likes of SiR, Snoop Dogg, and Ari Lennox.
Elsewhere in entertainment, take a look at everything coming to and leaving HBO Now this April 2020.
Excited to announce that @rhythmflow will back for Season 2!!! Things aren't easy right now, so let's show the world some love. Flex your talent by dropping your audition below and make sure you go to https://t.co/Dy42u9lz6o to officially submit – we want to see you on S2!!!

— T.I. (@Tip) March 24, 2020