LaCroix Preps Two New Fitting Flavors for Spring
Refreshing LimonCello and Pastèque (Watermelon).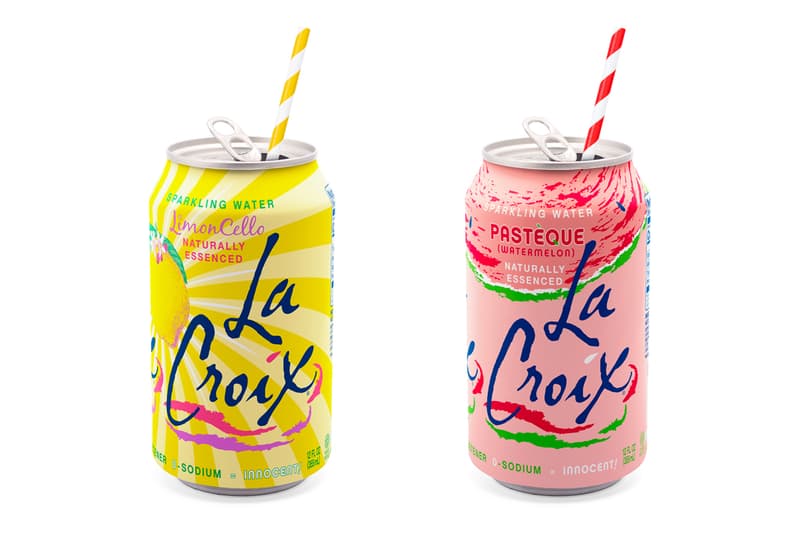 Looking towards spring, LaCroix has now revealed two new fitting naturally-essenced flavors.
Releasing in the coming weeks, LimonCello and Pastèque (Watermelon) are the latest zero-calorie, zero sweetener, zero sodium beverage options from the beloved carbonated water company. Joining the company's flavor lineup, LimonCello captures the taste synonymous with the Italian Riviera while Pastèque (Watermelon) brings the sweet taste of the luscious fruit.
With consumers turning to healthier options in recent years, LaCroix is continuing to expand its offerings thanks to an upsurge in popularity as a downfall of traditional soda hits the beverage market.
LaCroix's LimonCello and Pastèque (Watermelon) flavors are set to release nationwide sometime this spring.
For more food and beverage news, Alex Israel and Cha Cha Matcha recently collaborated on a Sky Backdrop-inspired soft-serve menu item.