HOKA ONE ONE Launches Massive TenNine Trail Shoe
The gargantuan silhouette was designed for downhill running.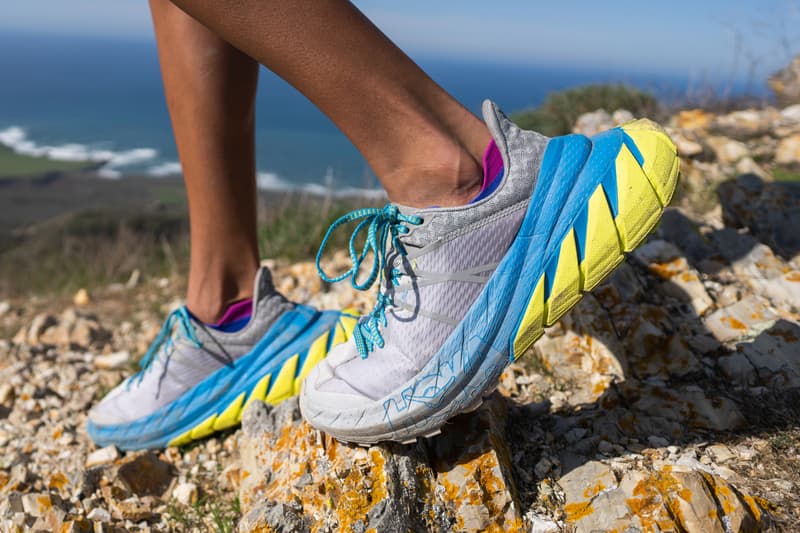 1 of 3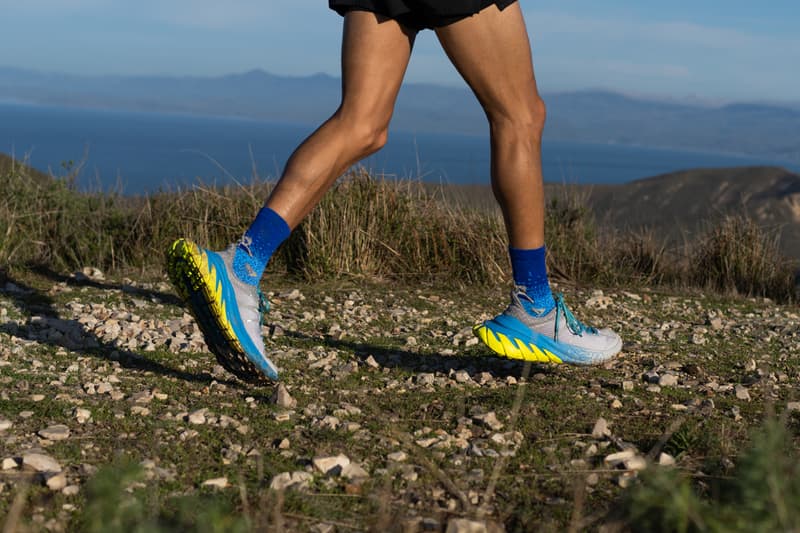 2 of 3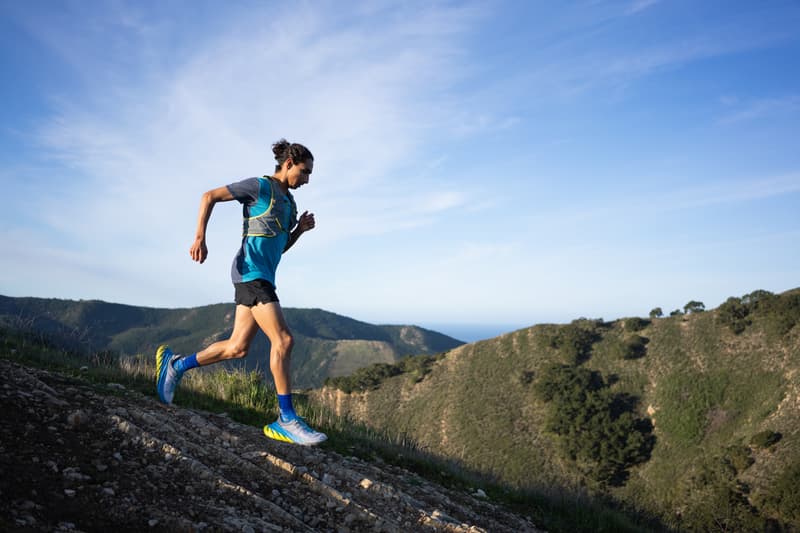 3 of 3
HOKA ONE ONE is known for its sizable, soft running footwear and now it's launched its most gargantuan silhouette yet: the TenNine. A trail shoe specifically designed for downhill running, the TenNine offers performance features culled from a decade of research, a "Drizzle/Lunar Rock" colorway and a name originating from the term "Giga physics," which is expressed by 10 to the power of nine.
Although the TenNine is visually arresting due to the vivid look presented by its mammoth heel piece it's all about geometry at its core. Besides its style, the geometric heel extension was crafted to manage impact on the back of the foot, a stressor that's often amplified during downhill runs. There's also an embedded MetaRocker system that allows for a smooth transition from heel to toe, increasing stability and providing a powerful push out of the wearer's strides. Things don't end there, though: the toebox's vamp is constructed of a stretchy Lycra to accommodate foot swelling during long runs, and rugged rubber outsoles protect the soft foam midfoot.
From a looks standpoint, the "Drizzle/Lunar Rock" offers a sublimated print on its grey upper, starting with a dark steel grey by the heel before fading to a light grey on the forefoot. Midsoles mix bright lemon-lime and blue hues on the heel to match the tongue and lace colors, then fade into a grey forefoot with blue HOKA text branding.
The TenNine is even accompanied by a warning: HOKA's website states it's a "piece of specialized equipment specifically for running," and encourages wearers to "think of [the TenNine] like ski boots or cycling shoes before cautioning "using this product for anything other than running may impair balance and dexterity."
HOKA ONE ONE's TenNine is available on the HOKA ONE ONE US and GB webstore in unisex sizes now, and retails for $250 USD/£220 GPB.
If old-school runners are more your thing, check out the Levi's x New Balance M1300CL "Orange Tab," a celebration of American craftsmanship.
HOKA ONE ONE TenNine "Drizzle/Lunar Rock"