GameStop Reverses Decision and Shuts All US Stores (UPDATE)
After strong backlash from its employees and the gaming community.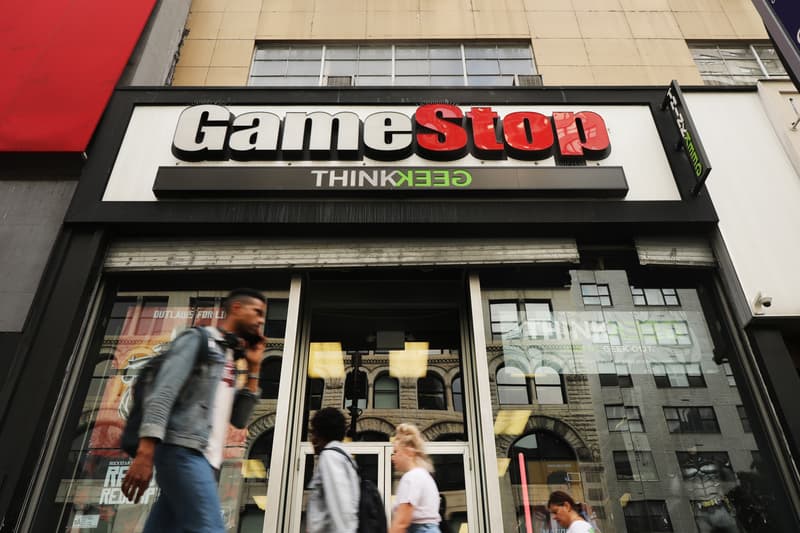 UPDATE (March 22, 2020): After strong backlash from its previous decision to remain open despite the ongoing coronavirus outbreak and even law enforcement intervention, GameStop has now reversed their policy, instead closing all customer-facing stores in the US. The company will now only process orders digitally. In addition, it's also announced that the employees affected will continue to be paid for an additional two weeks, with the reimbursement of one month of employee benefits. The policy is slated to take effect today..
"This is an unprecedented time and each day brings new information about the COVID-19 pandemic," wrote GameStop CEO George Sherman in an official statement. "Our priority has been and continues to be on the well-being of our employees, customers and business partners. We have been steadfast in our adherence to CDC-guided safety and local government orders for retailers in each of our communities. As millions of Americans look to GameStop to adjust to their new normal of increased time at home, for work, learning and play, we have implemented practices to help ensure the safety and health of our employees, customers and partners. We believe it is prudent to institute further safety protocols while meeting this increased demand through curbside pick-up. As such, stores that remain in operation will provide only pick-up at the door or delivery to home activities to further protect our employees and customers."
As of now, the company has not revealed how long this policy will last.
---
ORIGINAL STORY (March 20, 2020): According to a new report from Polygon, video game retailer GameStop has ordered its stores to remain open via an internal email, despite increasing coronavirus concerns.
Sources reveal that the message was sent out to various store managers, saying: "We believe that GameStop is classified as essential retail and therefore is able to remain open at this time." It argues that it provides resources for people to more comfortably work from home. Acknowledging that some of its locations have had troubles with law enforcement trying to shut them down, the company simply instructed staff to show officers a card stating: "Thank you for what you are doing to keep us all safe. If you have questions about our store's hours, operations or policies could I ask you to please call our corporate office." One GameStop employee spoke to Polygon and said they believe the company is "putting employees at even more risk" by forcing its branches to remain open during the outbreak.
In response to the story breaking, GameStop issued the following statement:
"While GameStop is best known as a provider of gaming and home entertainment systems, we also offer a wide array of products and devices that are important to facilitate remote work, distance learning, and virtual connectivity. As millions of Americans face unprecedented challenges adapting to virtual learning, working and interaction, there is significant need for technology solutions and we are one of many providers of these products that are remaining open at this time. Schools, businesses and families are now suddenly dependent on being able to connect through technology. While there are many businesses and organizations far more critical than ours, we believe we can have a positive impact during this very challenging time. The health and safety of our employees and customers is of utmost importance and we have and will continue to take extensive precautions consistent with CDC guidelines. We are complying with all state, county, city and local ordinances and we will continue to adjust to any future developments."
In other gaming news, Overwatch has unveiled its 32nd playable hero, named Echo.