9 Classic Board Games to Play When Your Mind Needs a Break
Pass the time with a throwback.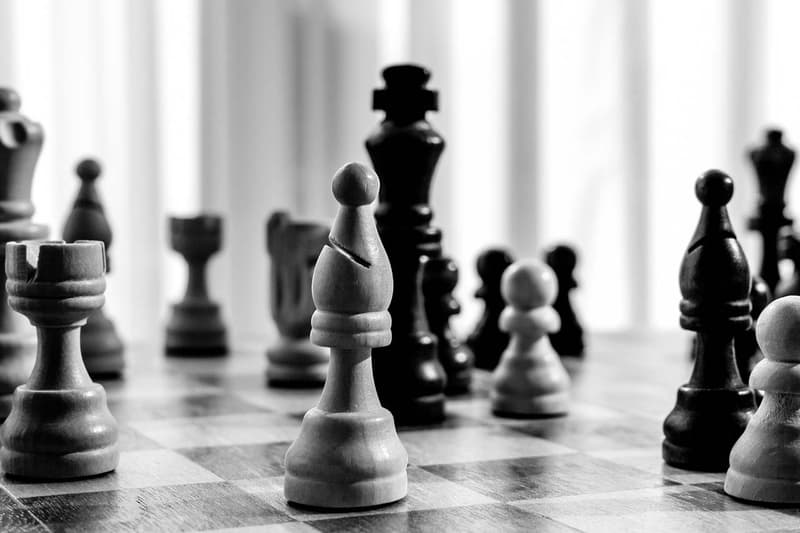 Raise your hand if you're sitting at home right now reading this. If you are, you're not alone (but hopefully, you are at least six feet away from anyone). Many nations around the world continue to grapple with the ongoing effects of COVID-19, forcing millions of people to shift the bulk of their lives indoors in order to help mitigate the outbreak.
That means if you live in a bustling yet pricey city like New York or San Francisco, there's likely a roommate or two (or a few) quarantining in close quarters with you. Inevitably, you'll be spending time together and what better way to give all your minds a playful break than with a few classic games?
It's hard not to reminisce on lighter times while playing throwbacks like Jenga and Guess Who. And would it really hurt to briefly escape from coronavirus' dominating presence each day with a quick (and more lighthearted) round of Game of Life?
HYPEBEAST has compiled several fun options to help you pass the time during this unique phase of life. Scroll below to browse stylish new versions of classic games, puzzles and more.
Charades
Product Details: Classic charades game from Ridley's Games Room collection. Act out the titles of books, films, songs, TV shows and plays without speaking. Packaged in a geometric box with 140 cards.
Buy Now: $8 USD at Neiman Marcus
Cards and Dice
Product Details: Includes a deck of all-weather waterproof playing cards, six dice, a score pad, a pencil, instructions for three games, and tin for storage.
Buy Now: $26 USD at Wild and Wolf
Chess and Checkers
Product Details: Chess pieces, checkers pieces, and board.
Buy Now: $32 USD at Neiman Marcus
Wood Blocks
Product Details: Jenga-inspired wood block game by Carhartt WIP. Features orange, black, and white blocks for contrast.
Buy Now: $44 USD at Garmentory
Puzzles
Product Details: Set of three puzzles featuring art by designer Dusen Dusen. Each puzzle contains 500 pieces and measures 18" x 24" assembled. Glossy art paper over chipboard.
Buy Now: $75 USD at Moda Operandi
Scrabble and Monopoly
Product Details: Reversible board: Monopoly on one side, Scrabble on the other. Solid wood case. Rotates on a built-in lazy Susan to face each player. Built-in storage for game pieces.
Buy Now: $169 USD at L.L. Bean
Mahjong
Product Details: Brouk and Co portable mahjong set. Croc-embossed vegan leather case. Silvertone hardware.
Buy Now: $180 USD at Neiman Marcus
Tic-Tac-Toe
Product Details: Handcrafted set, solid European marble board and brass-plated game pieces. Includes 5 X and 5 O game pieces.
Buy Now: $205 USD at Restoration Hardware
Four Up
Product Details: Board crafted from wood, vintage natural finish. Game pieces crafted from aluminum in silver and brass finish.
Buy Now: $215 USD at Restoration Hardware