ASICS Reveals Official 2020 Tokyo Olympic and Paralympic Apparel
Made from recycled clothing donated from across the country.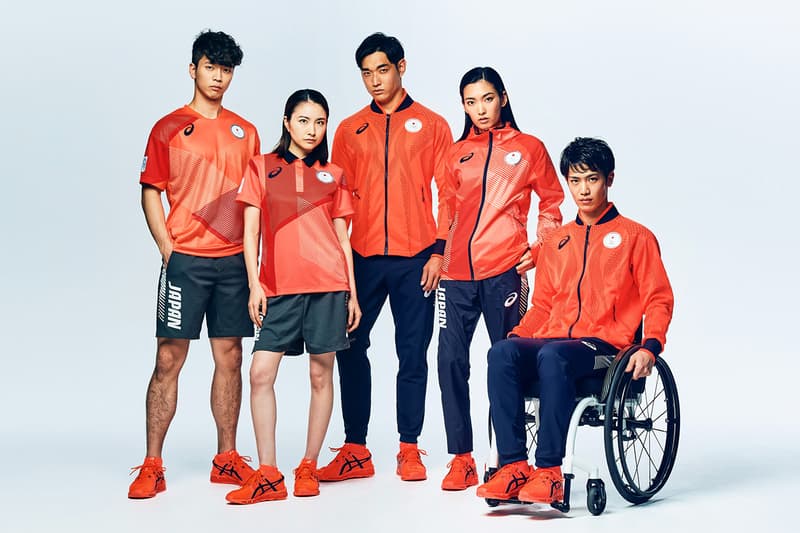 ASICS has revealed official apparel and footwear for the 2020 Tokyo Olympic and Paralympic Games, which will be worn at awards ceremonies and throughout the Olympic Village by Team Japan.
ASICS calls the concept behind the collection ""JAPONISM™" in reference to the mix of Japanese tradition and new technology used in the apparel. The primary color for the collection is a "SUNRISE RED™" which was inspired both by the rising sun and by the apparel used by Team Japan for the 2016 Rio Olympic Games.
The Japanese sportswear and footwear brand spent four years developing the Olympic apparel, with a focus on three key principles: conditioning, diversity and sustainability. The company utilized not only used recycled polyester to create the apparel, but also clothing donated from people throughout Japan. Due to the fact that temperatures are expected to be high during the Games, ASICS ensured the clothing allowed for effective ventilation and evaporation of sweat. In a nod to its diversity principle, the patterns on each T-shirt use a subtly different pattern. ASICS also used fastners that are easy to open and close for athletes of different abilities
Watch the video below for more info on the ASICS apparel for the 2020 Tokyo Olympic Games. In other Olympics news, Nike recently unveiled a Sustainable VaporMax made for the Games.