The Strokes Share Release Date of Upcoming Album 'The New Abnormal'
Along with the debut of two brand new songs.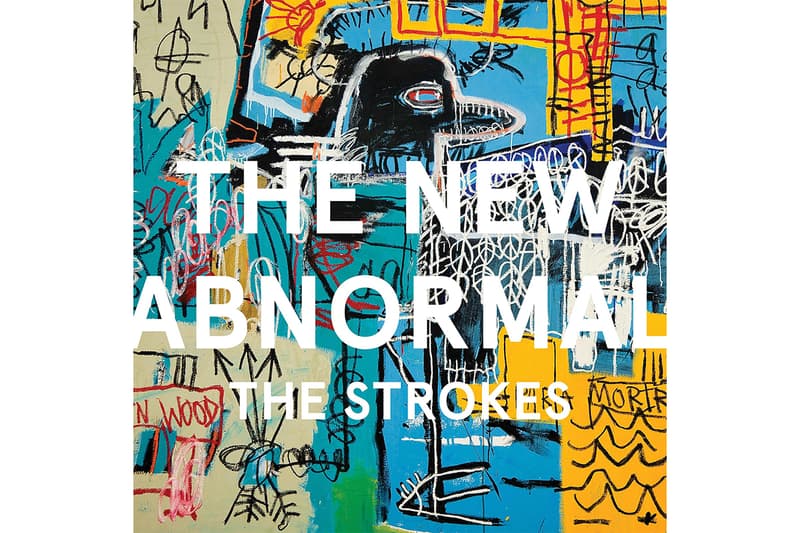 UPDATE (February 12, 2020): The Strokes have officially confirmed the title of their forthcoming album as The New Abnormal, along with the release of its lead single and accompanying music video "At the Door." The band's latest LP utilizes a painting from the late Jean-Michel Basquiat entitled Bird on Money and will include a total of nine tracks.
The New Abnormal Tracklist

1. "The Adults Are Talking"
2. "Selfless"
3. "Brooklyn Bridge To Chorus"
4. "Bad Decisions"
5. "Eternal Summer"
6. "At The Door"
7. "Why Are Sunday's So Depressing"
8. "Not The Same Anymore"
9. "Ode To The Mets"
---
ORIGINAL STORY (February 11, 2020): A new album from The Strokes is officially on the way. Announcing the news during their performance at Bernie Sanders' rally in New Hampshire, frontman Julian Casablancas confirmed the upcoming LP's release date of April 10. Although he didn't verbally specify the actual title, a recent post on the five-piece rock outfit's Instagram account teased a project entitled The New Abnormal that could be alluding to the album name.
On top of the album announcement, The Strokes also debuted a new song entitled "Bad Decisions" live and shared a music video for another track called "At the Door." Their set included unreleased tracks like "The Adults Are Talking" and classics such as "Someday," "The Modern Age," "Hard to Explain" and "You Only Live Once." They ended their set with a performance of "New York City Cops," inviting fans to come on stage with them as members of the police force attempted to contain the situation.
The forthcoming album marks the band's first full-length release in seven years, the last dating back to 2013 with Comedown Machine and a four-track EP in 2016 entitled Future, Present, Past. The members have been quite busy with their own projects in the last couple years, including Albert Hammond, Jr.'s solo career and Casablancas' stint with The Voidz.
Watch their full set above. The Strokes' new album drops April 10 via Cult Records/RCA.
trump rallies: no swag, yuge this yuge that, boring, same old shit

bernie sanders rallies: the strokes play their anti-police song while pulling fans onstage with them and cops hopelessly try to contain the situation pic.twitter.com/1mtTOnDmPK

— Trevor (@trevorbcoleman) February 11, 2020
This is a political rally for a 78-year-old presidential candidate. pic.twitter.com/AcFUFLCdow

— Adam Kelsey (@adamkelsey) February 11, 2020
In other music news, Rage Against the Machine and Run The Jewels are going on tour.