Facebook Gaming Signs Ronda Rousey for Exclusive Streaming Deal
The MMA fighter is a known 'World of Warcraft' fan.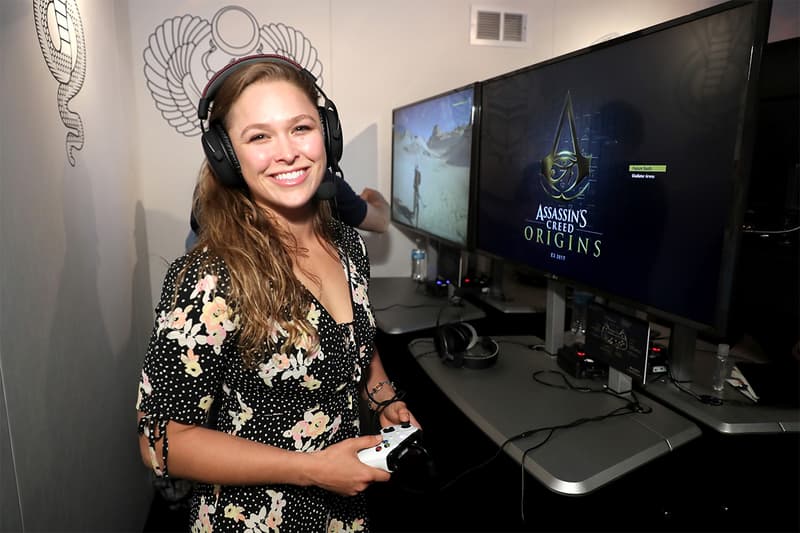 Professional athlete Ronda Rousey is the latest member to join Facebook Gaming's livestreaming platform. The UFC champion-turned WWE wrestler took to her Instagram to announce the news, telling fans that she has signed a new deal with the social media platform to exclusively stream her gameplay sessions there. Believing game streaming to be "one of the rawest and most authentic mediums," Rousey said in a press release that "Through my streams, people can hang out with the real me, not the 'character' version of myself they're used to seeing."
The actress has long been known to be a devoted gamer, always finding time between her acting and fighting careers to still play her favorite titles. Despite her success in the ring, Rousey maintained that gaming is a "way for me to keep my mind active when my body is too sore or tired to move." She continued: "One of my favorite gaming memories happened when I was 11 years old, and [I] encountered an Articuno on Pokemon Blue for the first time. I was awestruck and thought she looked like an angel. Looking back at that same image now, I'm amazed how powerful our imaginations can be and how gaming encourages us to imagine what our reality could be instead of just accepting it for what it is—a skill that has helped me in my fighting and entertainment careers countless times."
For fans of Rousey, her debut stream will take place next February 18 on Facebook for an Australian bushfire relief charity stream, followed by regular Monday morning sessions. Head over to Facebook Gaming's site to follow her now.
Elsewhere in gaming, the Nintendo PlayStation prototype is now auctioning for more than $300,000 USD.