NNAMDÏ Writes a Love Letter to Himself in "Flowers To My Demons"
Another way to celebrate Valentine's.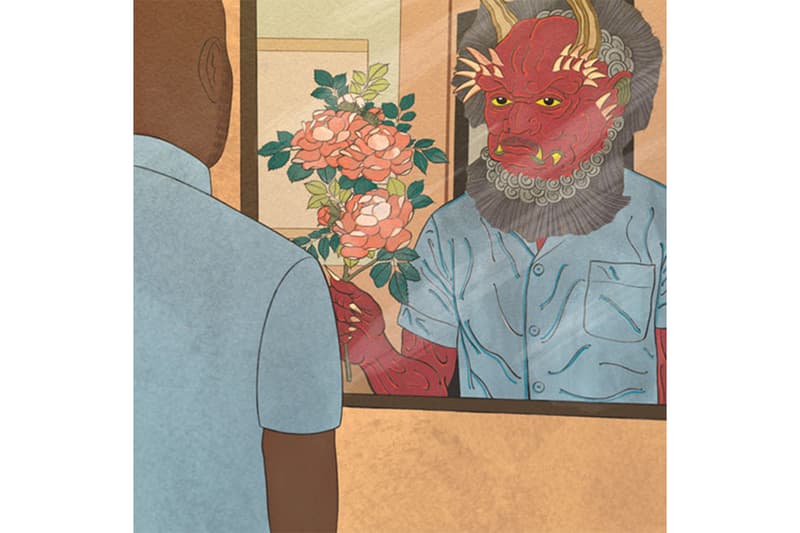 Multi-instrumentalist NNAMDÏ is celebrating Valentine's Day with his new single "Flowers To My Demons," a love letter to himself and the opening track of his forthcoming album BRAT.
Straying from the dreamier electro-pop sound of previous singles "Price Went Up" and "Wasted" — the latter appearing on our Best New Tracks list in January — "Flowers to My Demons" draws influence from West-African guitar and vocal arrangements, exhibiting NNAMDÏ's versatility and prowess as a multi-instrumentalist.
The artist says the track "pinpoints behaviors and habits within us that we may not be proud of, so that we may bring them to light and work on them, even while acknowledging that there are imperfections within us all. And that's just life." He continues, "The whole song is a repetitious crescendo leading into a mantra during the bridge and outro made for self-reflection on issues of indecisiveness, selfishness, narcissism, depression, feelings of not belonging, and reversing unnecessary shame."
Stream NNAMDÏ's "Flowers To My Demons" on Spotify and Apple Music. BRAT releases April 3.
Elsewhere in music, Tame Impala, Grimes and The Strokes lead this week's Best New Tracks.