Travis Scott's Spiked Seltzer Brand 'CACTI' is Launching in 2021
La Flame is set to deliver the refreshing beverage in agave-infused Pineapple, Lime and Strawberry flavors.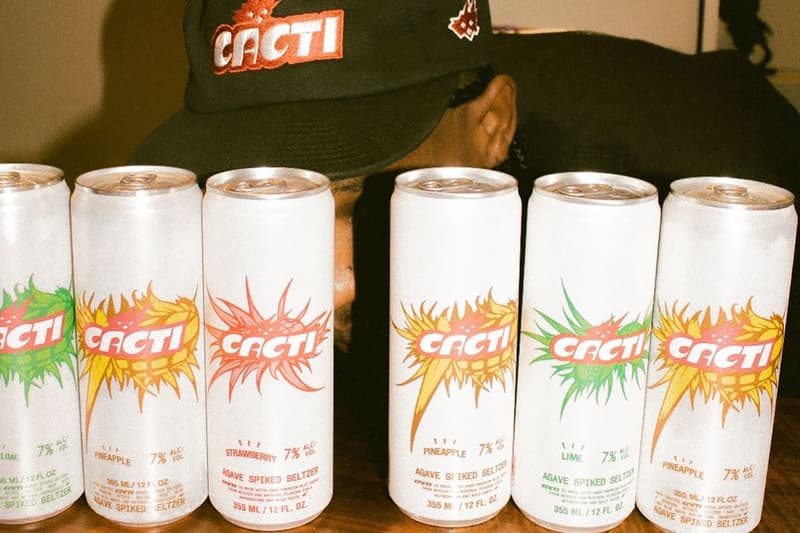 1 of 5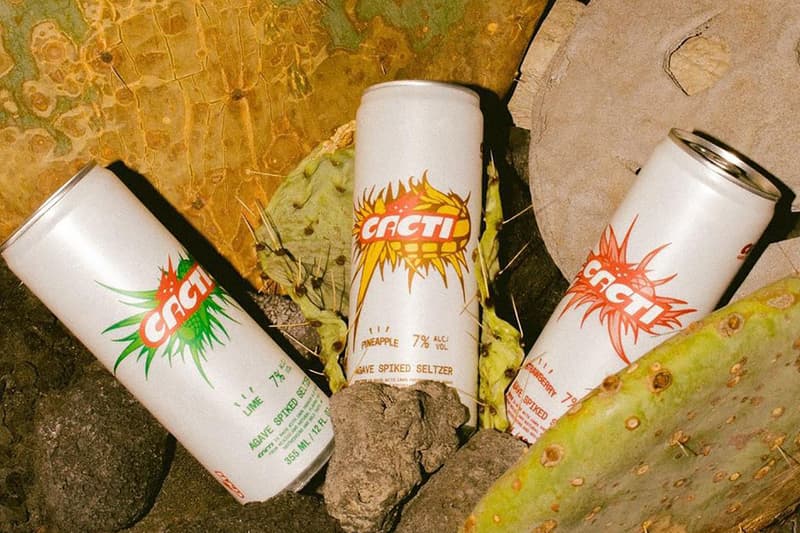 2 of 5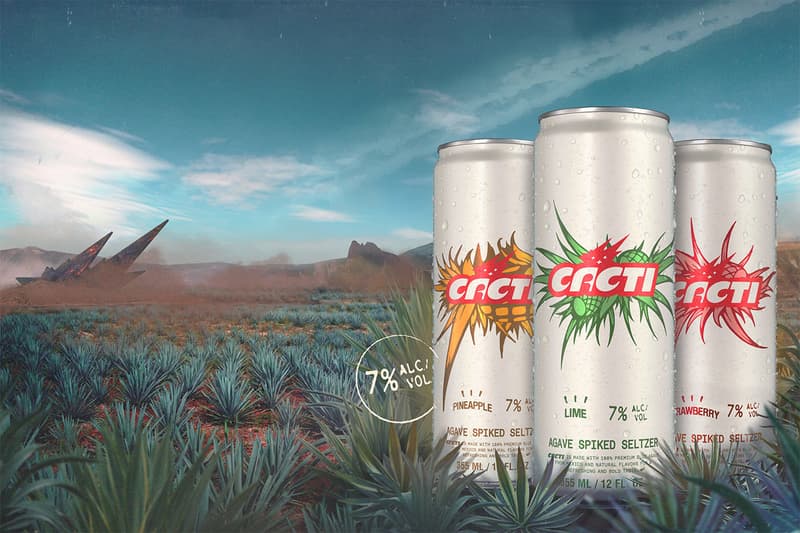 3 of 5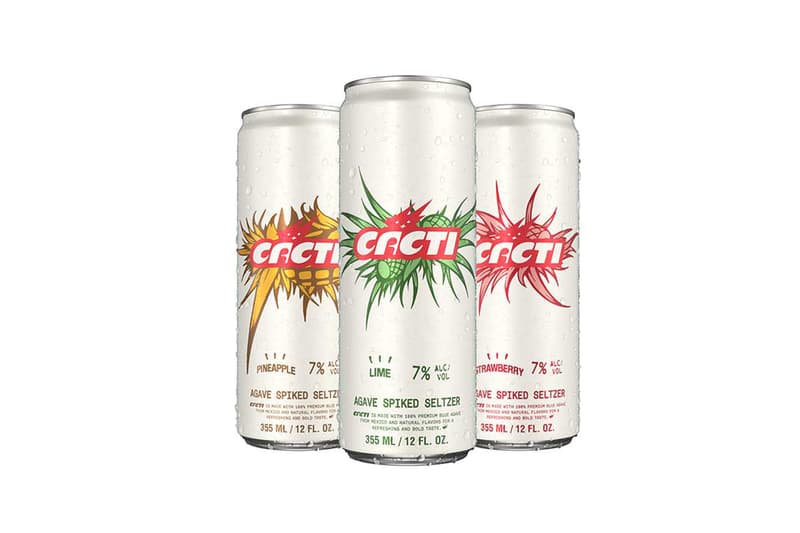 4 of 5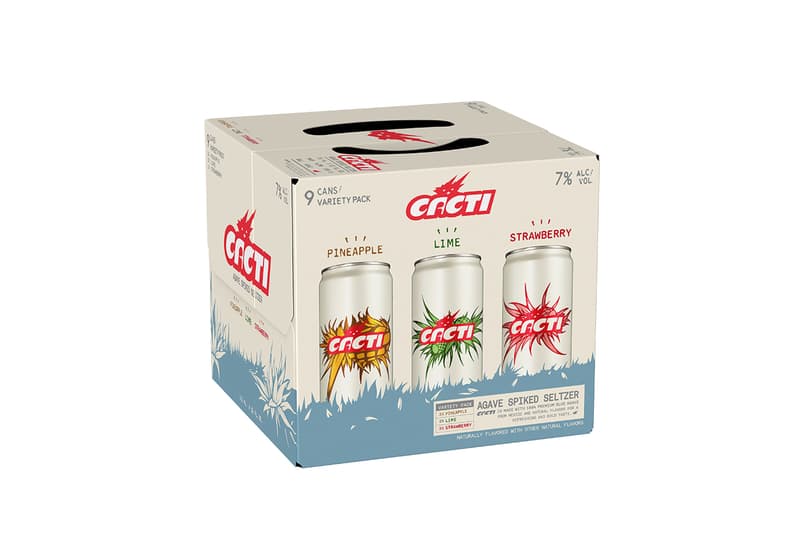 5 of 5
After recently teaming up with Byredo to drop a space-inspired perfume and candle collection, Travis Scott has just announced the launch of his newest product initiative that takes shape in the form of his own line of spiked seltzers entitled "CACTI". The new venture will be crafted alongside Anheuser-Busch — an American brewing imprint based out of in St. Louis, Missouri whose current portfolio hosts notable beer brands such as Budweiser and Stella Artois.
"Down to earth ingredients. Out of this world flavor." This is the marketing slogan utilized for Astroworld artist's trio of forthcoming beverages. The refreshing alcohol brand is comprised of three different flavors including that of "Pineapple", "Lime" and "Strawberry". Blue agave from Mexico is packed inside every one of its either 12 ounce, 16 ounce, or 25 ounce cans, all of which are infused with natural flavors and have 7% alcohol.
Branding on the cans is simple-yet-striking, and features colorful pineapple and cactus graphics which are layered beneath the label's moniker printed across the front.
"CACTI" is expected to launch in March 2021, and you can find further updates here.
Throughout his career, Scott has had a huge streak of collaborative projects with the likes of Nike, General Mills, Hot Wheels, Fortnite, McDonalds and PlayStation, all of which generated through-the-roof excitement, and it's likely that this new business endeavor will only garner more of the same.
DISCLAIMER: We discourage irresponsible and/or underage drinking. Drink responsibly and legally.
For more La Flame-related news, peep HYPEBEAST's 'TAGGED' series in which we break down one of his latest outfits.