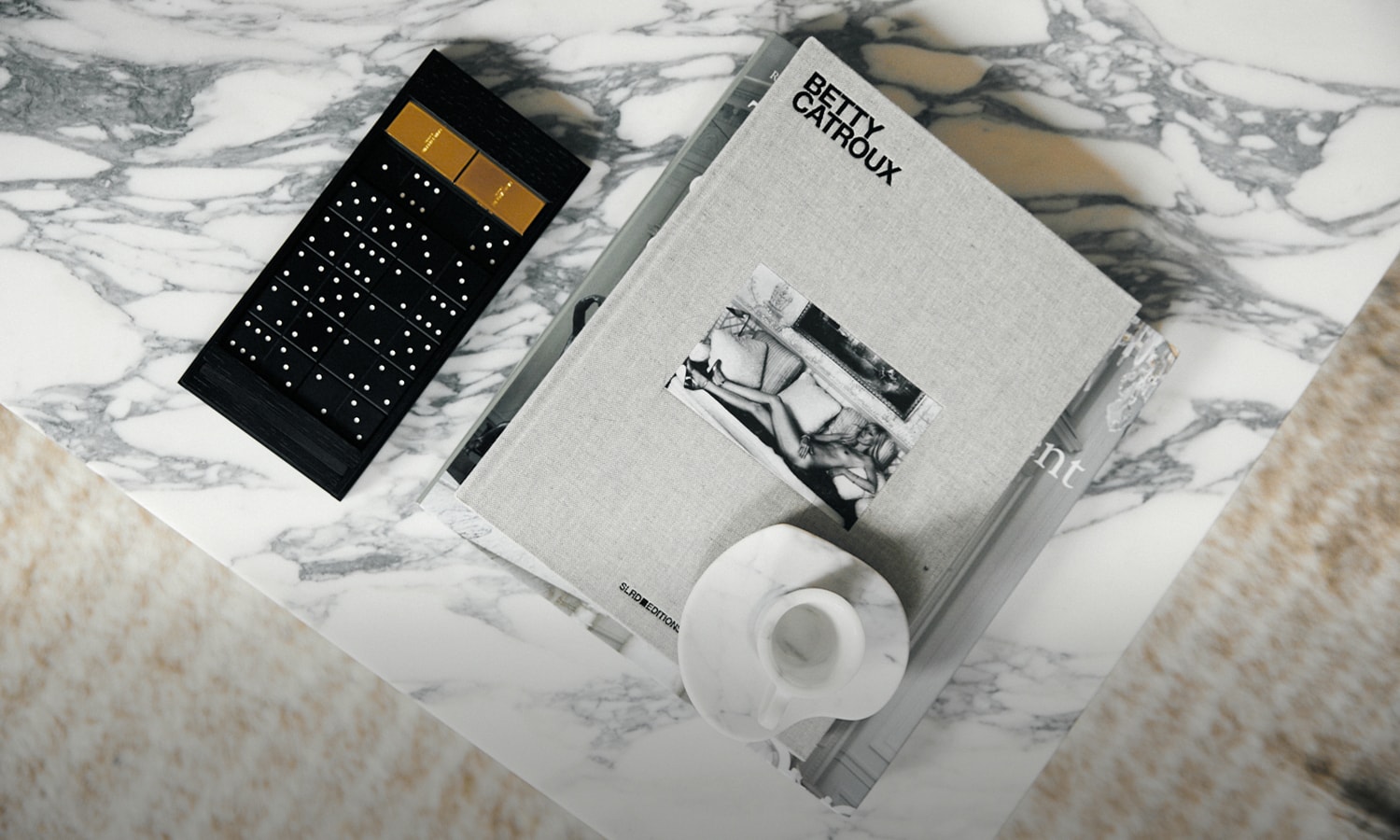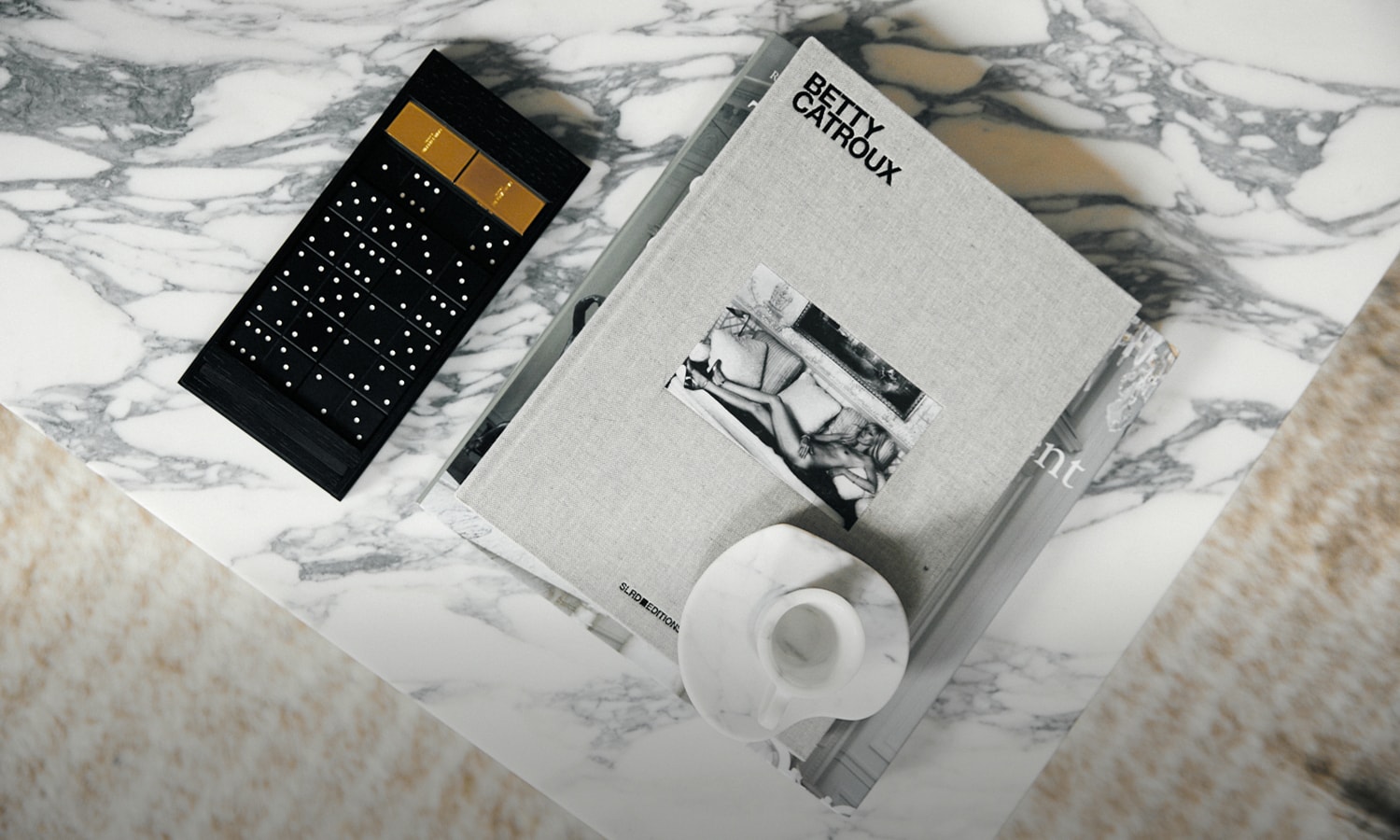 Saint Laurent Upgrades Unexpected Objects Into Exceptionally Luxe Pieces
The latest from the fashion house's Rive Droite collection includes a skateboard, boombox and a retro arcade machine.
Presented by Saint Laurent
Fashion has a longstanding history of intersecting with subcultures, like skateboarding, hip-hop and design, but few label's have injected a one-of-a-kind luxury spirit into these worlds in the way that Saint Laurent's Rive Droite Collection has. Featuring a myriad of exclusive items that are impeccably designed, highly functional and quintessentially of the French fashion house, Rive Droite is a creative and cultural destination curated by Creative Director Anthony Vaccarello. Named as a nod to the house's Rive Gauche line, which accelerated the process of democratizing luxury fashion in the 1960s, its selection of unexpected objects and art pieces breathe life into whatever space they occupy, providing a balance of utility and sheer fun.
1 of 2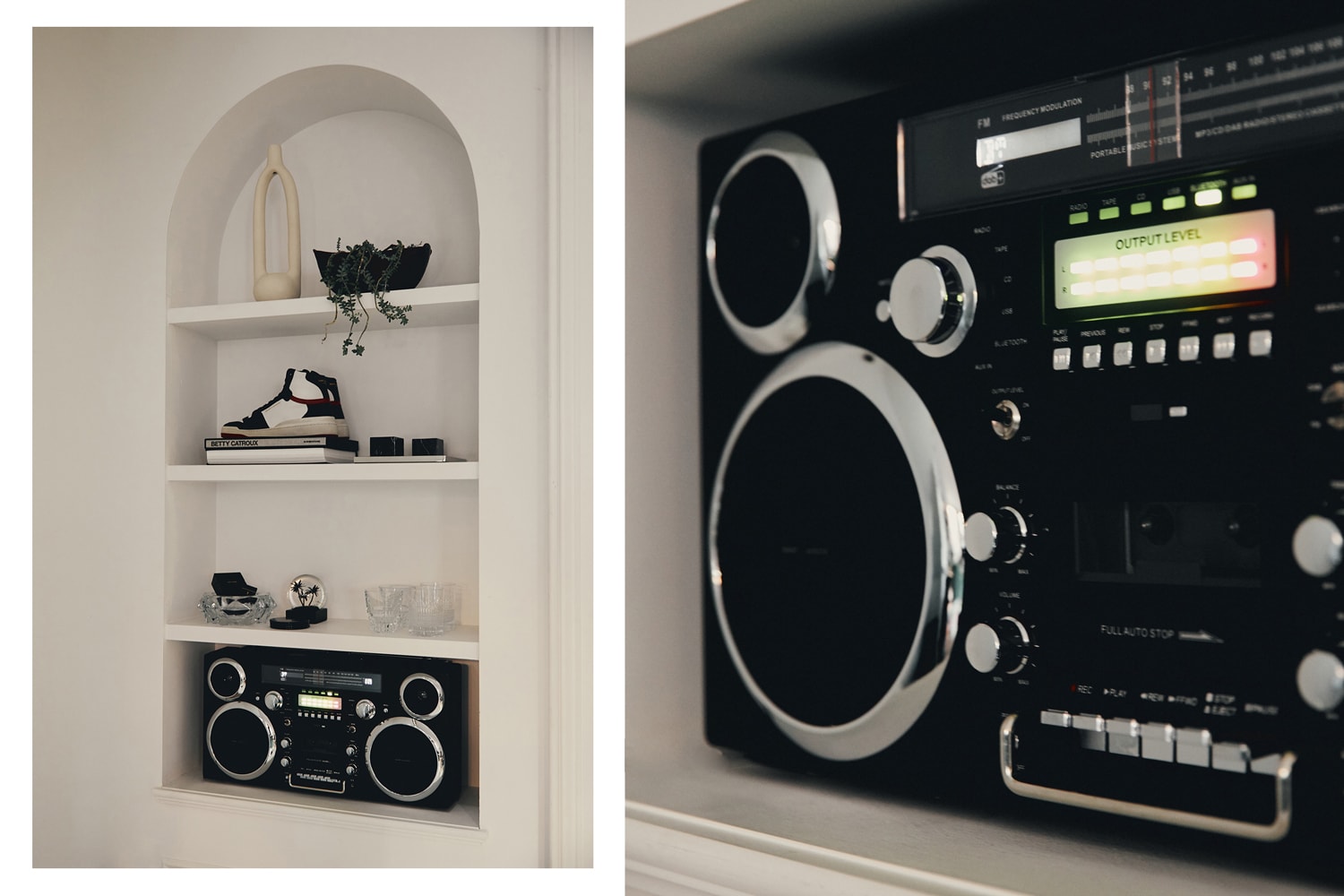 2 of 2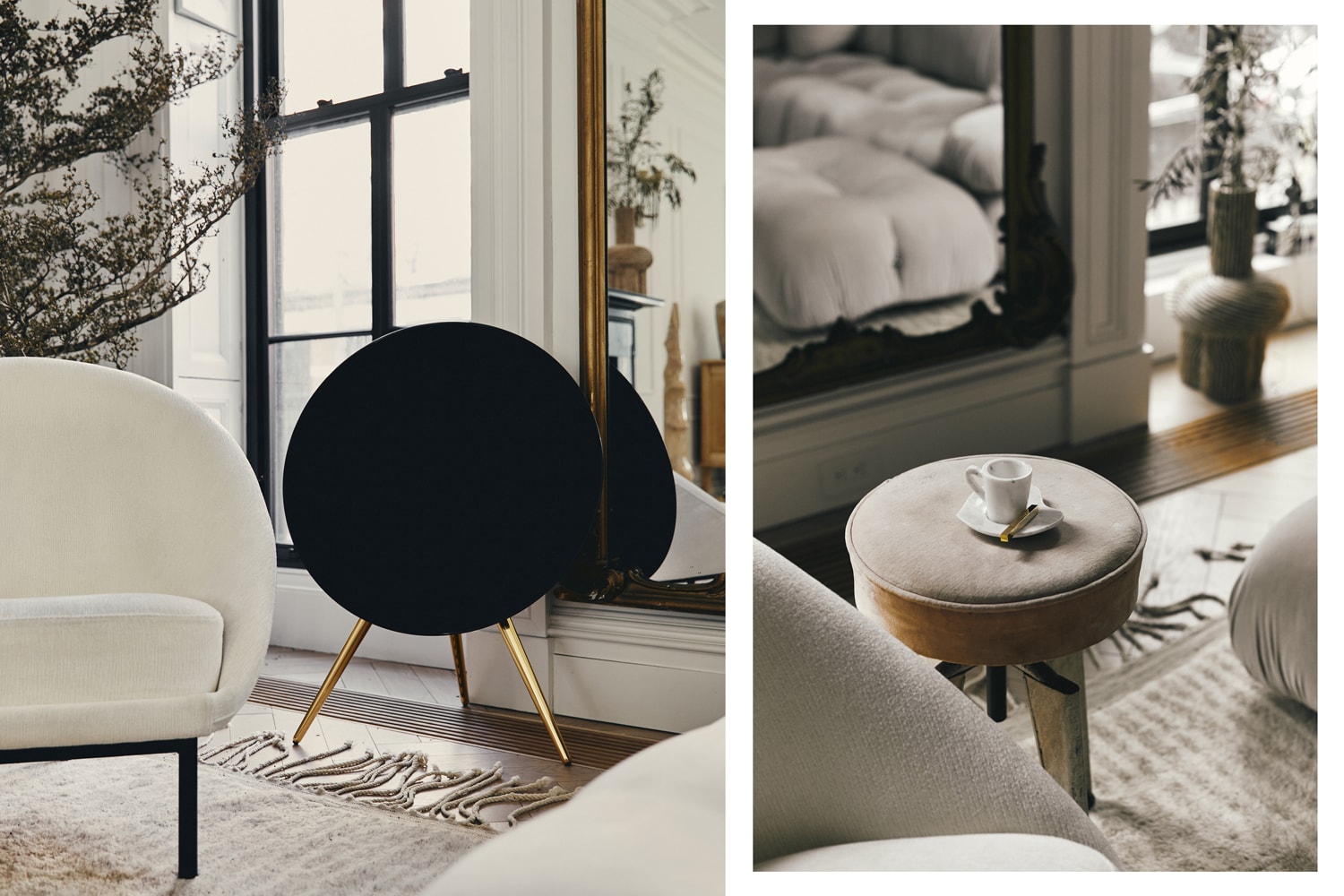 Saint Laurent Rive Droite is ever evolving, always showcasing a wide range of new products and collaborations, including limited-edition books, photography and music. The space itself also frequently houses exhibitions, events and cultural exchanges. The latest release from the collection includes lifestyle goods, such as a GPO boombox that harkens back to the heyday of hip-hop, the Cotodama Lyric Speaker for a more traditional take on listening to music and cube-shaped candle holders made from hand-cut marble.
1 of 2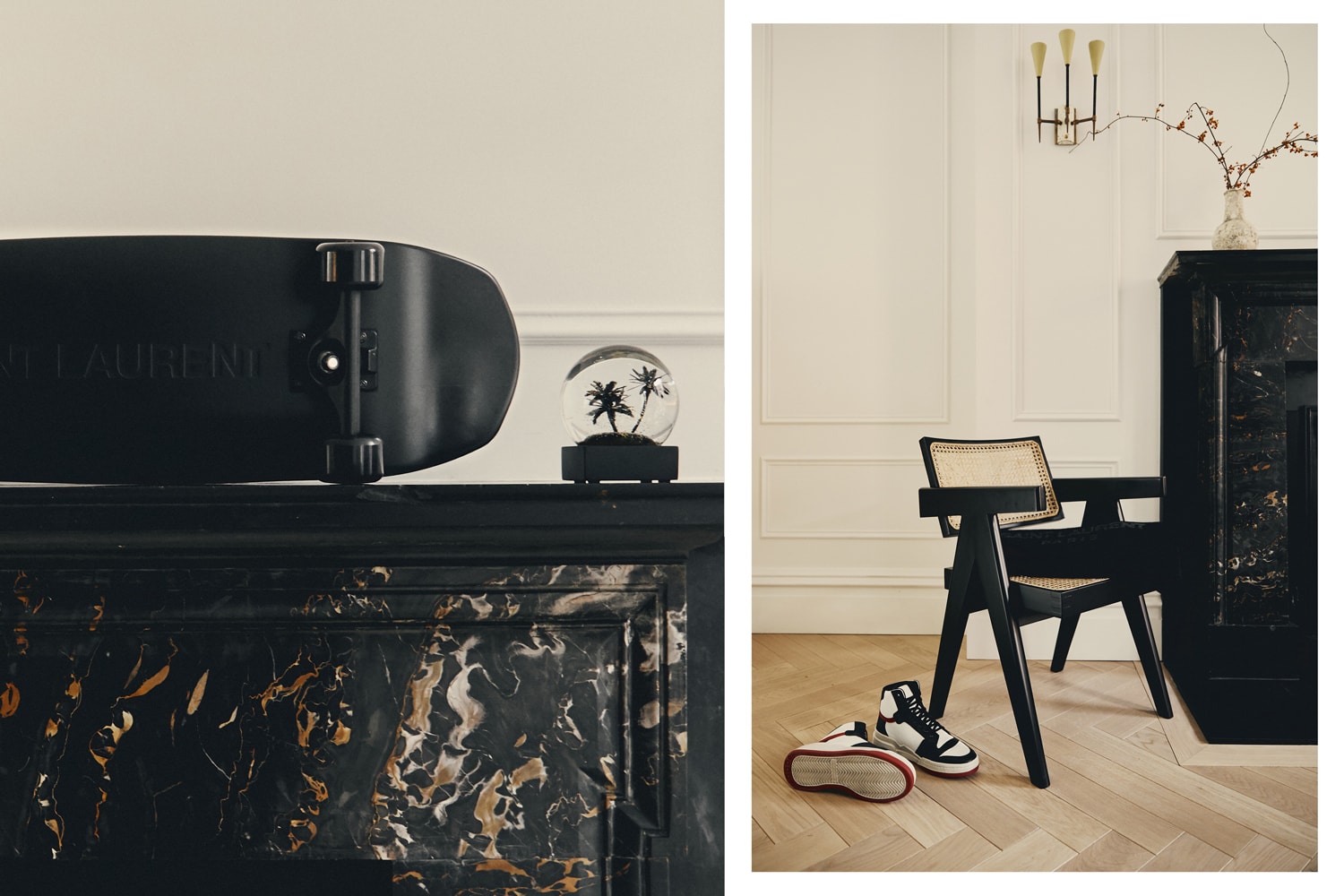 2 of 2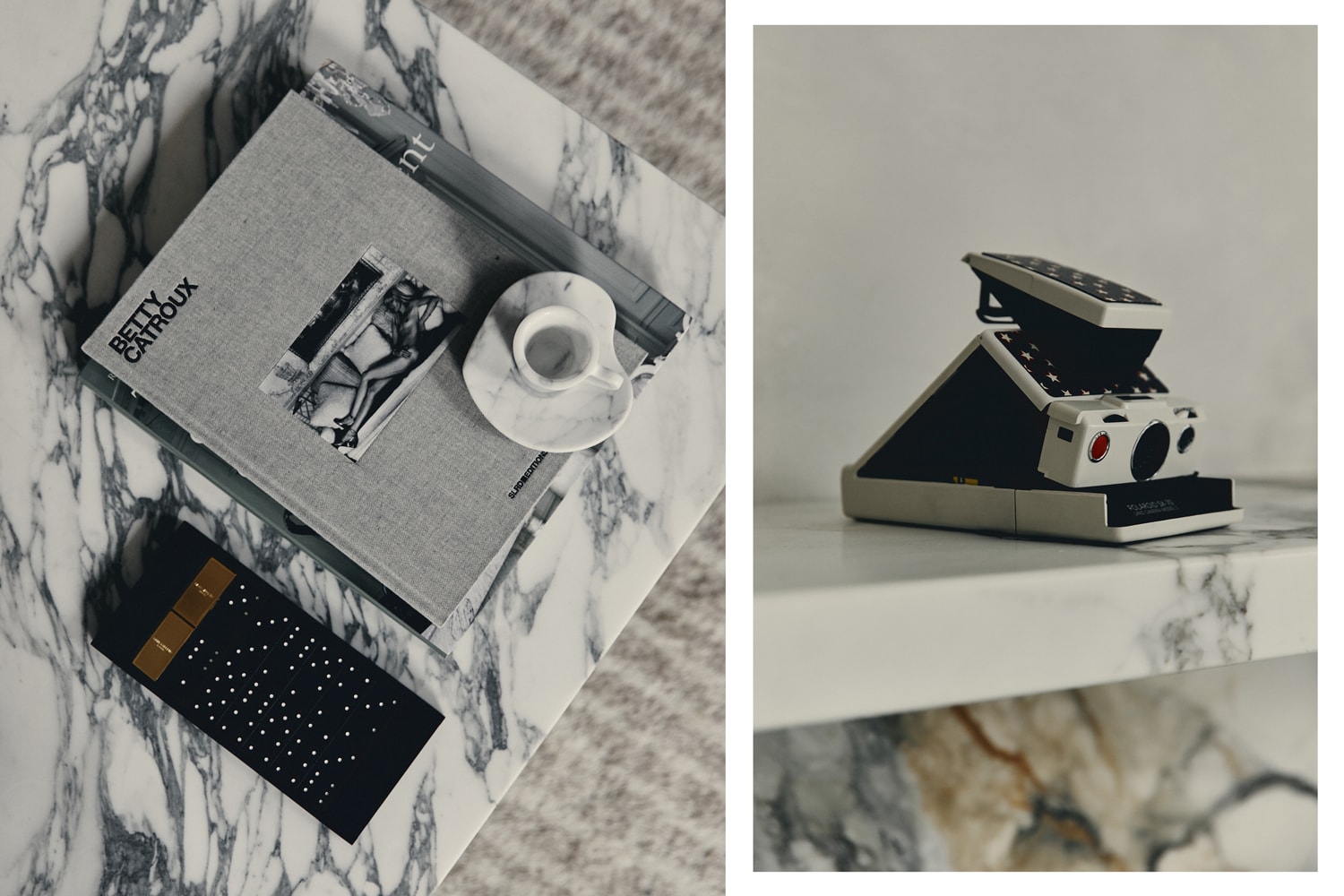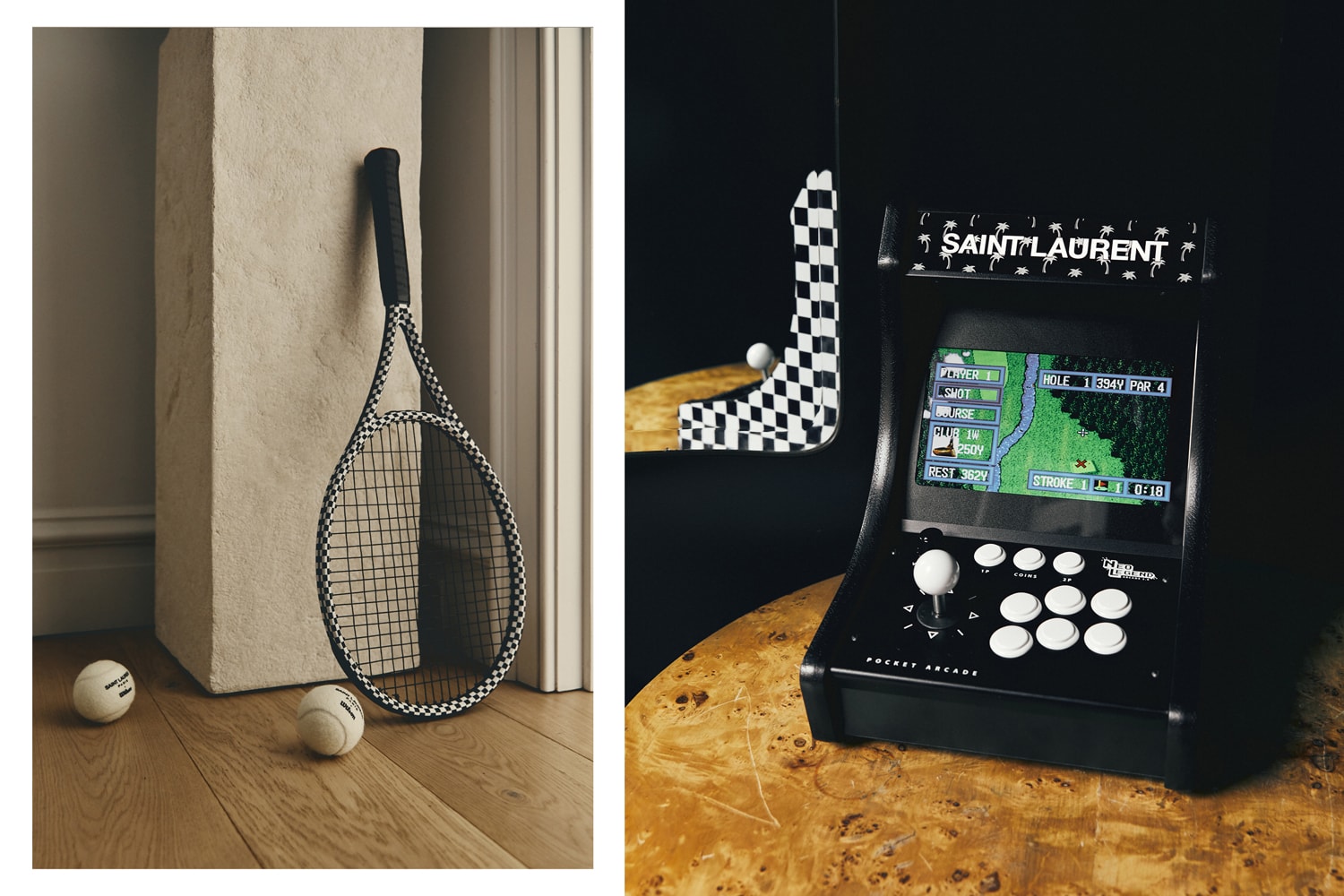 It's evident that Anthony Vaccarello imagines and embraces new ways of enlarging the universe and DNA of Saint Laurent by pulling from different creative and design fields. Through this exploration, seemingly ordinary objects, like crystal-embellished dominoes and a Star Polaroid SX70 receive a conversation-starting upgrade. Equally as intriguing are offerings like the Neo Legend retro arcade machine—a true collector's item for style or gaming enthusiasts.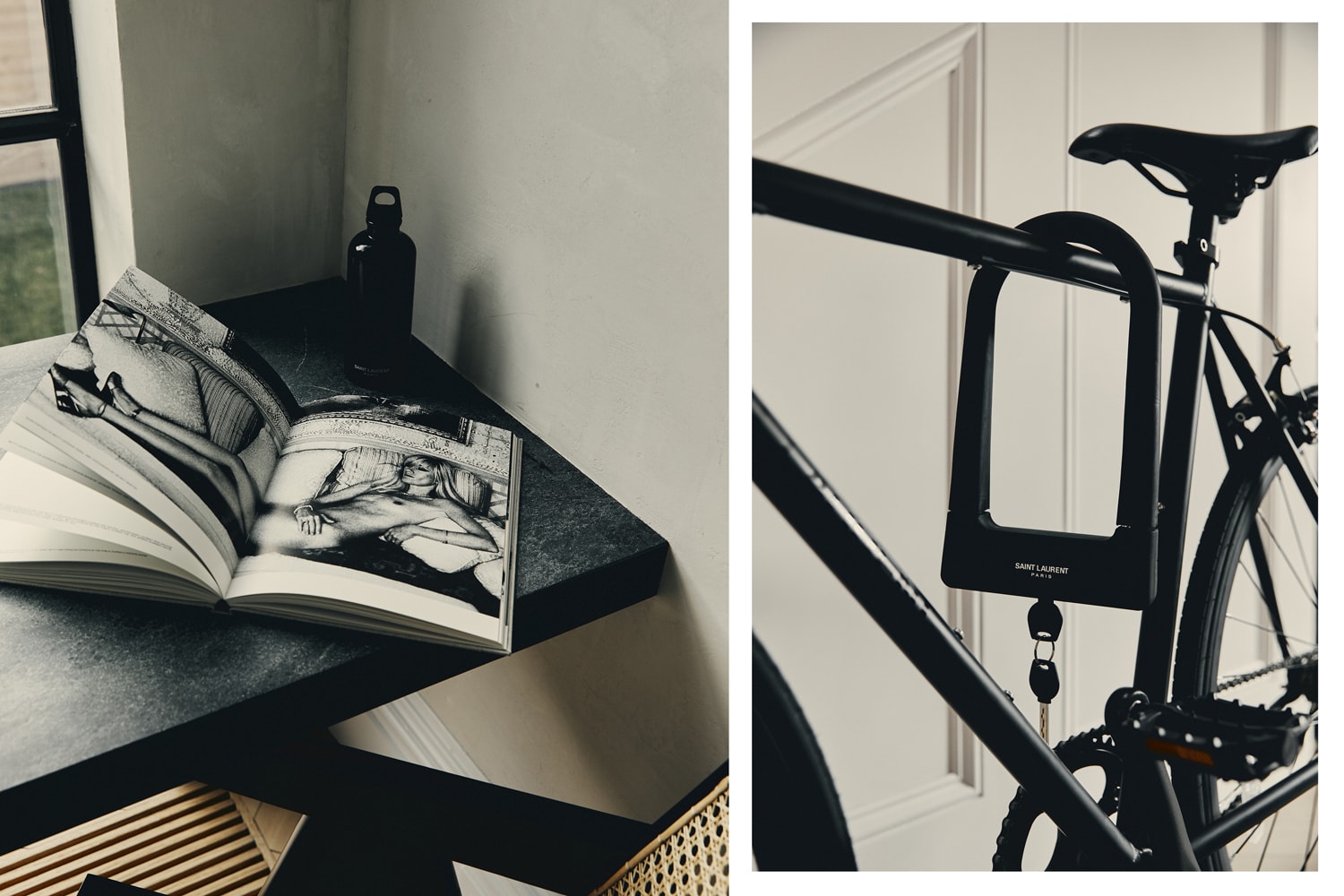 Not to be outdone are the Rive Droite exclusives that combine sport with fashion: a tennis racket, made in collaboration with Wilson sports, a Saint Laurent Skateboard and a Saint Laurent x 6KU Nebula bicycle that comes along with a matte black Saint Laurent-branded bicycle lock. While each is perfectly functional, they work just as well on display thanks to a sleek re-imagination of typically utilitarian objects.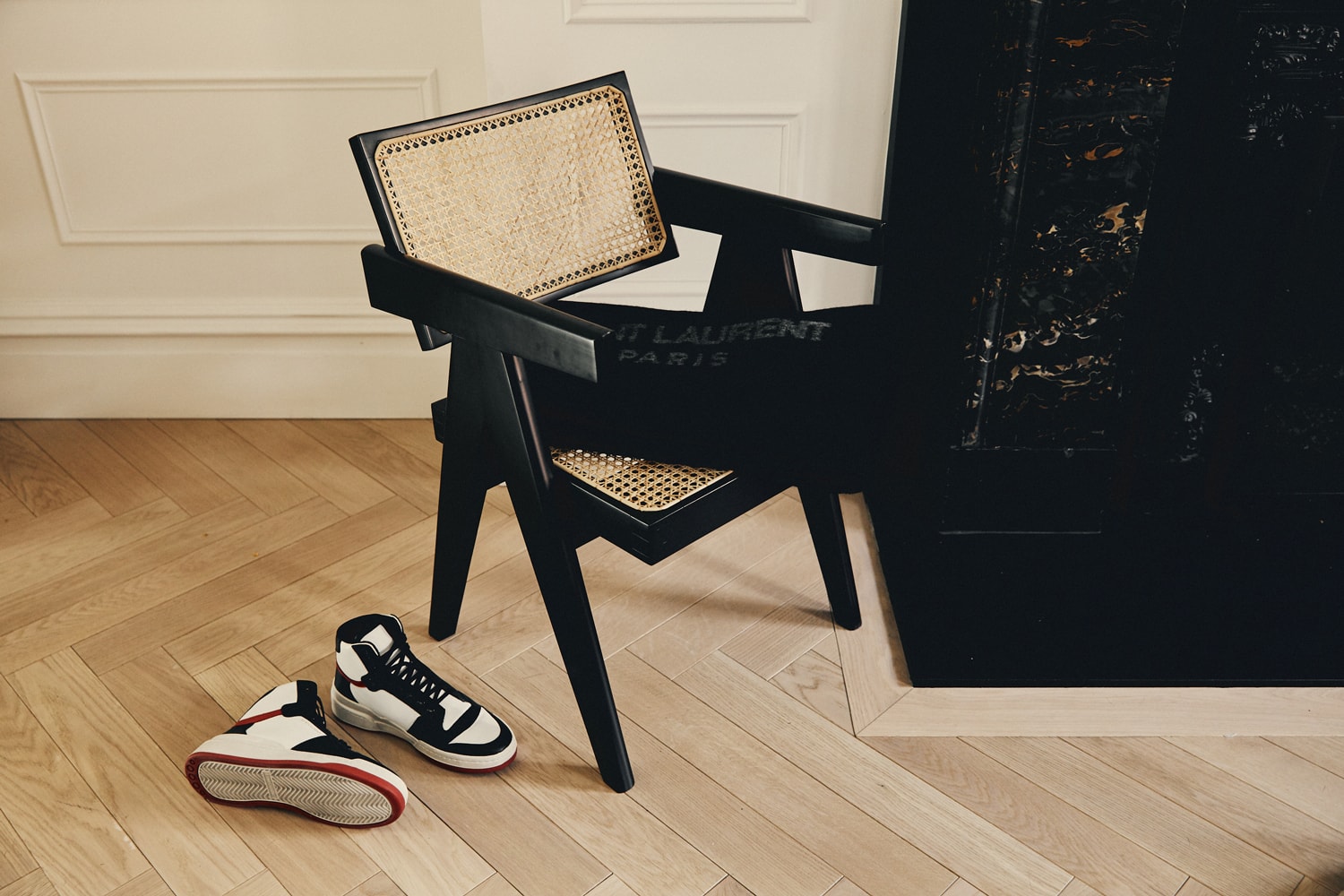 Of course the retail experience wouldn't be complete with out a touch of fashion. The SL24 mid top-sneakers, which show off a signature Saint Laurent logo, are also available at Rive Droite. Located at 469 Rodeo Drive in Los Angeles and 213, rue saint Honoré in Paris as well as online, Rive Droite represents an invitation for all corners of culture to join the Saint Laurent universe.
Check out the products in the images above and shop the selection in stores and on ysl.com now.