Tom Cruise Berates 'Mission: Impossible 7' Crew After They Break COVID-19 Safety Protocols
An audio clip of the furious actor reprimanding the staff hit the internet.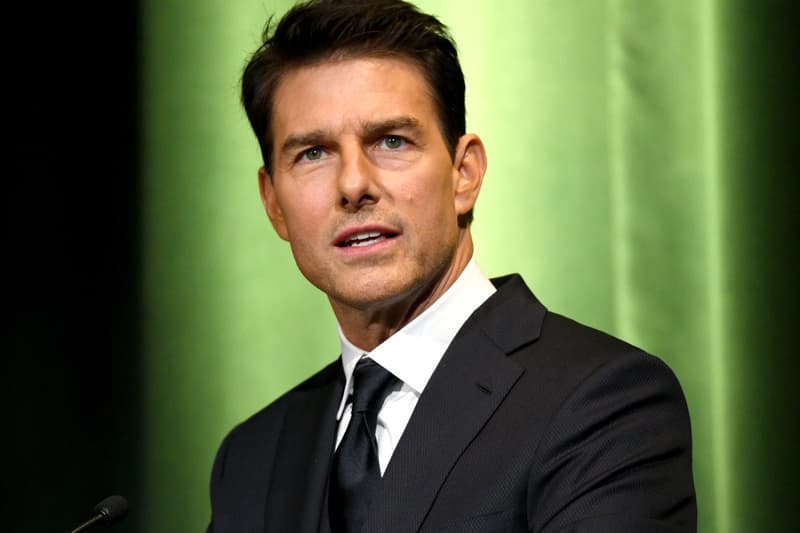 Tom Cruise was evidently not happy with some of the Mission: Impossible 7 crew members after he caught them breaking the set's COVID-19 protocols.
According to reports, the actor was furious when he came across two of the crew at the Warner Bros. Studios in Leavesden, Hertfordshire standing within two meters of each other in front of a computer. A three-minute audio clip obtained by The Sun hears Cruise yelling, "If I see you do it again, you're f*cking gone. And if anyone in this crew does it, that's it — and you too and you too. And you, don't you ever f*cking do it again."
He continued to say that their set is "the gold standard" and that the executives across the pond in Hollywood are observing them during this unprecedented time. "I'm on the phone with every f*cking studio at night, insurance companies, producers and they're looking at us and using us to make their movies. We are creating thousands of jobs, you motherf*ckers. I don't ever want to see it again. Ever," he said.
"You can tell it to the people who are losing their f*cking homes because our industry is shut down. It's not going to put food on their table or pay for their college education. That's what I sleep with every night – the future of this f*cking industry!" Cruise added. "So I'm sorry, I am beyond your apologies. I have told you, and now I want it, and if you don't do it, you're out. We are not shutting this f*cking movie down! Is it understood? If I see it again, you're f*cking gone."
Filming of the upcoming installment was halted in October 2020 when 12 people on set in Italy tested positive for the virus. Cruise and the rest of the team resumed production a week after, and went back to the U.K. two weeks ago.
Elsewhere in entertainment, Kylie Jenner and Kanye West have been named the highest-paid celebrities of 2020.