The Berrics Adds Its Stamp To CARIUMA's CATIBA PRO Skate Sneaker
Reworking the sustainable footwear company's first-ever skateboarding silhouette.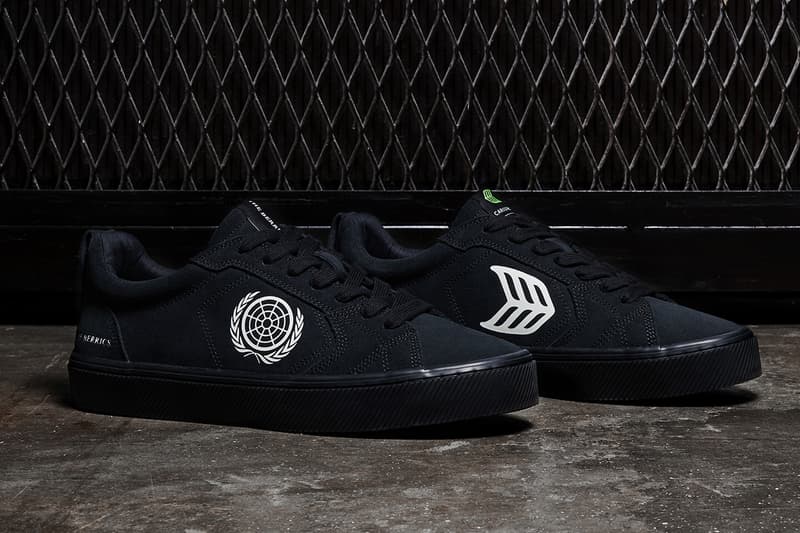 1 of 4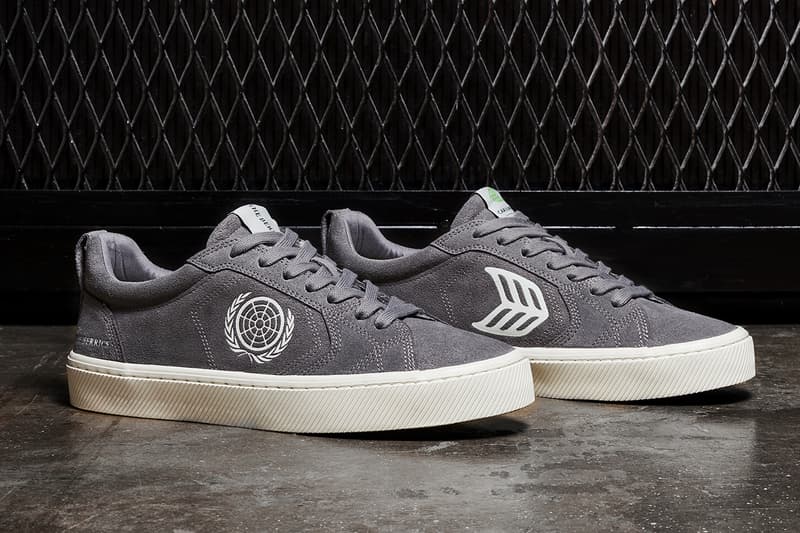 2 of 4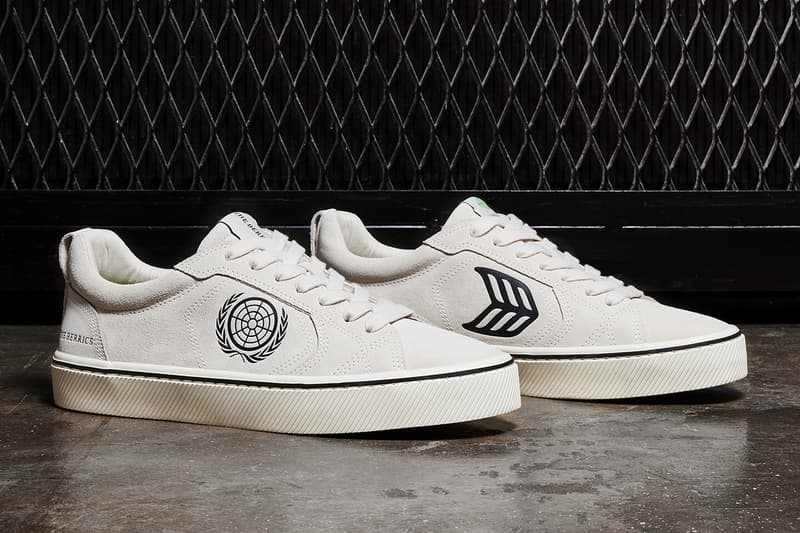 3 of 4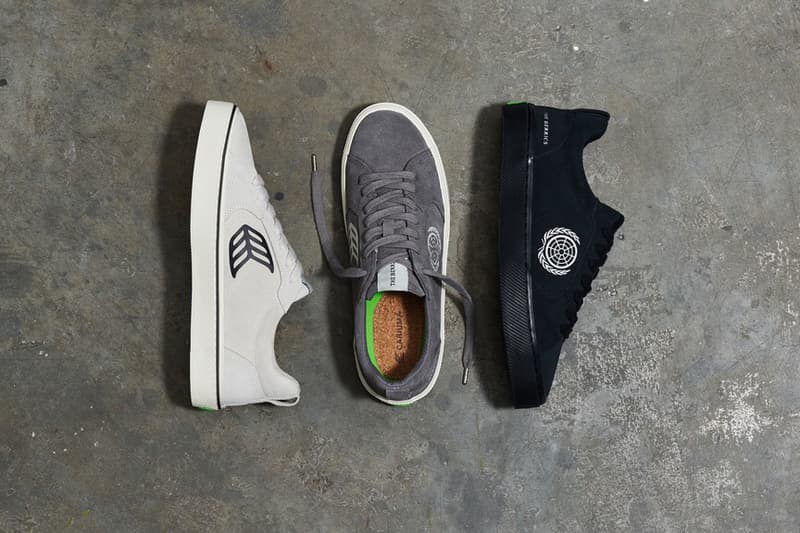 4 of 4
LA skateboarding powerhouse The Berrics has teamed up with the sustainable shoe brand CARIUMA for its own CATIBA PRO skate model.
The CATIBA PRO first released back in September and was subjected to a number of apt tests such as a wearing session by Christian Flores for The Berrics. Now the skate imprint gets its own version, adding its signature all over the shoe in three minimalistic colorways.
CARIUMA crafts the sneaker from premium natural materials such as raw rubber, organic cotton, and responsibly sourced suede and combines all of this to create a shoe that can withstand the high-impact and high-octane nature of skateboarding. The CATIBA PRO features various details that make it superior to other skate shoes, such as a triple-stitched area for where your foot meets its flick point so that the panel doesn't wear out inside causing you blisters or holes inside the shoe.
Elsewhere, you'll notice the high-cut collar, padded tongue, internal ankle cushioning, and memory foam insoles that offer arch support and shock absorption. Rounding out the sneaker's technicalities is its herringbone gum sole that delivers a better foot-to-board feel.
The Berrics adds its twist by including debossed logos on the lateral mid-panel and rear-quarter, and by also adding its logo to the tongue tag. Speaking on the collaboration, The Berrics co-founder Steve Berra said:
"In my 34 years of skating I've been witness to every trend, skater, and brand. With each boom and plateau, there are new brands and faces that come along and challenge the establishment in ways that change the course of the culture. The world changes and so does what you decide to put on your feet every day. We are at a tipping point in which these small sparks of change, like the ones we're currently witnessing, can ignite an intense new dynamic of public synergy, and what was once new, becomes old and something better takes its place. This generation is more positive, more aware, more diverse while also less tolerant of weakening institutions and the splintering of culture. They don't want their uncle's or older brother's brands. So now is the time to do something people don't expect with a brand that's not a usual suspect but one we think embodies what is happening in the world. The Berrics CATIBA PRO not only matches the aesthetic and durability that's important to today's current climate, but it also represents a particular mindset we believe the world has adopted in order for it to evolve and thrive."
Take a look at The Berrics' CARIUMA CATIBA PRO skate shoe above and pick up a pair for yourself from CARIUMA's website for $120 USD each. More of The Berrics' goods can also be found on its webstore, The Canteen.
In case you missed it, here is how you can customize your Converse using heat transfer.