Singha Soda Collaborates With Mister Cartoon for Limited Edition Release
The brand's latest product range dubbed 'My Faith Will Never Fade'.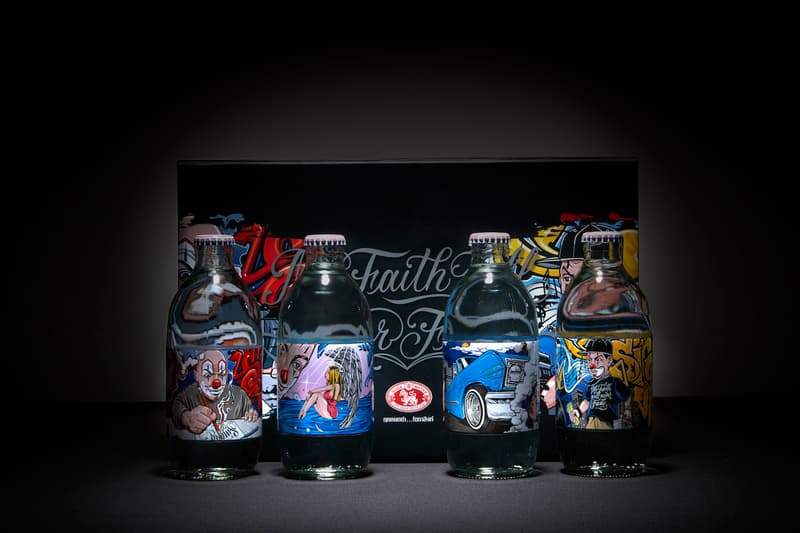 Singha Soda has joined forces with Mister Cartoon, the global tattoo legend who created the Chicano art style, to release the 'My Faith Will Never Fade' campaign and accompanying collection of soda bottles and merchandise.
The project combines the artist's passion for hip-hop, low rider cars and philosophies into a single range of objects. Mister Cartoon has previously worked with Kobe Bryant, Dr. Dre, Eminem, Prodigy, Lewis Hamilton and many others. He has also collaborated with brands like Nike, Vans, Toyota, G-Shock and now, Singha Soda.
Singha Soda is Thailand's first soda brand, known for being outspoken about its beliefs and using related messaging across its products. This had lent to its newest product range 'My Faith Will Never Fade'. Dropping four new packaging designs, each bottle is inspired by one of the artist's passions.
The range plays with the Chinano art and Fineline styles, airbrush techniques, bouncing motions, and characters that embody his beliefs. Alongside the bottles are other limited-edition merch products including a hoodie, a cap, a skateboard and T-shirt.
Find out more about The Singha Soda x Mister Cartoon collection here.