Netflix Announces 'Yū Yū Hakusho' Live-Action Series
Adapting the iconic manga/anime franchise.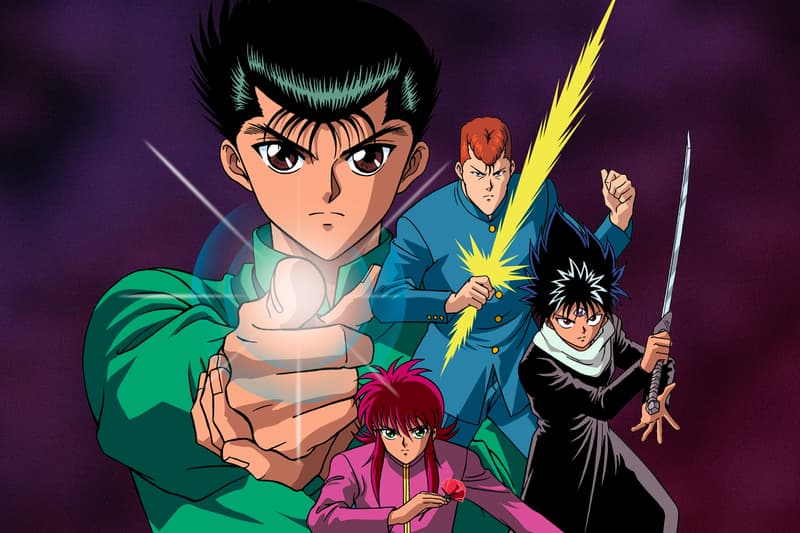 Continuing to add to its lineup of original content and show its focus on anime material, Netflix recently announced its plans for a Yū Yū Hakusho live-action series.
The popular streaming platform is now set to adapt Yoshihiro Togashi iconic manga that was serialized in Weekly Shōnen Jump in the early '90s and receiving a television anime series that ran from 1992 to 1995 that spawned two films and two original video anime (OVA) releases. The live-action adaptation to be streamed simultaneously worldwide will be executive produced by Director of Netflix Content Acquisition Division, Kazutaka Sakamoto, and produced by studio ROBOT COMMUNICATIONS.
Sakamoto assures fans that he grew up with the original impact and wishes to capture the excitement and impact he vividly remembers. Noting fanbase that stretches around the world, Netflix is reportedly assembling a diverse range of talent from both Japan and abroad.
Centered around martial arts and the occult, Yū Yū Hakusho chronicles the story of teenage delinquent, Yusuke Urameshi, who is struck and killed by a car while attempting to save a child's life. Following a series of tests by Koenma, the son of the ruler of the afterlife Underworld, Yusuke is revived as an "Underworld Detective." The titular character is then tasked with investigating various cases involving demons and apparitions in the human world.
In case you missed it, the Yu-Gi-Oh! TCG "Speed Duel: Battle City" Box comes with eight iconic character decks.