"Pandemic" Chosen as Word of the Year by Merriam-Webster and Dictionary.com
Searches for the word skyrocketed 115,806 percent this year.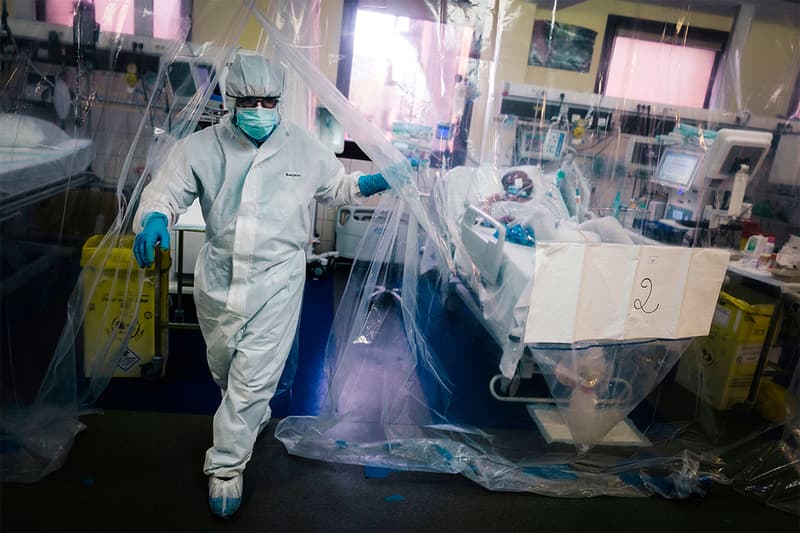 After 11 months of what has largely been a difficult and turbulent year for most of us, it may come as no surprise that for 2020's Word of the Year, "pandemic" has been chosen by both Merriam-Webster and Dictionary.com. Both outlets have emphasized how the word has defined our lives this year, and after the World Health Organization officially declared COVID-19's outbreak as a global pandemic on March 11, searches for the word skyrocketed by a staggering 115,806 percent compared to the same time last year.
"That probably isn't a big shock,"  remarks Peter Sokolowski, editor at large for Merriam-Webster. "Often the big news story has a technical word that's associated with it and in this case, the word "pandemic" is not just technical but has become general. It's probably the word by which we'll refer to this period in the future."
"The words that rise to prominence when we examine our data at the year's end always say something about our collective experience," he continued. "In this case, the Word of the Year is one that has truly touched us all. "Pandemic" is not only an important medical term; it's likely that this period of time will be forever known by this word."
"At the start of 2020, it was unthinkable that parents would need to have a serious conversation about the word "pandemic"—a word which may have previously felt like a term from the history books—to their children around the dinner table," writes Dictionary.com "It was unfathomable that, by the year's end, the word "pandemic" would become part of our everyday speech to the point of overfamiliarity, even fatigue. How rare it is for the origin of a word—with "pandemic " ultimately coming from the Greek pân, "all," and dêmos, "people"—to prove so literal. Without a doubt, the "pandemic" affected all of us, all over the world, in nearly all aspects of our lives."