Premium BANDAI Delivers Three New 'Neon Genesis Evangelion' Tamagotchis
Raise your own Angels with these "Evatchis."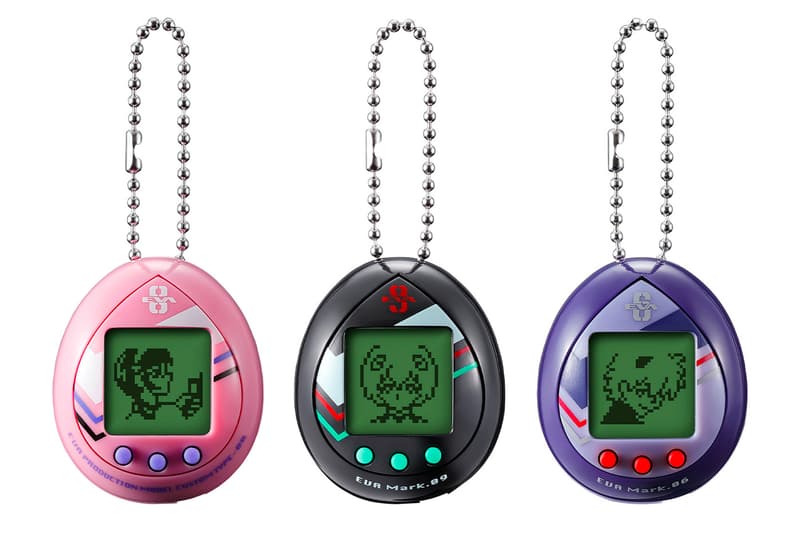 The release of the upcoming film Evangelion: 3.0+1.0 Thrice Upon a Time is imminent, and there have, so far, been a number of Neon Genesis Evangelion goods, like thematic iPhone 12 cases, popping up to coincide with the much-anticipated project. Premium BANDAI is getting in on the action, too, this time with a set of new Evangelion Tamagotchis.
Featured are three new Tamagotchis, officially called "Evatchis," where you can raise your own Angels: Kaworu, Mari and Rei. The former Evatchi comes with a purple color scheme, complemented by three bright red buttons, below which the words "EVA MARK 0.6" are stamped.
Mari's version sports a light pink color with black, white and purple stripes and purple buttons, while the words "EVA PRODUCTION MODEL CUSTOM TYPE-08" appear below. Finally, the Rei Evatchi is dressed in black, with contrasting teal buttons and features the words "EVA MARK 0.9."
It's worth noting that an earlier version of a Rei was included in the most previous batch of Evatchis Premium BANDAI released back in April, but this new model comes in the colors of the Plugsuit Rei wears in Evangelion: 3.0 You Can (Not) Redo.
All three Evatchis are currently available for pre-order on Premium BANDAI's website for ¥2,530 JPY each (approximately $24 USD).
In case you missed it, check out Premium BANDAI's new Demon Slayer: Kimetsu no Yaiba Tamagotchis.