E-40 and Too Short, Two Bay Area Legends, Announce They Will Battle on VERZUZ
The "Tell Me When to Go" and "Blow the Whistle" rappers are set to bless our living rooms with a bevy of Yay Area anthems.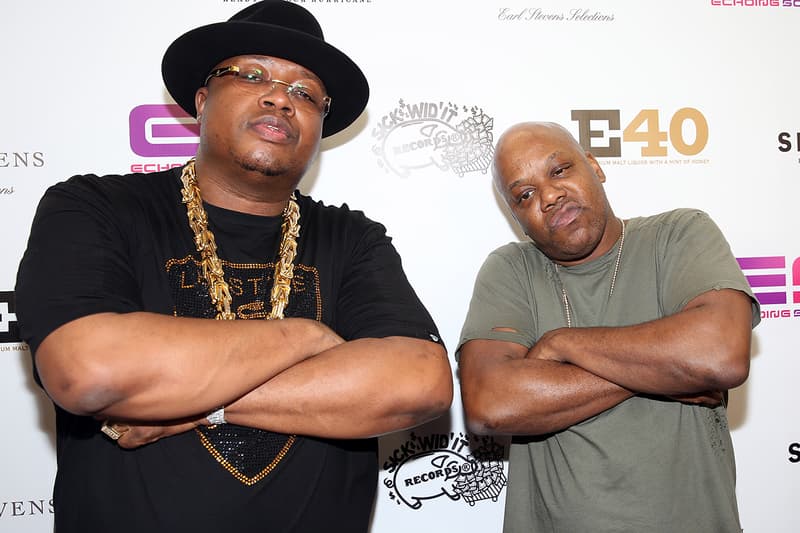 The most recent VERZUZ session between Ashanti and Keyshia Cole was debunked due to the former having unfortunately contracted COVID-19, but don't fret as the show is set to keep on rolling this weekend with a battle between two Bay Area kingpins: E-40 and Too Short.
These artists, among other legends such as Tupac, Mac Dre, MC Hammer and Andre Nickatina, are certainly two of the most iconic figures within the realm of rap to ever come out of the Bay Area. With 26 studio albums under his belt, E-40 has blessed our ears with a plethora of chart-topping hits, some of the most notable being "Tell me When to Go" and "Snap Yo Fingers" with Lil Jon, Sean Paul and Youngbloodz which you can more than likely expect him to play during the battle. His longtime friend and opponent Too Short has also built up quite the impressive resume for himself with 21 studio albums, some of which include notable club bangers such as "Blow the Whistle — often dubbed as the Yay Area's anthem — and "Shake That Monkey" with Lil Jon and the Eastside Boyz.
Fittingly entitled the "Legends of the Bay" battle, the event will go down on December 19 at 5pm PT/8pm ET via Apple Music and the VERZUZ IG Live.
Elsewhere for the latest in music, Kid Cudi has recently hinted that the Man of the Moon series could continue down the line.