Weekday's SS21 Collection Proves Responsibility Doesn't Cost the Earth
Using 100% organic cotton across the range.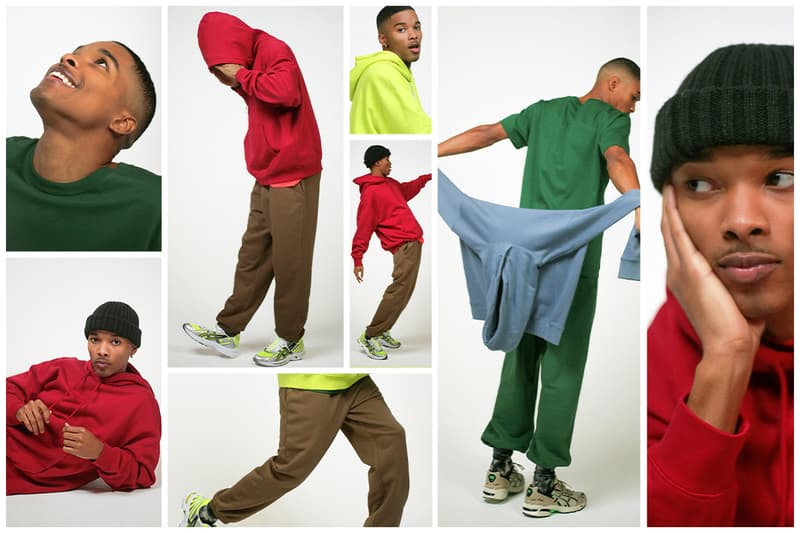 1 of 2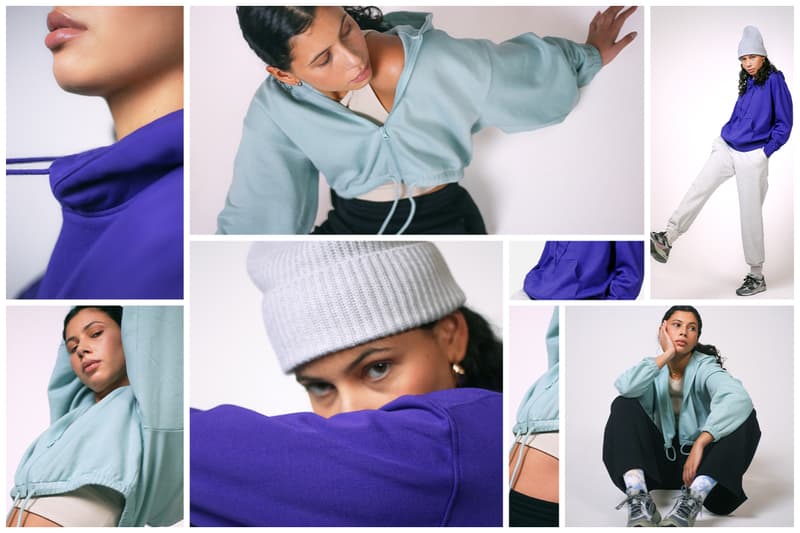 2 of 2
For Spring/Summer 2021, Weekday has introduced its new multi-hued jersey line crafted out of 100% recycled or organic jersey. The range is one of the steps that the brand has taken to make more responsible choices around its design and manufacturing processes.
Weekday has been producing all its basics in 100% organic cotton, exploring circular ways of making products and having a strategy where the brand avoids overproduce, buying less and restocking where there is high demand.
Alongside a lookbook shot by HYPEBEAST, we sat down with Weekday's design and buying teams to get a better insight into the core of the brand's business ideology and its long-term commitment to eco-conscious production. Read on to find out more and explore the collection through the shoppable galleries.
HYPEBEAST: How do you incorporate sustainability work within your brand? 
Alice Shulman, Responsible Designer Womenswear at Weekday:  It is a challenge, but the goal is clear, we are working to become fully circular with our products. Here and now we are for example working hard on converting all our materials to better alternatives, with the goal to reach 99% responsible materials (recycled or sustainably sourced) by the end of next year. Why not 100%? Here and now there are details that we know will be very tough to manage. It can for example be a screw in a pair of sunglasses that we cannot find a sustainably sourced option for yet. But we will continue working with every detail. And the work does not end at a 100% either, we constantly need to raise the bar and are for example also working on increasing the share of recycled among our responsible materials.
How is it possible to make affordable clothes produced with lower environmental impact?
Richard Hutchinson, Responsible Designer Menswear at Weekday: The fashion industry is currently contributing to a big part of the global emissions. We want to be a responsible brand in this industry but still be affordable, it is a part of our business idea. We are fully committed to constantly improve and we take important steps every year. 2020 was for example the year where we managed to convert all cotton to organic or recycled for all our products. Weekday is a part of the H&M Group and together with all the brands in the group, we have a lot of knowledge, muscle and ambition to lead the change in the industry.
How do you think the fashion industry will look in 5 years if companies continue to be as conscious?
Alice Shulman: We see it as ripples on water. This is a movement that will rapidly grow and become the new standard and that green energy and scaling of existing technologies will allow us to produce in an even more sustainable way, the aim is to be completely circular.
What are 'basics' at Weekday?
Johanna Norén, Buyer Womenswear at Weekday: We consider basics to be soft jersey essentials, such as both long and short-sleeved tees, hoodies, sweatshirts, tank tops and sweatpants, that come in both classic fits and colors as well as more seasonal trend-driven fits and colors. All our basics are made from 100% organic cotton.
Do you see a difference between basics, athleisurewear, leisurewear, loungewear or are they all the same?
Johanna Norén: Our jersey basics are influenced by streetwear which is a part of our DNA. These essential pieces are created for any occasion and can be dressed up or dressed down.​
Have your basics always been made from organic cotton?
Anna Säwe, Buyer Menswear at Weekday: Our basics assortment of long and short-sleeved t-shirts, hoodies, sweatshirts, and tank tops have been made from certified organic cotton since 2017. Since the spring of 2020, all of our cotton products have been made from either organic or recycled cotton.
Why is organic cotton better than conventional?
Anna Säwe: Organic cotton is grown without pesticides, insecticides or synthetic fertilizers, which benefit both the farmers and the environment.
Do you work with blends and if so what is the organic cotton mixed with?
Anna Säwe: The majority of our basics are 100% organic but there are a few blends. For example, our fleece styles we mix our organic cotton with recycled polyester and a few tight-fitting tees are mixed with a low share elastane (working on converting to recycled options for next year).
What are the shapes/silhouettes for SS21?
Richard Hutchinson: The big trend for men is the oversized silhouette. We will also of course offer our standard and relaxed fits for those looking for something on the more classic side. For women we will see a lot of tight and cropped as well as oversized and baggy.
What colors have you worked with for the coming season?
Hanna Björklund Olsson, Designer Menswear at Weekday: We always carry black white and beige as standard colors and this season we will also have dusty earthy tones together with kick colors. ​ ​
Will the leisurewear trend continue into 2021?
Gabrielle Kyhlberg, Designer Womenswear at Weekday: For sure, people want comfortable options and during the pandemic, leisurewear became the daily uniform for most people. Going forward it will continue to be a style staple, as it is classic and easy to slip into no matter where you are going.
Head to Weekday's website to learn more about the range and shop the collection in the galleries above.