Stand Out From the Crowd in Converse's Pro Leather X2 "Silver" and "Purple"
Equipped with a rugged sole unit and a hardwearing upper.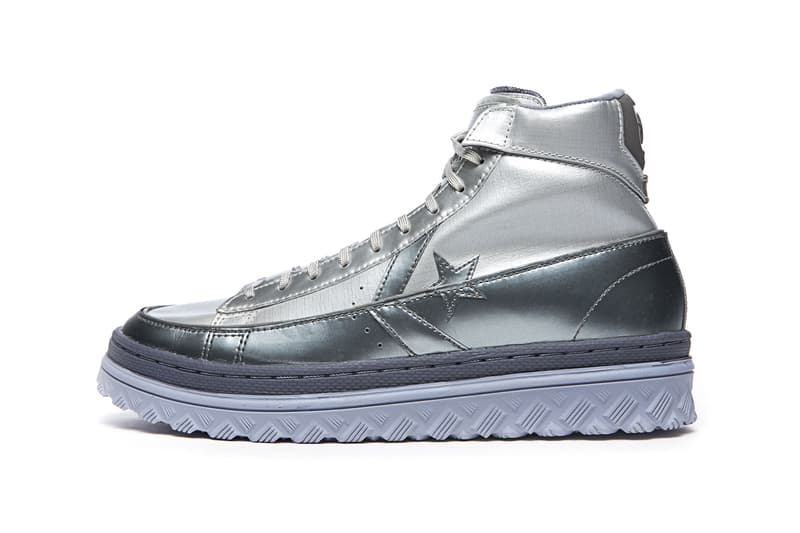 1 of 6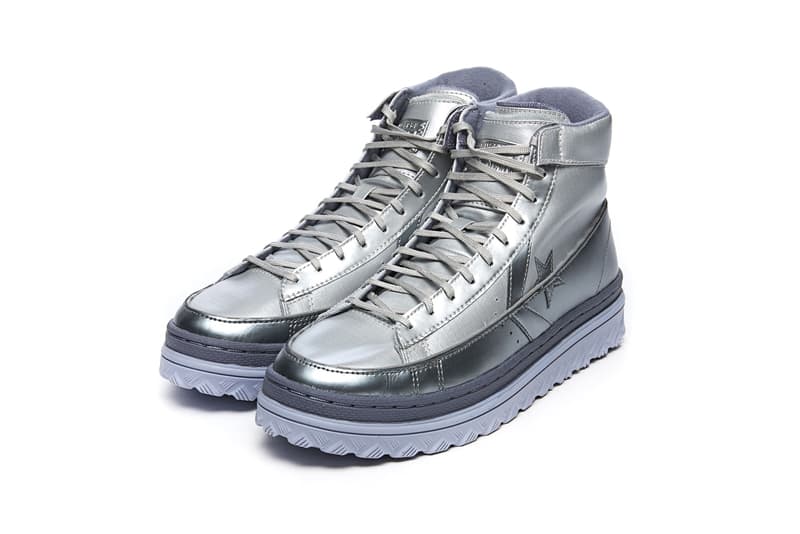 2 of 6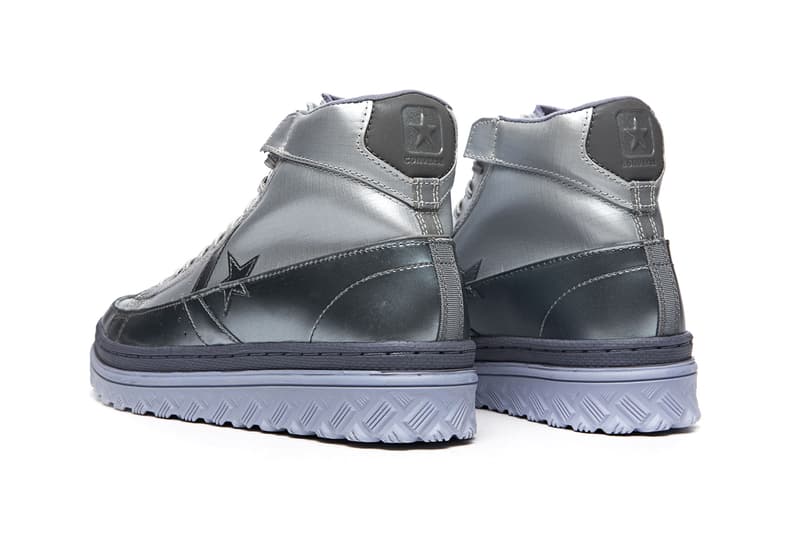 3 of 6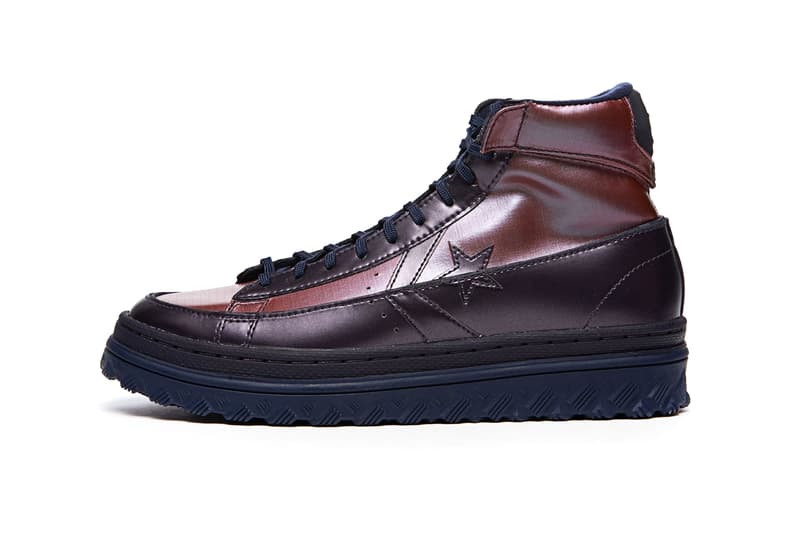 4 of 6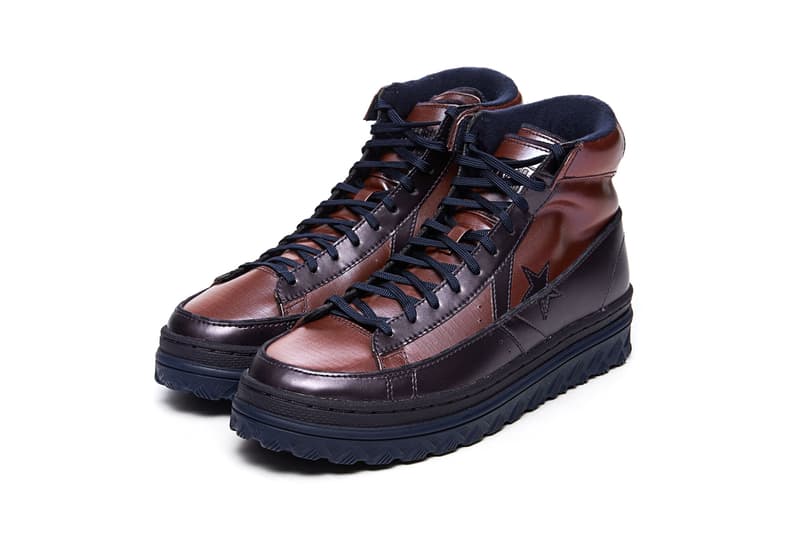 5 of 6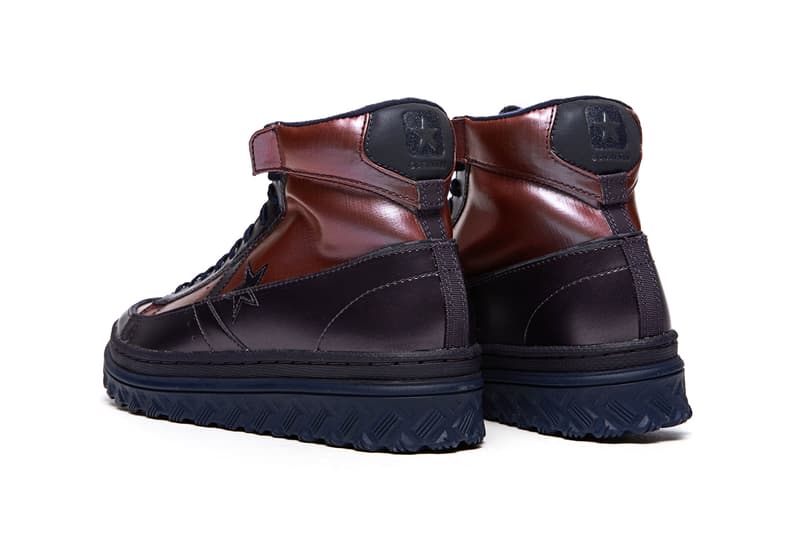 6 of 6
Converse's Pro Leather X2 rose to prominence during Paria Farzaneh's Fall/Winter 2020 show "Number 6" at London Fashion Week, and only recently has the pair released. Now, Converse has introduced its own main-line take on the sneaker, delivering colorways such as "Silver" and "Purple."
Both pairs sport a metallic finish, but stealing the spotlight for this is the "Silver" pair. Its upper is split into two segments, with silver grid paneling overlaying the leather base to give it protection against the elements. Alongside this, you'll find exposed leather being used for the eyestay placket, hardwearing materials on the heel, and of course, the transition to the second section below.
On the lower half of the upper, the pair is finished in an almost iridescent-chromatic shade of dark silver. The leather is not overlayed like the upper half, instead leaving space for texture in the form of creases. The shoe's star logo and chevron are split on the upper, while the two colors are separated by a running stripe around the middle. This pair is then finished with a fitting silver-toned sole unit that further highlights the shoes' outdoorsy credentials.
Additionally, the Pro Leather X2 in "Purple" sports an upper of the same construction. This colorway adopts darker tones for something less street-orientated, delivering more of a hiking aesthetic if anything. Both pairs are complete with thin flat laces that are easy to tie quickly and tightly, and both feature a padded ankle for comfort and support when wearing these in challenging conditions.
Take a look at the Converse Pro Leather X2 in "Silver" and "Purple" above, and pick up your favorite colorway now from retailers such as Sivasdescalzo. The sneakers retail for €100 EUR each (approx. $120 USD).
In case you missed it, check out the latest issue of Sole Mates. This time around, HYPEBEAST speaks with League OTO.