Rowing Blazers Wants You To Relive Your Youth With Babar the Elephant Capsule
Spotlighted in a lookbook featuring A$AP Nast and shot by Ty Hampton.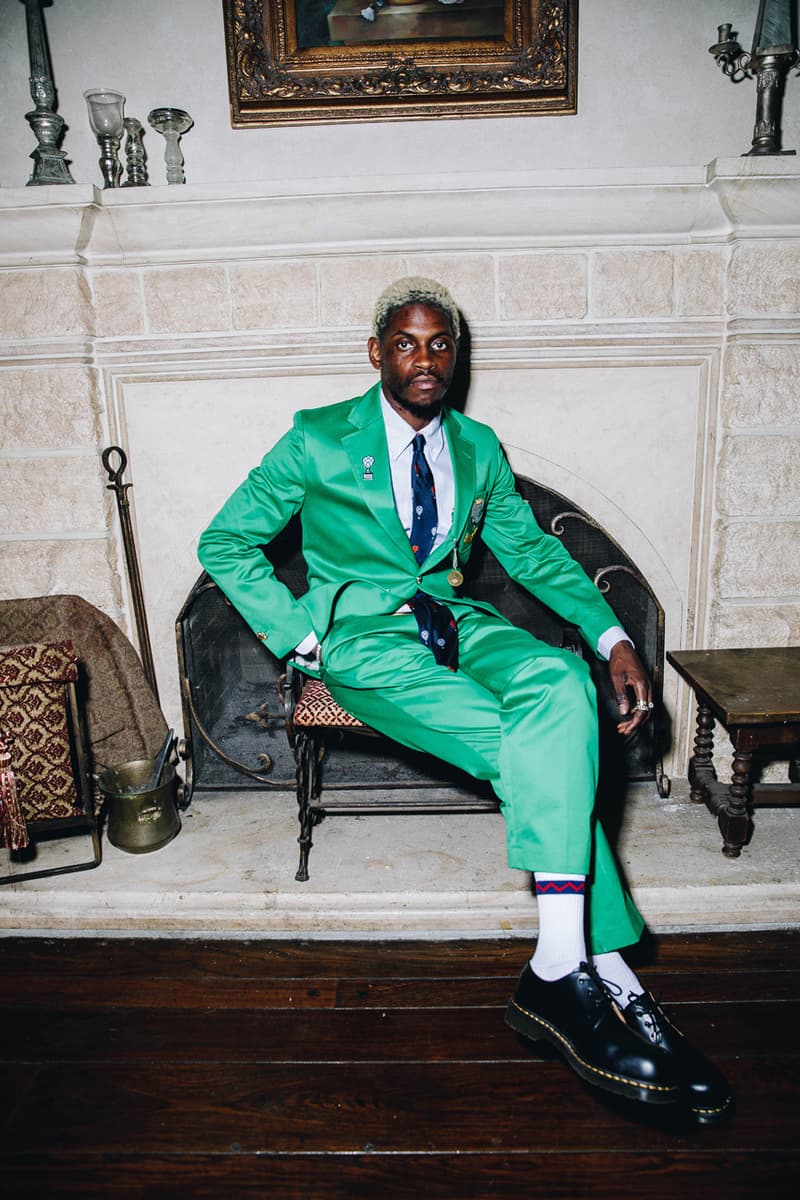 1 of 14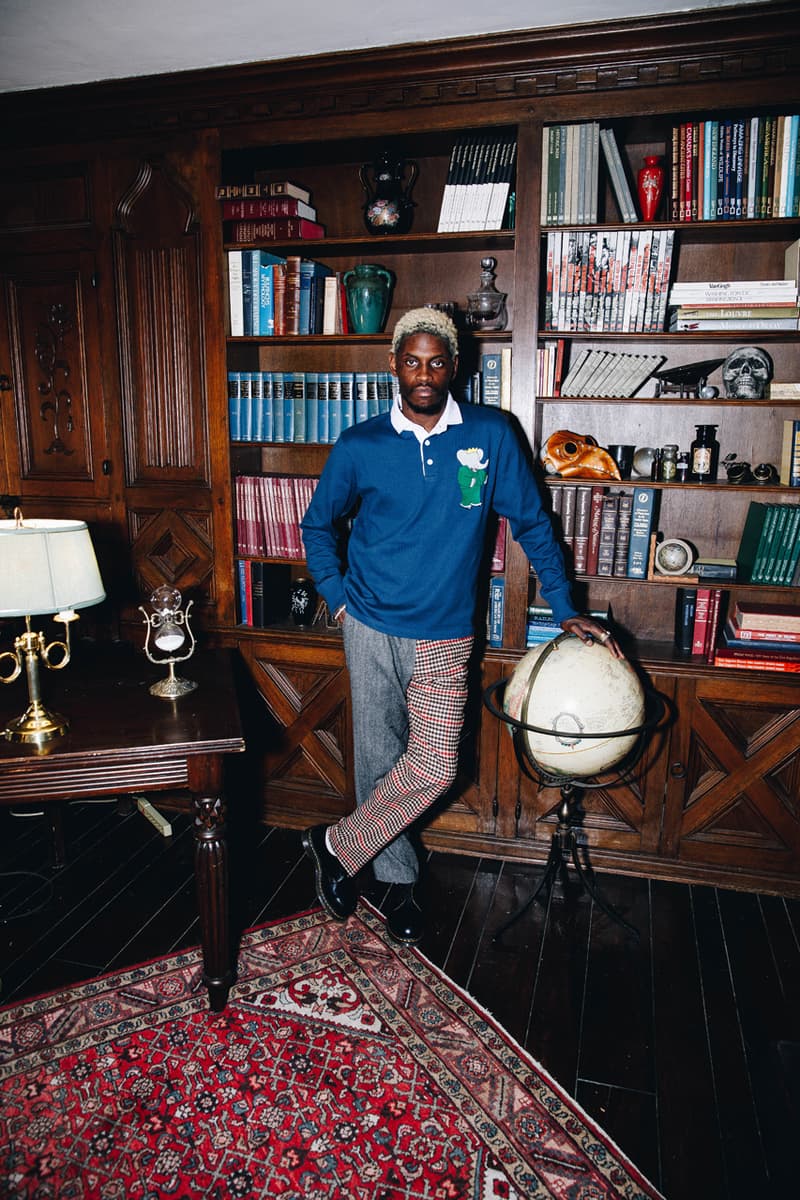 2 of 14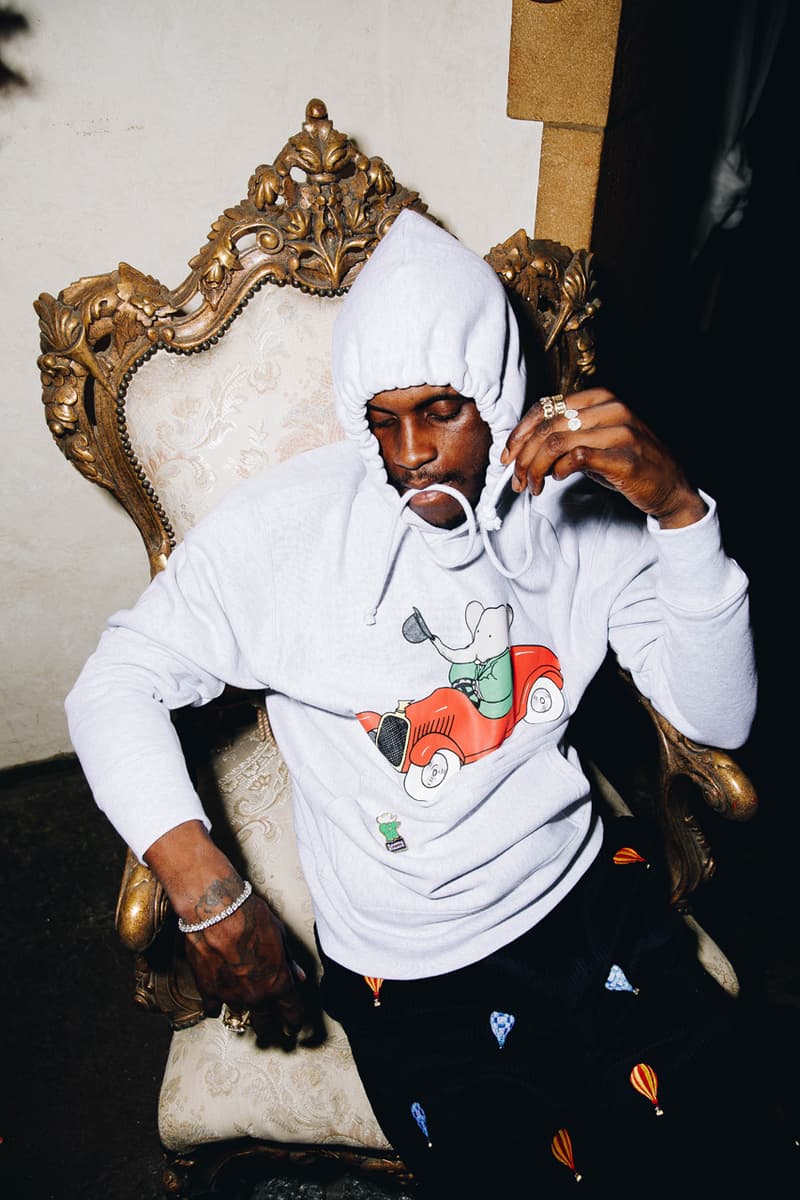 3 of 14
4 of 14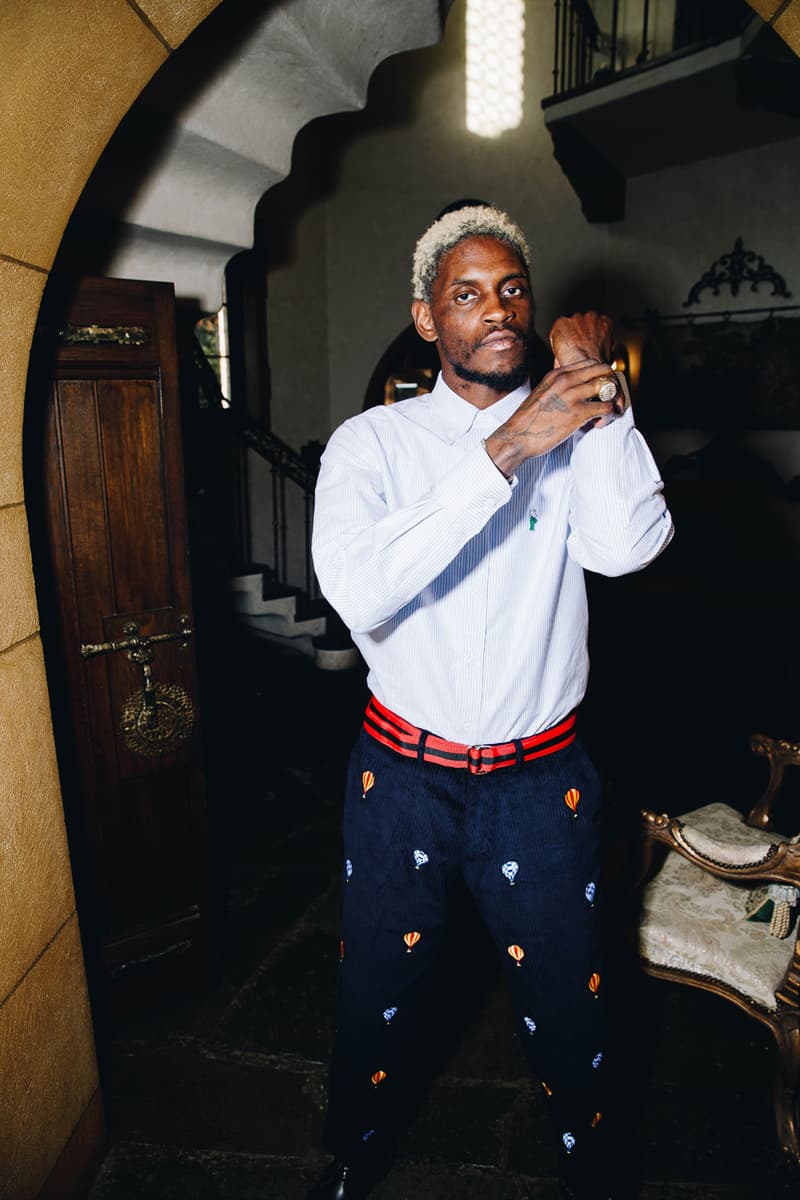 5 of 14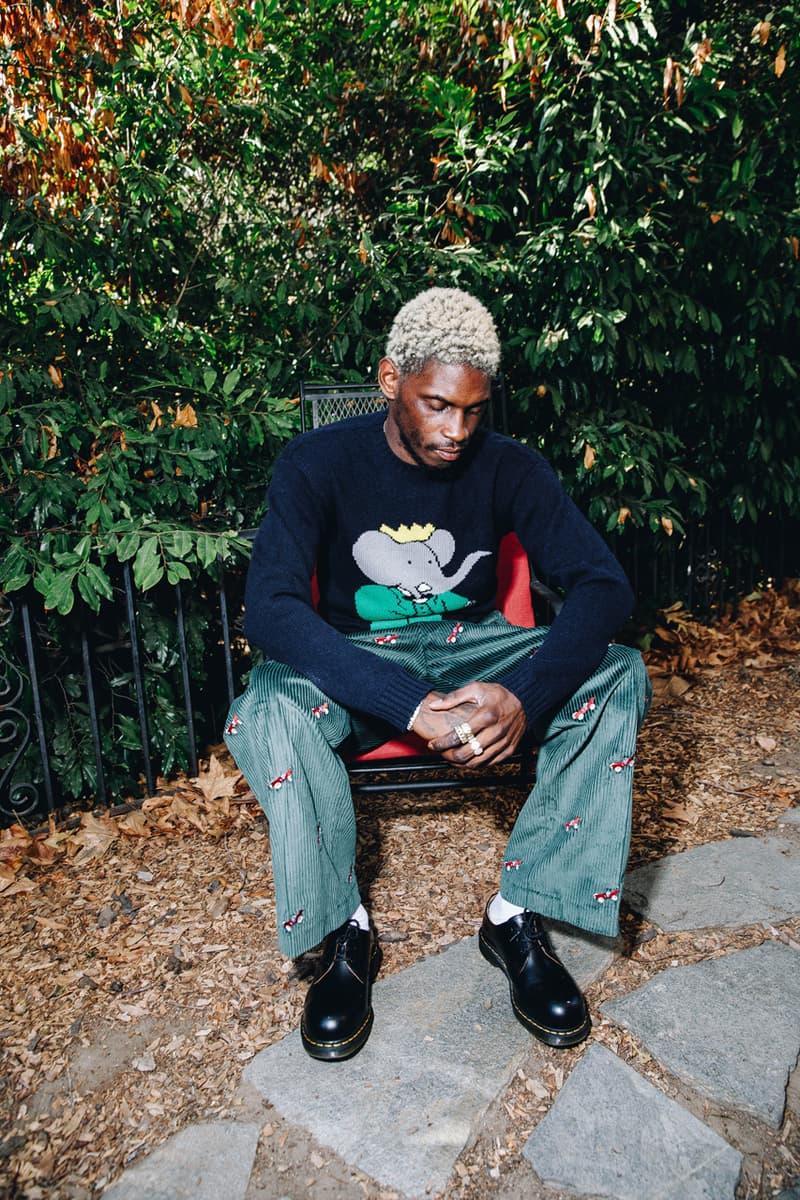 6 of 14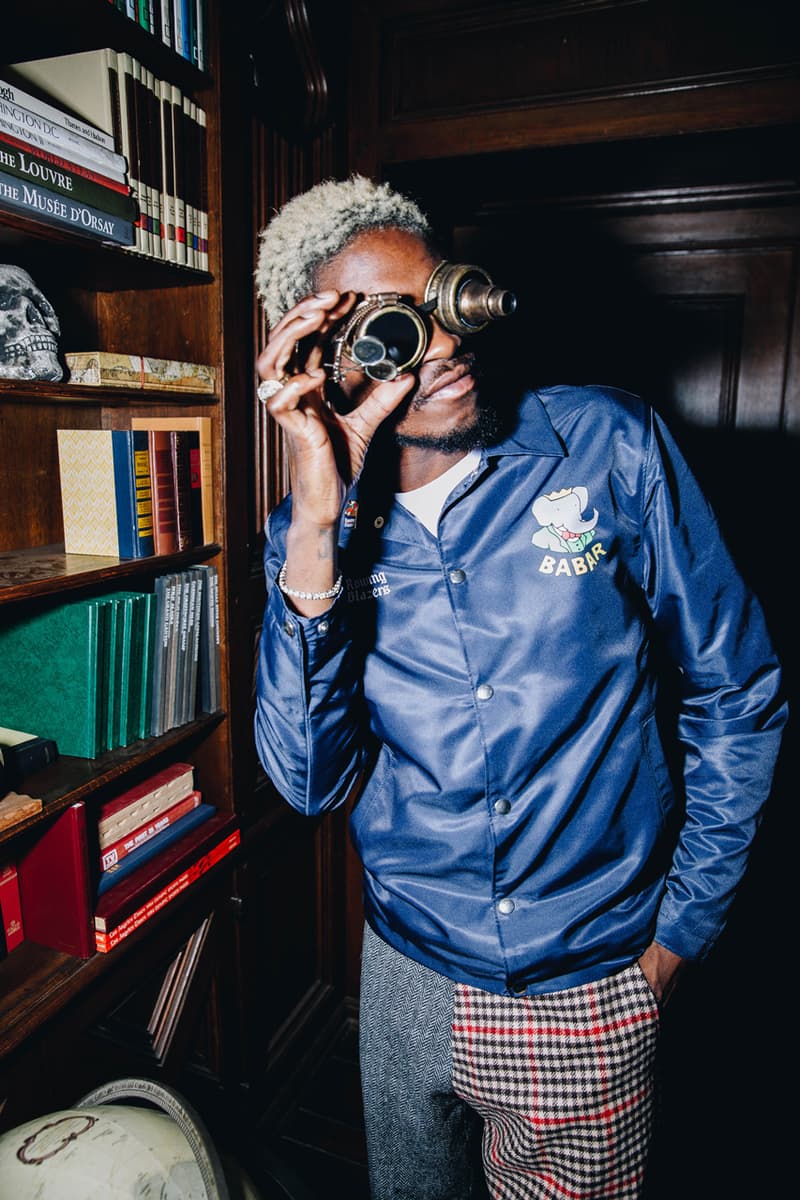 7 of 14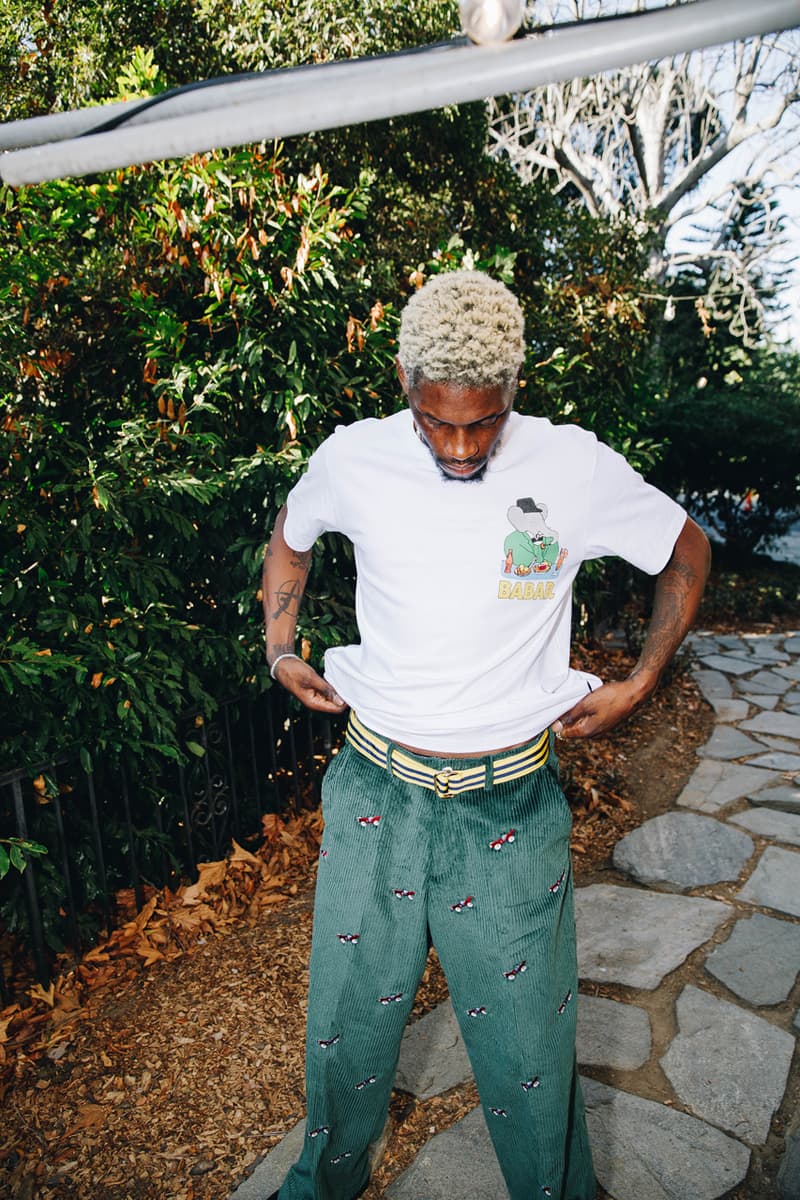 8 of 14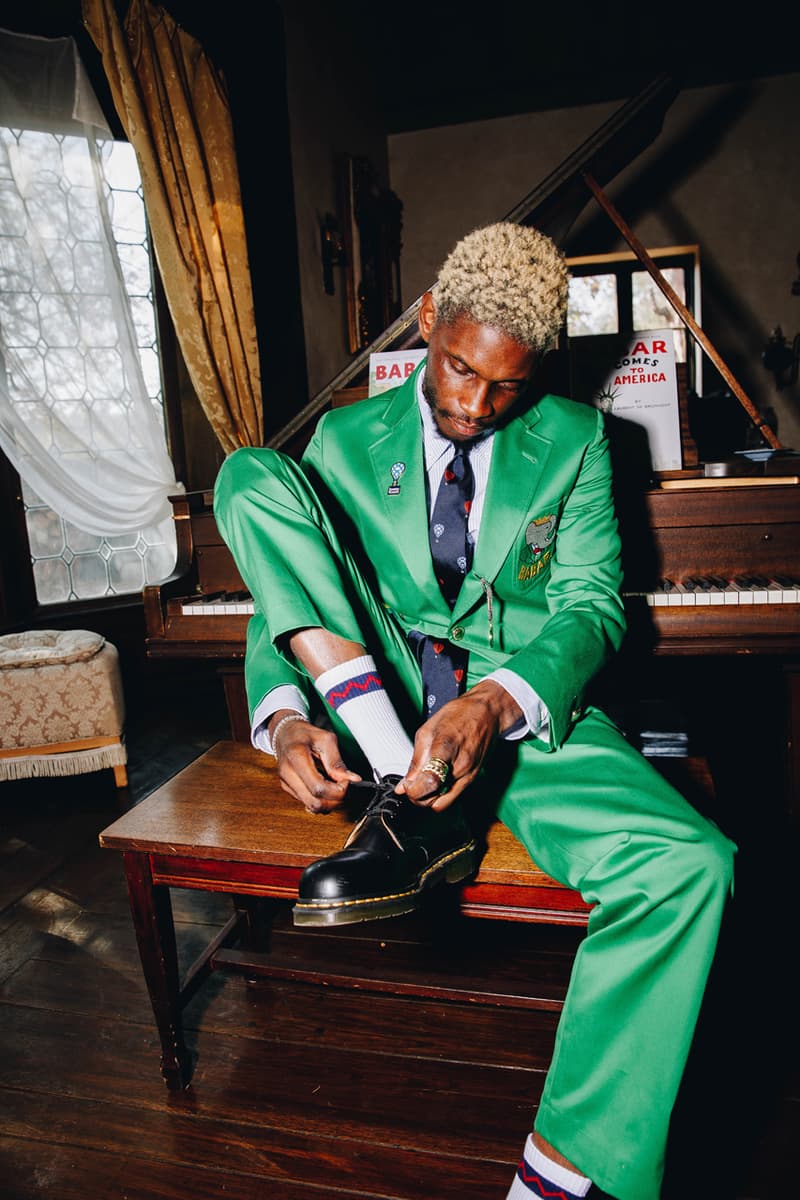 9 of 14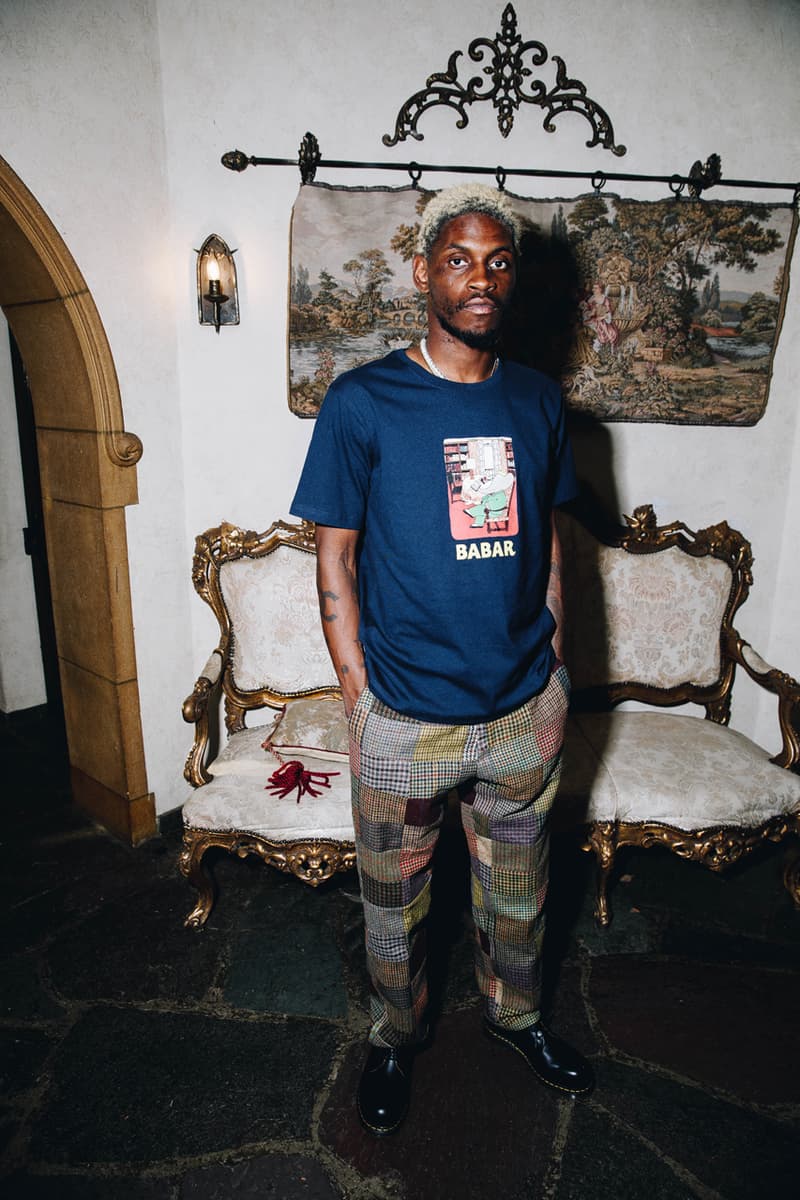 10 of 14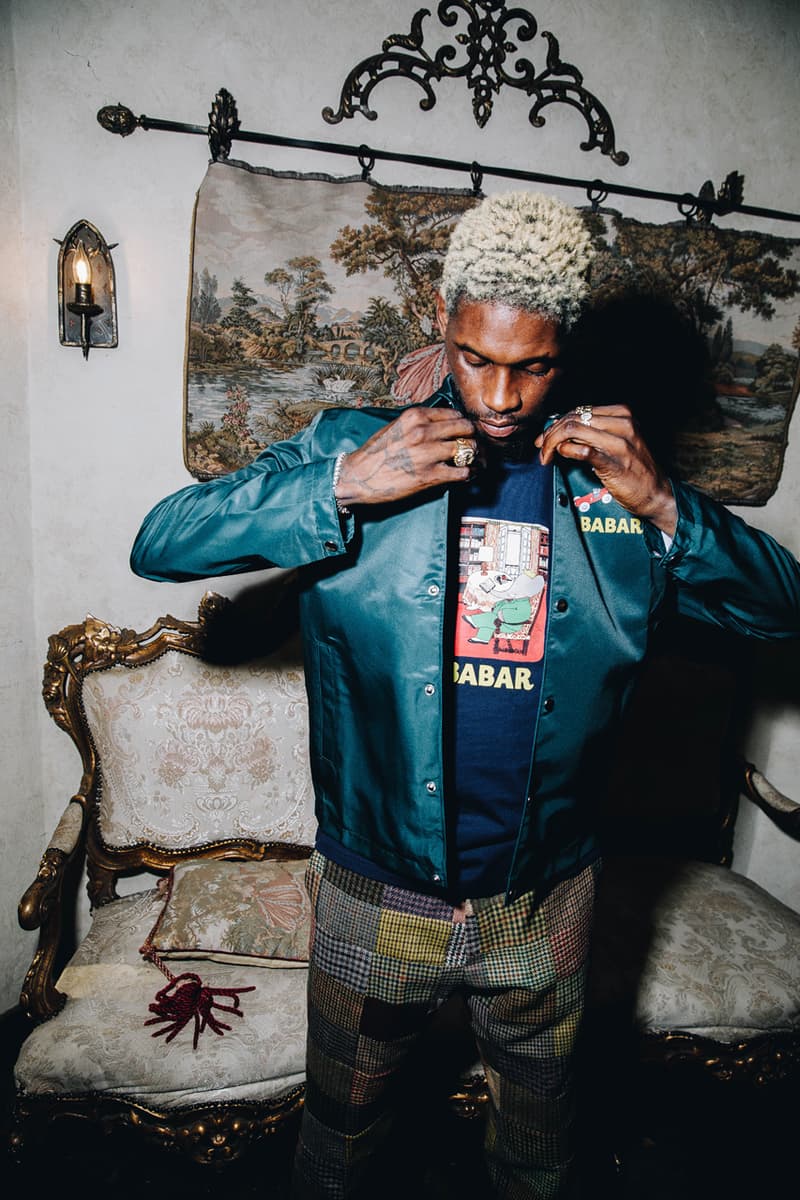 11 of 14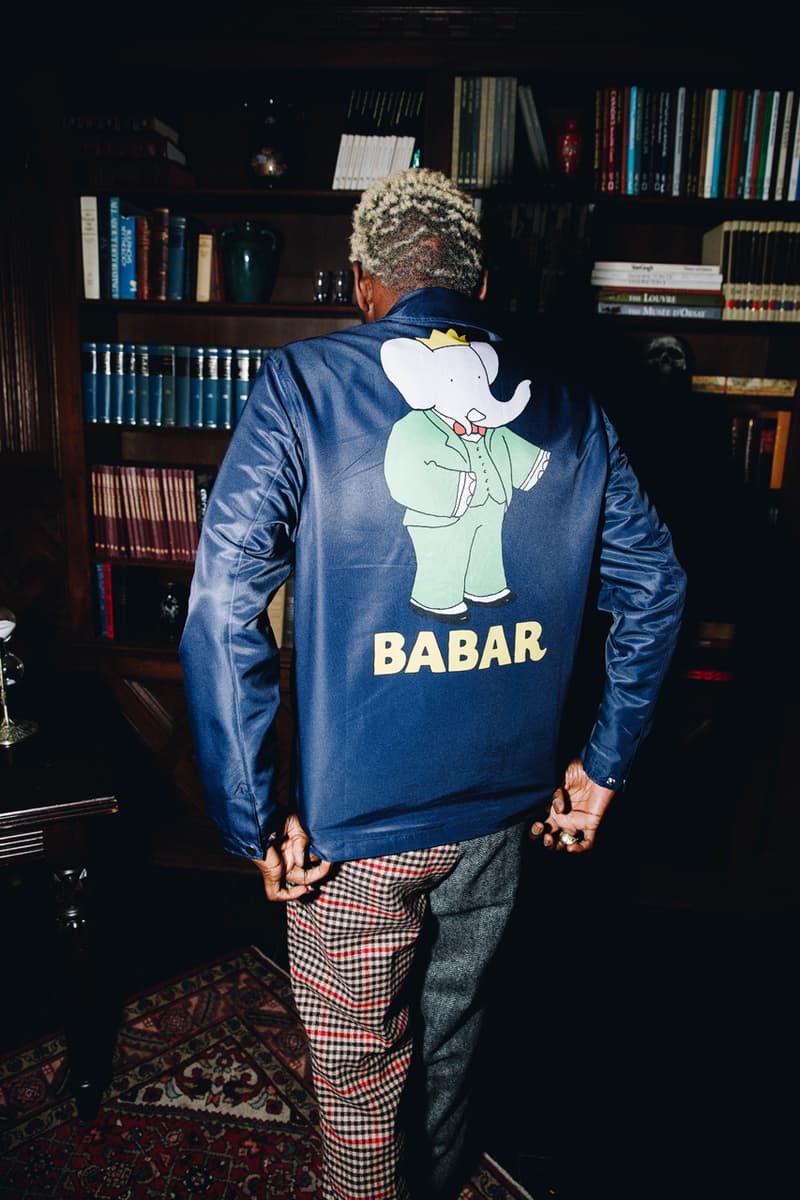 12 of 14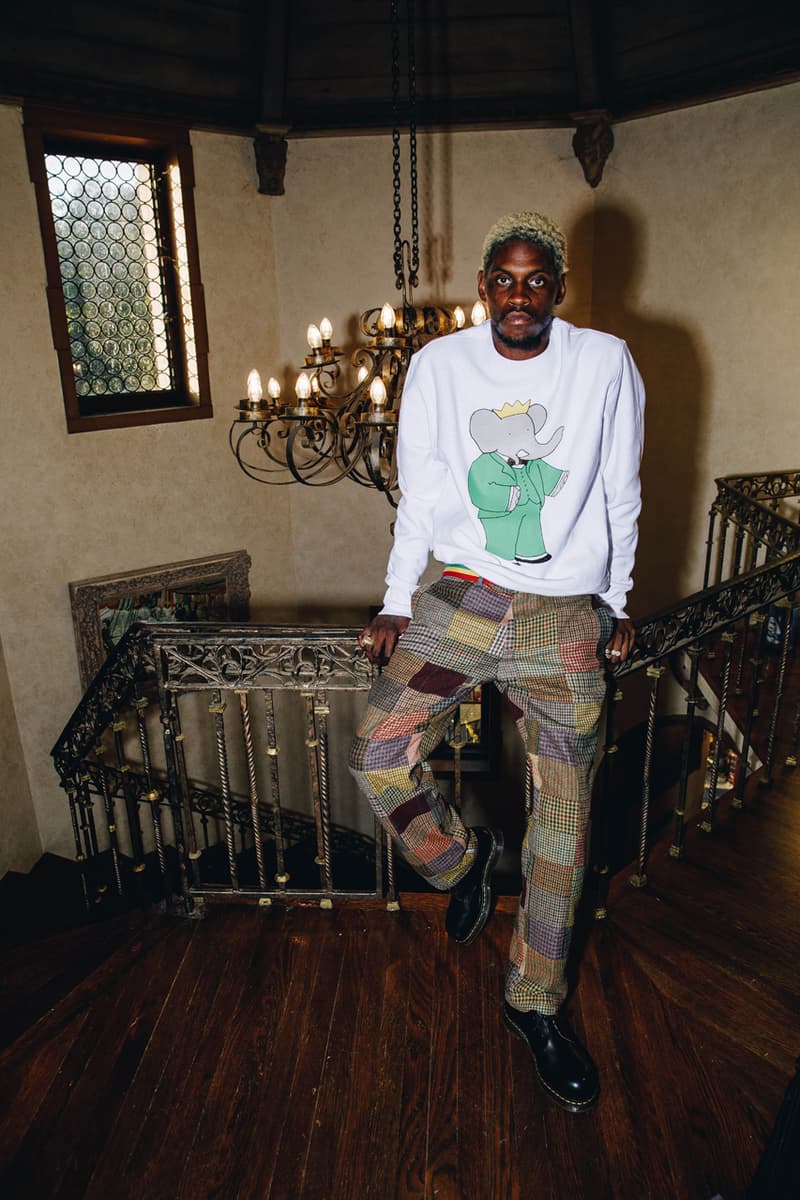 13 of 14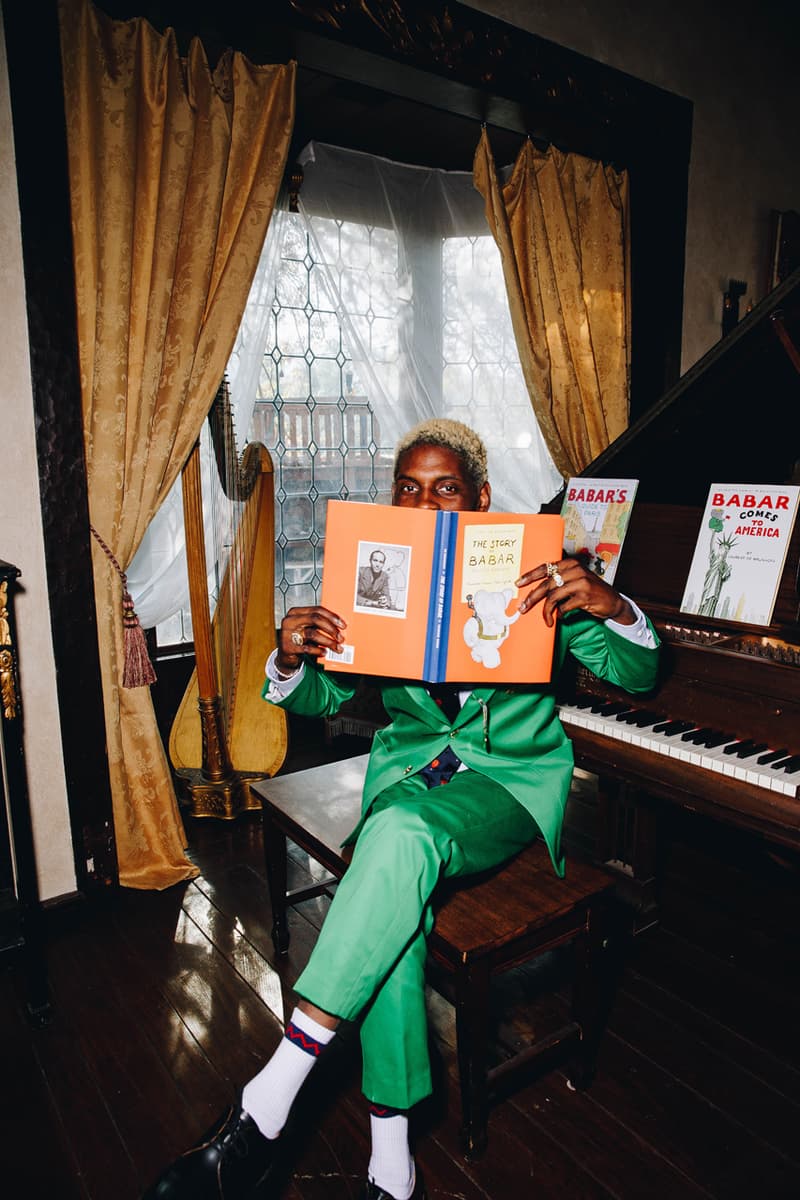 14 of 14
Irreverent New York-based label Rowing Blazers is known for combining a serious, traditional aesthetic with playful undertones, and its latest collaboration does exactly that. Working alongside Nelvana and The Clifford Ross Company, Rowing Blazers has created a 20-piece capsule collection inspired by Jean de Brunhoff's original illustration of Babar the Elephant — a legendary children's book character from 1931.
Spotlighted in a lookbook (which was shot on A$AP Nast by Ty Hampton), the Babar-inspired capsule comprises the character's iconic green suit in a bright green gabardine, as well as rugby shirts, sweats, embroidered pants, jackets, T-shirts, hats, totes, and ties. It's a rather formal affair, but as expected is livened up with Rowing Blazer's playful touch.
Jack Carlson, founder of Rower Blazers said, "The Babar books are a potent mixture of glamorous, mid-century jet-set travel, family dramas and diversions, feasts and parties, and, of course, occasional matters of state." He added, "Babar has a perfect wardrobe, great adventures, and he always travels in style: whether he's skiing in Switzerland, picking up an honorary degree at Harvard, or surveying Egyptian ruins. I've wanted to release a Babar collaboration since I started Rowing Blazers, and I'm so proud and excited that it's now a reality."
Standouts from the capsule collection include the fitted and tailored coach jacket that features a Babar graphic on the rear, as well as pieces such as the printed graphic tie, corduroy green car cap and matching pants, and the "Dinner" T-shirt.
Check out the lookbook above, and purchase the entire Babar the Elephant x Rowing Blazers FW20 capsule collection on Rowing Blazers' website now.
In other news, here is everything that's dropping at HBX Archives this week.