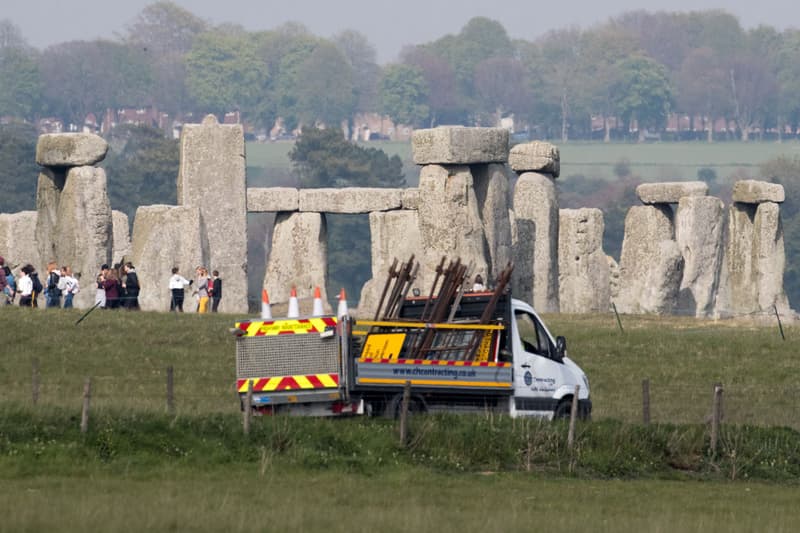 Planned Tunnel Near Stonehenge Sparks Controversy
Activists and environmentalists fear construction will destroy areas of archeological significance.
---
The British government has approved the construction of a highly-contested tunnel near Stonehenge — the UNESCO World Heritage site that dates back roughly 5,000 years ago. The UK's Transport Secretary Grant Shapps granted permission last Thursday for the construction which includes the two-mile tunnel near the Neolithic stone circle landmark. The decision has frustrated campaigners who fear that construction could destroy areas of potential archeological importance. Highways England, who first submitted the proposal to build the tunnel, wanted to make changes to the popular carriageway A303 road which runs beside the monument and frequently attracts overwhelming traffic.
The Stonehenge Alliance, which has fought against the tunnel's construction, explained in a statement that the "road widening" would damage parts of the surrounding area near the site. The group said on social media last Thursday that it "deeply regrets a decision that will send shock messages around the world" and would meticulously examine the planning consent documents before going forward. Moreover, the environmental campaigning group Greenpeace was also angered by the government's decision. Richard George, head of transport at Greenpeace UK, said in a statement that the tunnel would be a "disaster for England's heritage and the world's climate."
Having added that "if the government is serious about a green recovery from the pandemic it should be investing in public transport, but instead we're getting more traffic and more pollution."
English Heritage, who oversees the prehistoric site, however, is siding with the government's decision to build the tunnel. A spokeswoman for English Heritage told CNN in a statement that replacing the "busy" A303 with a tunnel would "transform Stonehenge, reunite the landscape and allow people to not only better enjoy and understand the ancient stones but to explore the surrounding countryside and discover its many other fascinating prehistoric monuments."
This past July, a report released by Science Advances determined the exact location where the massive stones at Stonehenge came from.