Reginald O'Neal Navigates Family Trauma in New Portraits and Still Lifes
As part of an exhibition called "AT THE FEET OF MOUNTAINS."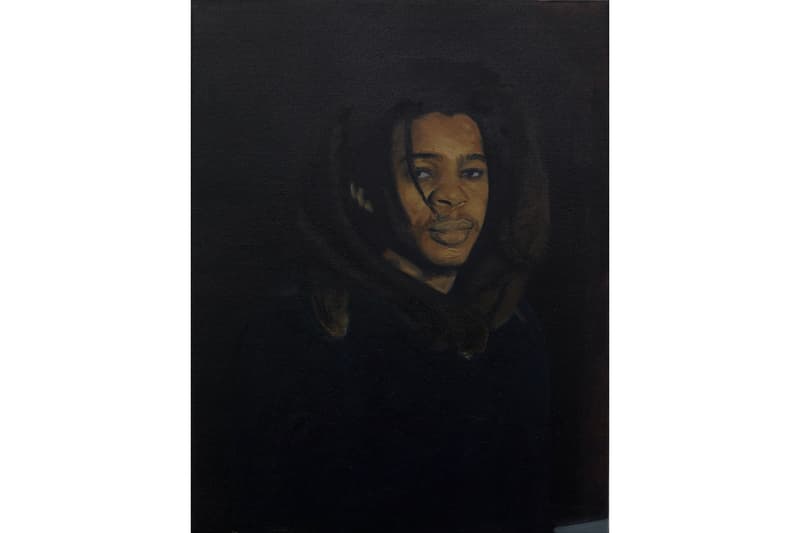 1 of 3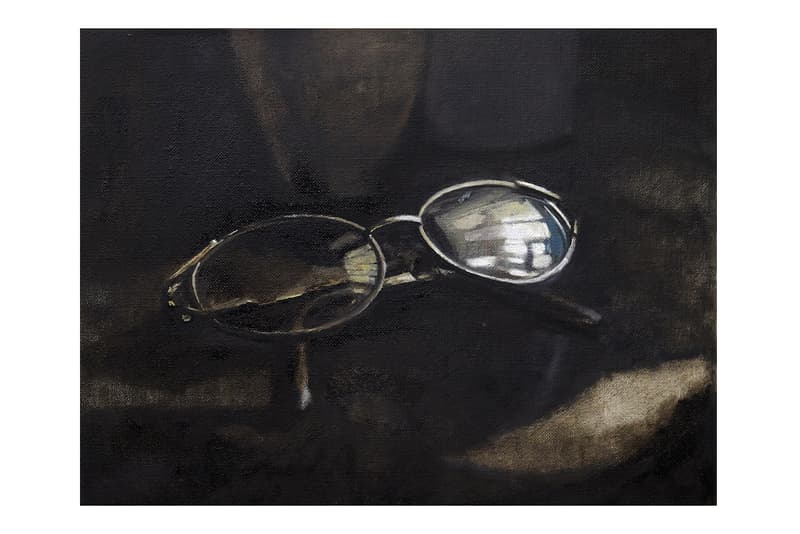 2 of 3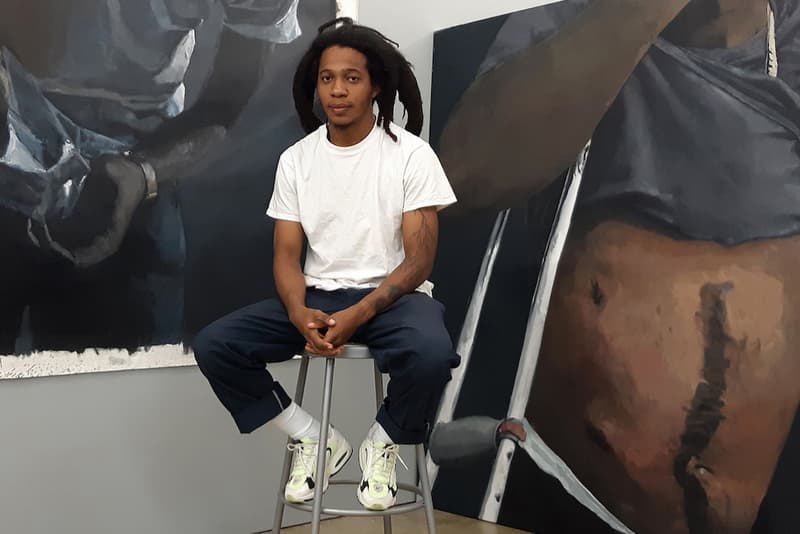 3 of 3
Reginald O'Neal is currently showcasing small to large-scale oil paintings made between 2018-2020 at Spinello Projects in Miami, Florida. O'Neal's practice is heavily influenced and inspired by his personal experiences of growing up in the public housing project in Miami's Overtown neighborhood.
The new works on display, as part of a solo exhibition called "AT THE FEET OF MOUNTAINS," continue to reflect on everyday life in the community while shedding light on his own personal trauma and the challenges faced by underprivileged people of color living in the neighborhood. Highlighted works include a still-life of his grandmother's glasses to a series of works based on a life changing incident that touches on the generational repetition of domestic violence in his family.
"My desire is to embrace the unappreciated, defaced and misrepresented, as well as illustrate the true beauty within my community. It is for people looking from the outside, but mainly a mirror for residents of the community to see ourselves for who we are," he said in a statement.
View select works in the slideshow above and then visit Spinello Projects' website to learn more. "AT THE FEET OF MOUNTAINS" is on view through January 18, 2021.
In other 2020 Miami Art Week happenings, a charity exhibition titled "Our Lives in T-Shirts" features designs from Virgil Abloh, Heron Preston and more key industry figures.
Spinello Projects
2930 NW 7th Ave
Miami, FL 33127