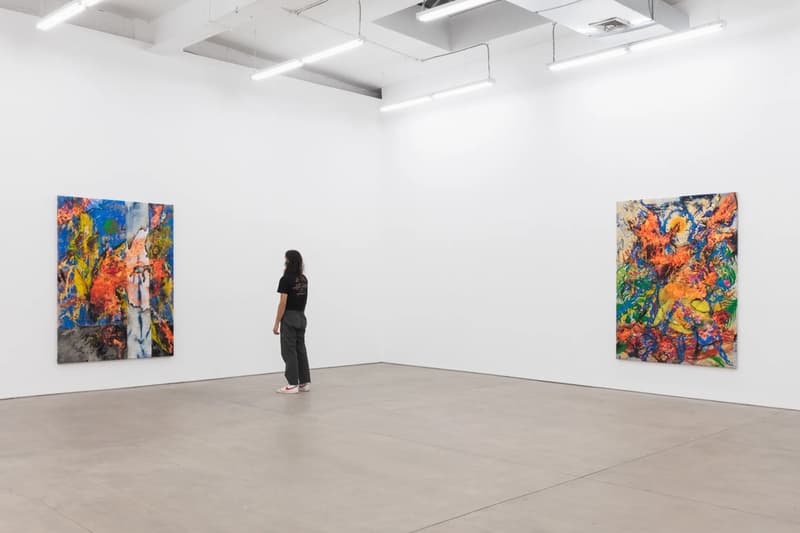 1 of 6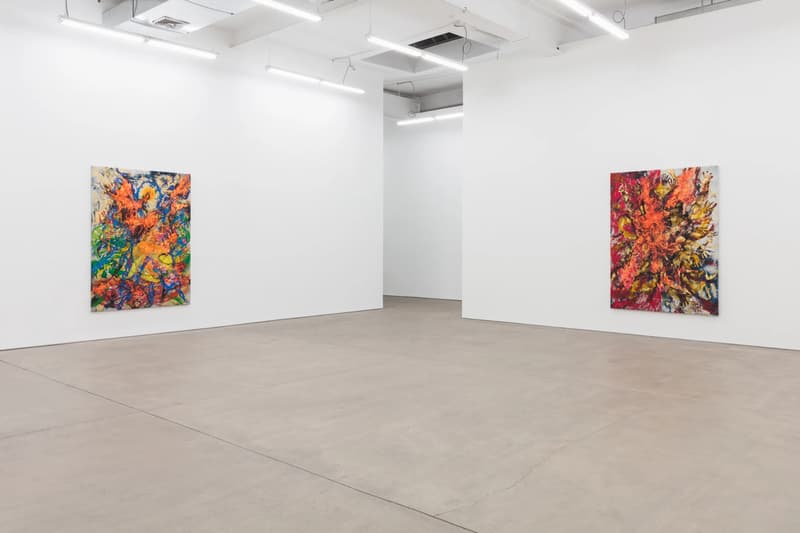 2 of 6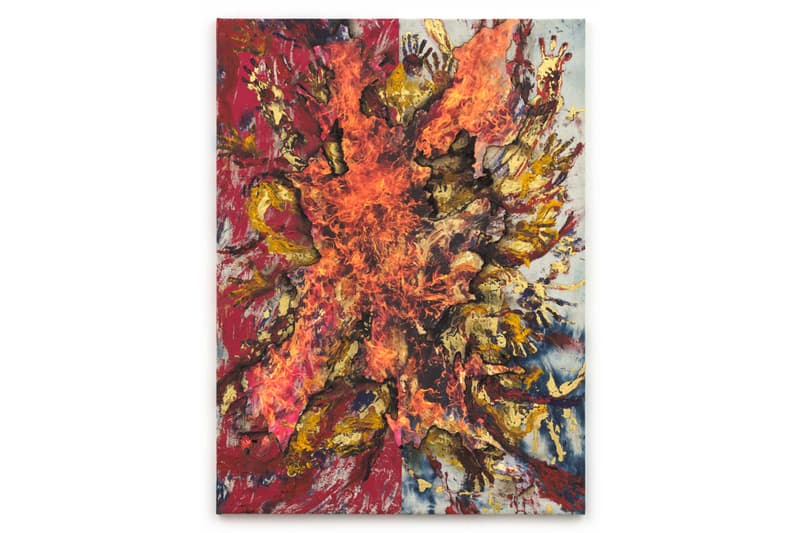 3 of 6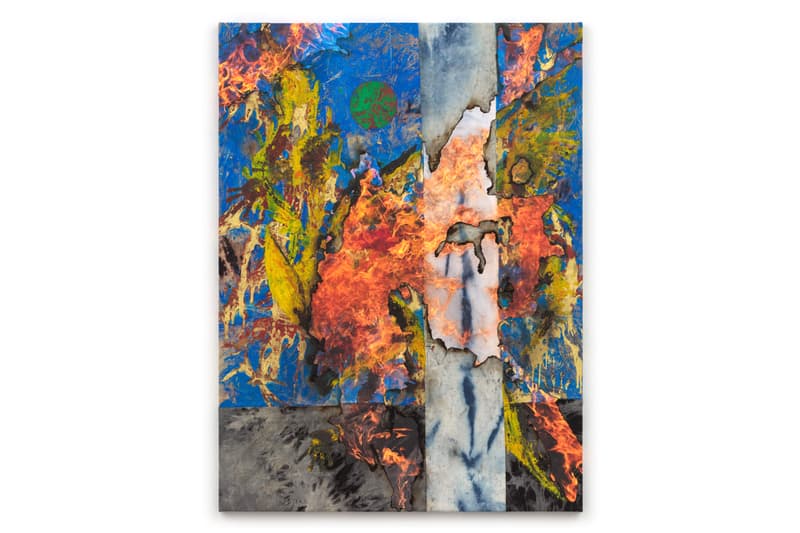 4 of 6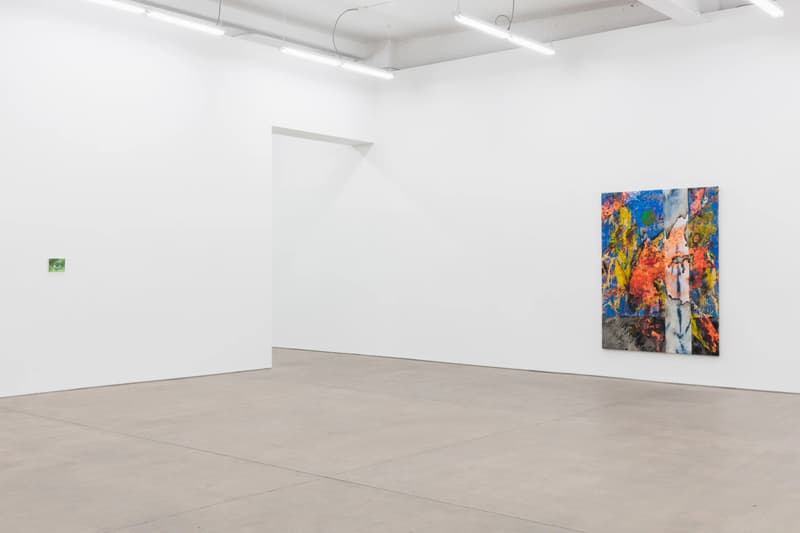 5 of 6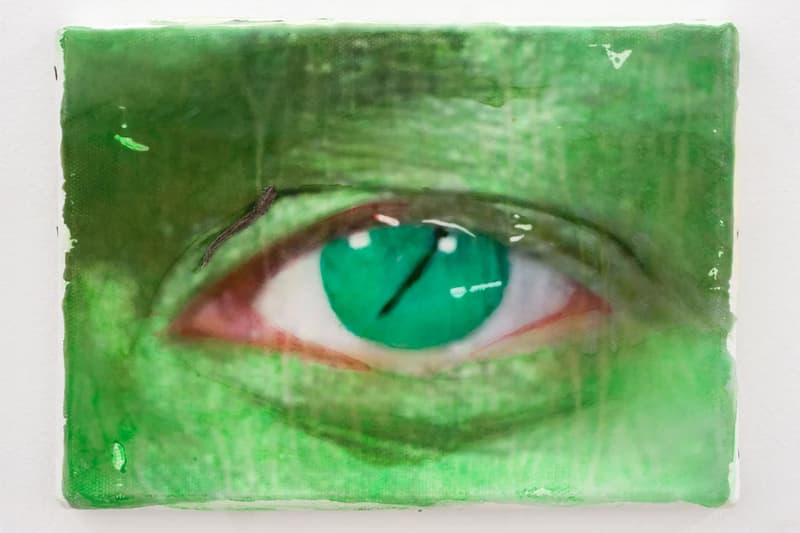 6 of 6
Korakrit Arunanondchai Explores Thailand's Rituals in Exhibition of New Paintings
Abstract works that touch on history and self-representation.
---
Korakrit Arunanondchai is a video and multimedia artist artist from Bangkok, Thailand. In his practice, Arunanondchai touches upon diverse subjects and themes including history, authenticity, self-representation and globalization through the lens of a cultural transplant. The artist had his first solo museum show at MoMA PS1 back in 2014 where he presented a large-scale video installation called 2012-2555. The work was named for the year in which it was produced (2555 being the year 2012 on the Buddhist Calendar) and featured footage of the artist looking back at his artistic accomplishments alongside captures of his grandparents as they convert their family garden into their "elderly home."
Arunanondchai is currently displaying a new selection of works made up of canvases, denim, bleach and fire at New York City's Clearing Gallery. The paintings are part of an exhibition titled "Days after the reverie" and are meant to be a prelude to a video installation slated to debut in May called History in a room filled with people with funny names 5. The paintings feature abstract motifs in vivid hues reminiscent of the appearance of acid-washed jeans and colorful smoke set against boldly-painted backgrounds.
"'No History in a room filled with people with funny names 5' is based on the "Ghost Cinema", a common ritual in North East Thailand where monks project films onto walls of temples for an audience made up of ghosts. Villagers are invited to come watch the films with the ghosts. This tradition came from the introduction of portable 16mm film projectors that were brought over by the G.I.s during the Vietnam War," said Arunanondchai in a statement.
The artist, oftentimes, merges pop culture references with socio-political issues from his homeland. "There is a painting with a burning yellow bird which is the 'Mockingjay' from Hunger Games, a sign of resistance from within a dystopian fantasy world where democracy is 'permitted' by a ruling class so long as blood sacrifices are made. Student protesters in Thailand hold three fingers together, symbolizing the Mockingjay, because their uprising must reach the King, who exists in a realm not governable under law," he said.
Check out installation views of "Days after the reverie" in the slideshow above and then head to Clearing Gallery's website for more information.
Elsewhere in art, a toppled civil war statue in Colorado will be replaced with a memorial of a mourning Native American woman.
Clearing
396 Johnson Avenue
Brooklyn, NY 11206