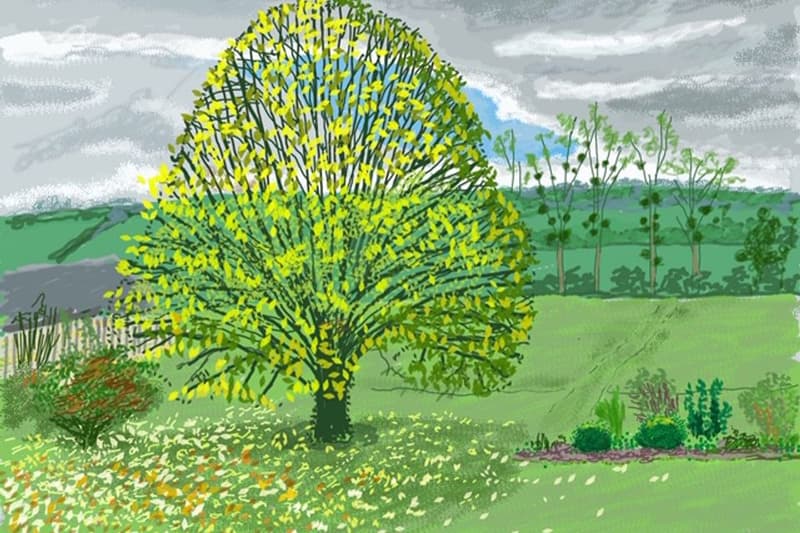 1 of 2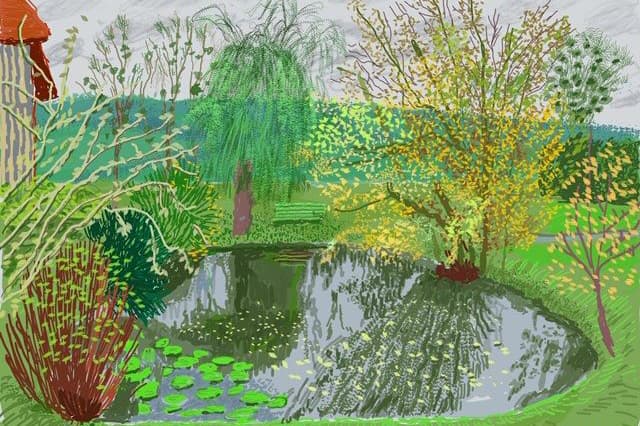 2 of 2
David Hockney Shares New Apple iPad Drawings of Hope
"Remember they can't cancel the autumn either."
---
Back in April, David Hockney shared colorful drawings made on his Apple iPad to spread messages of hope to those who are feeling waves of anxiety and stress amid the ongoing coronavirus pandemic. The influential British artist recently shared two more digital drawings as countries in the Europe enter their second peiord of lockdown.
Produced last week, the images portray idyllic scenes and natural surroundings from his home in Normandy where the artist continues to remain in isolation. He captures the beauty of the fall season while relaying the message: "Remember they can't cancel the autumn either."
Throughout the pandemic, Hockney has been working tirelessly to not only create positive images of picturesque scenes, but also to prepare for his major exhibition that will take place at London's Royal Academy next year. The presentation will showcase works that reflect the changing seasons with some of these pieces already part of an ongoing exhibition at Galerie Lelong in Paris, France. According to The Art Newspaper, Hockney is set to complete 220 works for the year.
Elsewhere in art, Dutch museums have banded together to launch a database featuring over 1,000 paintings and works on paper by Vincent Van Gogh.