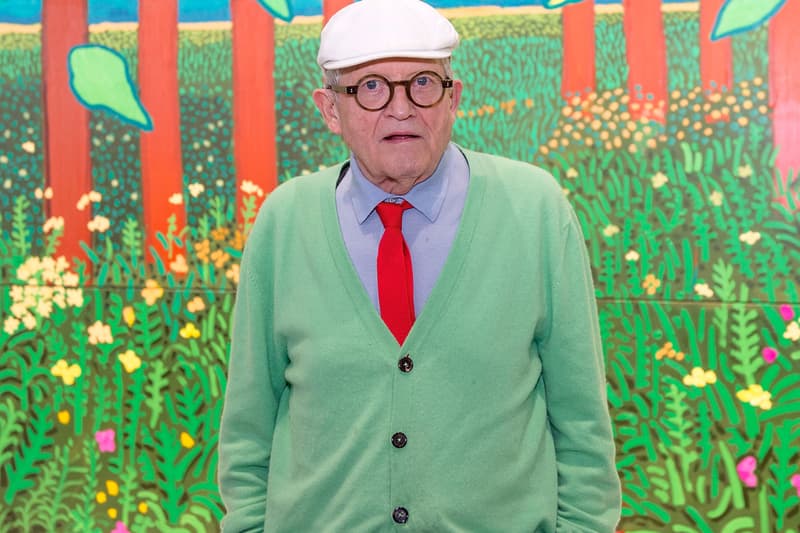 David Hockney Shares Springtime Art Created on iPad During Isolation in Normandy
Offering "respite from the news."
---
Like many others in the world who are currently in coronavirus lockdown, acclaimed British painter David Hockney is remaining at his home in Normandy, which he moved into earlier this March. In a BBC exclusive, Hockney shared 10 of his most recent Apple iPad images he created during this period of self-isolation. "I began drawing the winter trees on a new iPad," he said. "Then this virus started…I went on drawing the winter trees that eventually burst into blossom… Meanwhile, the virus is going mad, and many people said my drawings were a great respite from what was going on."
Spending most of his days drawing in the garden, Hockney sent a work in progress to one of his friends, which lead him to release an image of daffodils, titled Do Remember They Can't Cancel the Spring, for publication. His nine other works — which remain unpublished — were painted over the last few days. "Why are my iPad drawings seen as a respite from the news?" Hockney says. "Well, they are obviously made by the hand depicting the renewal that is the spring in this part of the world." His images are a record of his direct observations with nature, documenting his unique experiences of his subjects and the space in which they exist.
Check out a few of Hockney's iPad works below.
In case you missed it, Taschen compiled 120 iPhone and iPad works by David Hockney in a book entitled David Hockney. My Window.
David Hockney gives the world some new images to help alleviate the tedium of a world on lockdown#art#DavidHockney https://t.co/SSSphlBmZj pic.twitter.com/Q3Rvpl8ztm

— This Is Free (@ThisIsFreeUK) April 1, 2020
#DavidHockney is in lockdown at his house in Normandy with his dog Ruby:"The only real things in life are food and love in that order, just like our little dog Ruby. I really believe this and the source of art is love." He shares. Below are some images of his using new iPad ?BBC pic.twitter.com/mcpxUd0Bex

— dotART (@Art_Domains) April 1, 2020