Ty Dolla $ign Announces Third Studio Album 'Featuring Ty Dolla $ign'
He's done enough guest spots to warrant an entire album inspired by them.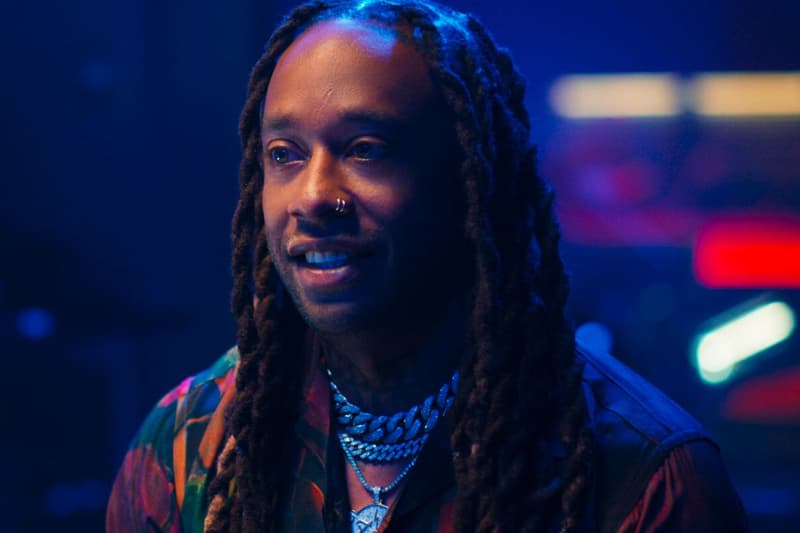 Is Ty Dolla $ign the most featured artist in the hip-hop world today? He definitely ranks close to the top of that list and it's a testament to his talent and ability to switch between singing, songwriting and producing that so many other musicians reach out to him to collaborate — and with such frequency. Now the 38-year-old has announced his third studio album will be hilariously titled Featuring Ty Dolla $ign and will release on October 23.
The album is a follow-up to his 2018 collaborative effort with Jeremih, MihTy, and Beach House 3 (Deluxe Edition). Even though it's been over two years since his last proper LP, and nearly three years since his last solo full-length, Ty Dolla $ign has been as constant a force as any in popular music. He's recently teamed-up with SZA and The Neptunes for "Hit Different" and worked with Kanye West, FKA twigs and Skrillex on "Ego Death". He backed Roddy Ricch's memorable NPR Tiny Desk (Home) Concert and linked with Nicki Minaj for "Expensive". The list goes on and on.
Dolla $ign also revealed that his new single "By Yourself" featuring Mustard and Jhené Aiko will release this Friday, October 16. He took to his Instagram account to explain the album's name with a message:
I've been blessed with the gift of collaborating. Not every artist can collaborate with another artist and have the final product be something incredible. Many people have said that when you see a song that says, "featuring Ty Dolla $ign," you know it's gonna be fire. As humbled as I am when I hear that, I can't say I disagree.

My approach to music has always been about frequencies, emotions and energy. When I collaborate, whether it's for my project or someone else's, it's always about marrying frequencies. When I create a project and have artists featured on my songs, I don't pick who the hottest artist is or what's going to get the most streams, I choose which artist's frequency is going to work best on the song. I use featured artists with the same precision that I would use any instrument.

Everybody has their own side of 'Ty Dolla $ign' that they prefer: the go-to collaborator of all genres, the underrated king of R&B, the hitmaker of the often raunchy club banger, the multi-instrumentalist & producer. Sometimes, I even want to use my different frequencies on my own songs.

I decided to name my third studio album "Featuring Ty Dolla $ign" because there is truly something for everybody on this album. It features some of my most talented friends, on some of the best music I've made in my career.
Stay tuned for a full tracklist and for "By Yourself" to release this Friday, October 16. In more music updates, frequent Ty Dolla $ign collaborator Kanye West shared his new song "NAH NAH NAH" in celebration of his Kentucky Presidential polling numbers, which were then reported to be fake.
#ByYourself with @JheneAiko @mustard FRIDAY https://t.co/gFenegXlYL pic.twitter.com/0YU9Gq1Unb

— Ty Dolla $ign (@tydollasign) October 13, 2020
"FEATURING TY DOLLA $IGN" THE ALBUM OUT EVERYWHERE OCTOBER 23. pic.twitter.com/gCmxFAESSj

— Ty Dolla $ign (@tydollasign) October 14, 2020